Articles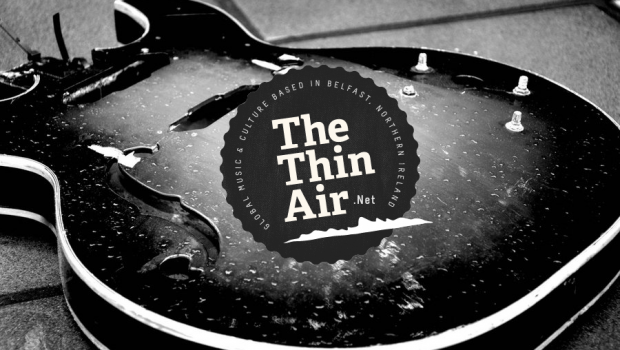 Published on January 31st, 2014 | by Aaron Hamilton
0
Choice Cuts: The Best Tracks of… January
In the first of an new series-based feature, Belfast-based writer Aaron Hamilton trawls through the very best music released in the month of January, distilling his favourites to a mere eight tracks.  Whereas the first five are in no particular order, the final three are, as you might well guess, in order of consecutive greatness. Will we be humming their choruses this time next month? Check yourself then and read on now.
St. Vincent – Digital Witness [Loma Vista]
A second teaser to her upcoming album, 'Digital Witness' shows a decidedly weirder side to Annie Clark's music. The big horns are reminiscent of her previous work with David Byrne, and an extremely danceable beat make this an exciting preview to the eminent self-titled record, out February 24th.

La Dispute – Stay Happy There [Better Living]
La Dispute's last release, 2011's Wildlife, was well received across the board and showed a band of young post-hardcore storytellers reach an unforeseen level of maturity and focus. Their new track, 'Stay Happy There', promises more of the same simple punk structures and introspective spoken word for their third effort, Rooms of the House, due in March.
Actress – Rap [Ninja Tune]
A distinct highlight from his fresh release Ghettoville, 'Rap' is a sultry example of producer Darren Cunningham's death-obsessed electronic dominance over the past few years. Proven previously on 2012's R.I.P, the English artist's new record is a powerful, bleak and compulsory January listen.

iamamiwhoami – 'fountain' [To Whom It May Concern]
Jonna Lee has proven her artistic merit over multiple audio-visual releases starting 2009, and this new track should make her a must-watch in the eyes of any discerning art-pop pundit. Her songs and accompanying videos are always doused in mystery, metaphor and mad wardrobe decisions, and the out-of-nowhere release of fountain is hopefully a hint of more to come from the visionary Swede.

S. Carey – Fire-Scene [Jagjaguwar]
Since coming forth from the shadow of his former band mate Justin Vernon, Sean Carey has demanded the attention of Bon Iver fans everywhere with his similar yet easily distinguishable brand of low-key folk. 'Fire-Scene' is a soft, warm distillation of pure melancholy, and a gorgeous preview from his sophomore release due late March, titled Range of Light.

Top 3
3. Mogwai – Remurdered [Rock Action]
Rave Tapes, the eighth full-length release from Scottish post-rock titans Mogwai, was likely the best album released in the first month of 2014, and this was the track that foreshadowed its release. The murky, menacing electronic piece is a defiant statement from a band that, for almost 20 years, is still pushing new ground whilst simultaneously aging gracefully.

2. Sun Kil Moon – Ben's My Friend [Caldo Verde]
Indie-folk cornerstone Mark Kozelek very indirectly wrestles with the big issues in his life on this brilliant teaser for new album Benji (due February 4th) – including the strains of friendship, aging and the monotonous nature of everyday life. Kozelak's classical guitar mastery meets a stream-of-consciousness style of storytelling in a song that is utterly fresh yet eerily familiar.

1. Nils Frahm – Says [Erased Tapes]
Featured on last year's live collection Spaces but re-released with a video this month, Berlin-based Nils Frahm continues his devastating piano-driven output with 'Says', a haunting electronic crescendo punctuated with subtle smatterings of piano that builds into a fearsome, beautiful soundscape. Together with the accompanying visuals, ink on glass improvisation recorded live without any post-production, it's January 2014's most essential listening experience.