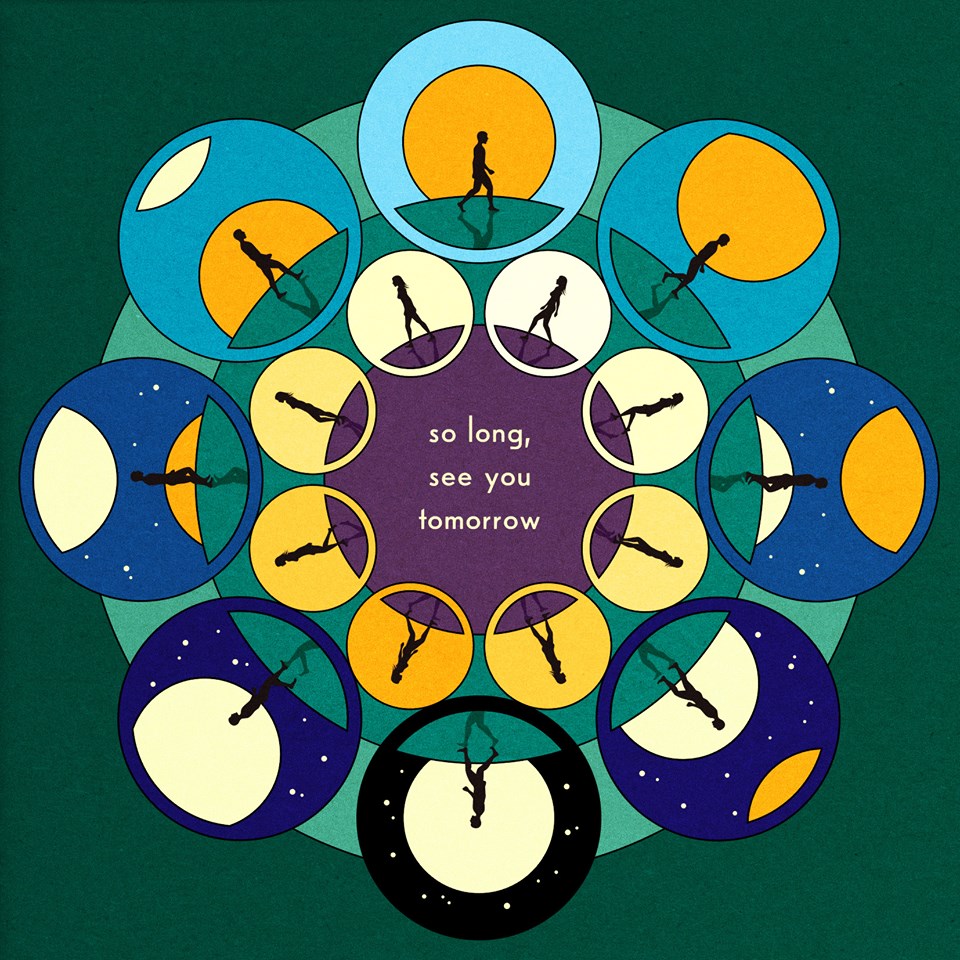 Bombay Bicycle Club are an admirably prolific outfit, with So Long, See You Tomorrow completing  the band's meteoric journey up the British charts; their fourth album since 2009 going straight in at number one. The album is certainly their most experimental to date and features everything from a very Bollywood-style intro on 'Feel' to synth and electro tracks scattered throughout the album. If Bombay fans of old were expecting an album rooted in more of an acoustic feel they will be very disappointed or will have to adapt quickly, but, then again, adapting to a change in tack from this band is something they are likely to have gotten used to.
The opening track, 'Overdone', carries a big, impressive sound and signals a shift from the band's former style which will cause a shift in perception for the listener too. 'It's Alright Now' is the most memorable radio-friendly track on the record and 'Home by Now' is another catchy single-ready winner; it's hard not to sing along with both of them almost immediately.
'Luna' is the album highlight. It's accomplished and bold and accompanied by the perfect female backing vocals of Rae Morris which, after listening to this song, one wishes were on every track. The band have had a wealth of female vocal talent accompanying them throughout their career so far including Morris, Lucy Rose and Amber Wilson, who toured the band's last album.
'Eyes Off You' also incorporates female backing vocals and the song brings the tempo right down with long-time Bombay collaborator Lucy Rose's haunting, ethereal vocals, vocalist Jack Steadman's best falsetto and a very simple piano gently moving the track along until suddenly a beat is introduced and the song bursts open, waking you from a sleepy trance. 'Feel' is the bizarro track of the record and needs to be mentioned. Who could have expected all of a sudden a Bollywood intro and beat that suddenly breaks into an electro offering? It fits in – just about – but not without raising a curious eyebrow when it begins.
Title track and album closer 'So Long, See You Tomorrow' is an initially sleepy offering that, again, shifts halfway through into a wide awake tempo with dreamy vocals picking the pace up slightly until the female vocals take over and the track's close is reminiscent of an early 90s dance track: an apt way to close an album that contains quite a surprising plethora of sounds – almost confusingly so. The tail end of the closing number builds to a climax that almost sounds like a celebration, helped considerably by The Brass Notes on horns and Rae Morris' vocals coming together with Steadman's.
And why wouldn't they celebrate, having just pulled off a record that gave them their illustrious first number one? With four increasingly successful albums in four and a half years and with So Long, See You Tomorrow, their most experimental record to date, I can't even imagine what these talented, old-beyond-their-years musicians will come up with next. Dee O'Brien