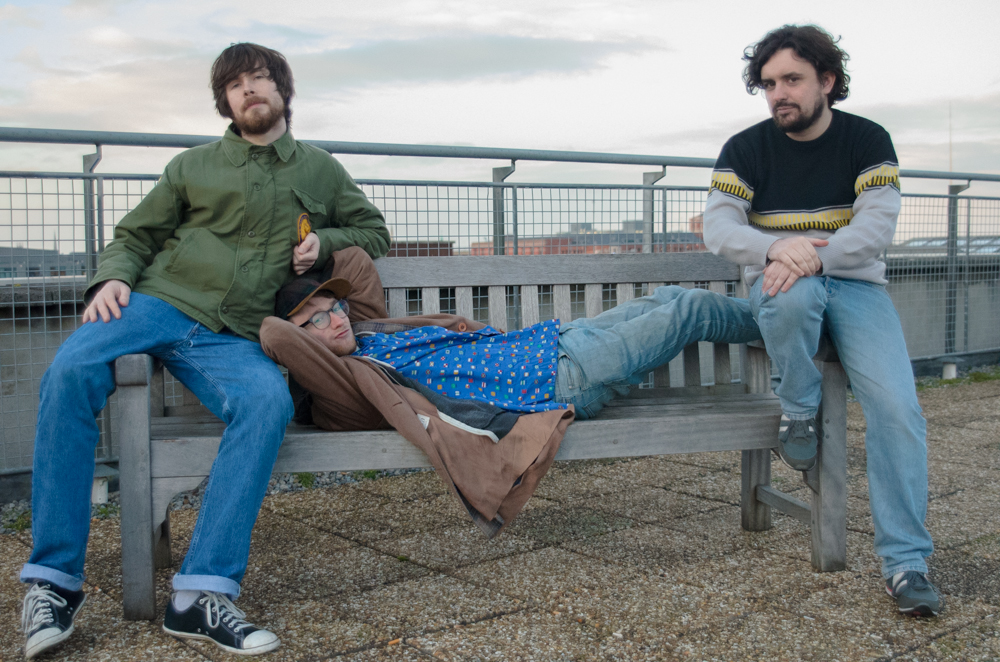 Comprised of members from Dublin bands Villagers, Jogging and No Monster Club, lo-fi indie rock three-piece Women's Christmas are much more than just an intriguing band name. Having released the superb debut EP, Tremendous, last month, we chat to the Ronan Jackson from the band about their formation, the recording of the aforementioned release and what 2014 holds in store for the band in terms of playing, recording and getting their music out there.
Hi Ronan. First thing's first: how did Women's Christmas come into being?
It was a pile of guitar songs that I had kicking around for about two or three years. I had recorded them solo on a 4-track, but they really needed a band to flesh them out. They didn't suit my other band, Jogging – they were a bit too straightforward or poppy and they didn't really fit with Darren's (Jogging guitarist) style of playing.
It got to a ridiculous stage where there was almost twenty songs gathering dust. I had known James (Byrne, Villagers drummer) for years so when he had a bit of time off from touring I asked him to help me work them out further. I had been talking with Bobby (Aherne, No Monster Club) for a while about working on something, so it all started making sense around mid-2013. It became clear at an early stage that it would be a fully-fledged band and not a revolving door policy around a solo project.
I'm sure you've been asked this in every interview to date but what's the significance of your name and how did it come about?
Not really because this is our first interview! I had always liked the concept since I was a young child, I would always have a 'second' Christmas on the 6th January when I would visit my grandmother in Limerick. Traditionally speaking, 'Women's Christmas' was when the Christmas tree would come down and the women of the family would hold parties and the men take on the household duties. It seemed particularly Irish, but apart from anything I just think it's a lovely combination of words. I was sure one of the other two band members would veto it, but they both dug it!
You released your debut EP, Tremendous, in January. From the off, it feels instinctive and fully-formed – as if you've been together for years. What was the songwriting process like for the release?
Well, we had only had four full practices when we recorded the EP, so it was still all very fresh and spontaneous. I guess we wanted to capture that. I had originally written all the songs but the other two guys added an incredible amount to them. James is a terrific arranger and editor. Bobby added these incredibly elastic melodic basslines that gave the songs a whole new life. Also, my 'singing' can get a little too serious for its own good so those two really lightened it up with all the chirpy backing vocals and great melodies.
In terms of influences and inspirations, can you recall any music, art or ideas that might have made a mark across the EP's six tracks?
We all like very different music so I suppose it was about finding a common ground. We wanted to put melody and vocals to the forefront, so we had decided early on there would be no extended intros or instrumental passages or 'rock out' parts. There were definitely common influences or reference points, things like Jay Reatard or Ted Leo or The Replacements. I think we all wanted it to be gutsy and to-the-point. We try to keep every song around the 3 minute mark. Every part has to have a hook.
You're comprised of members from Jogging, No Monster Club and Villagers. To what extent do you entertain the idea of being called a "supergroup"?
I think we are definitely the most disposable members of each of those bands. Actually, No Monster Club are a disposable band on the whole. So we are more like spare parts than a supergroup.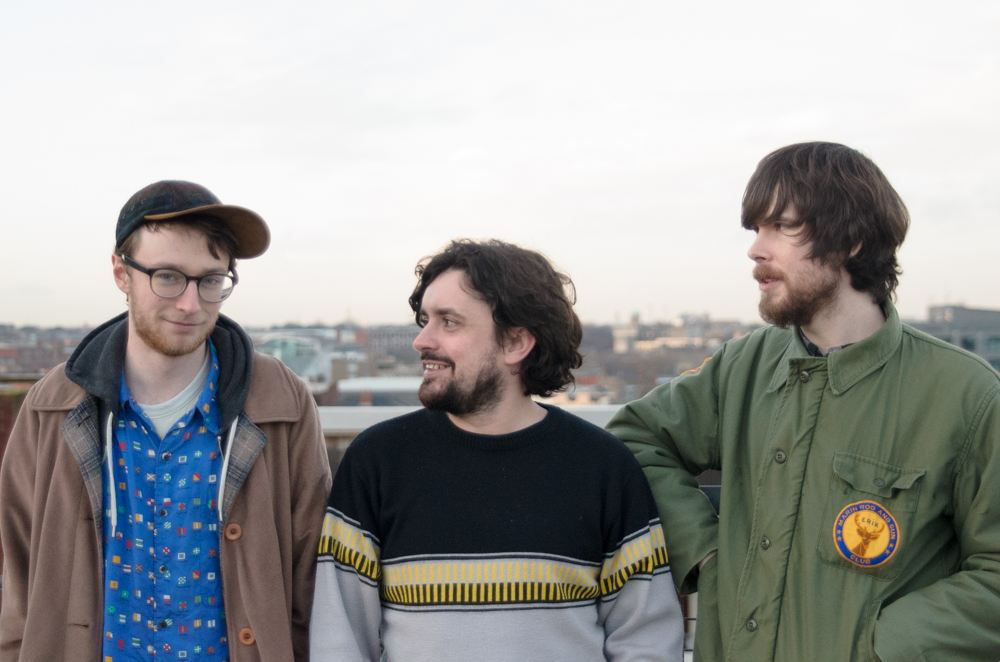 Whilst there's certainly hints of all three aforementioned bands on your material, you seem to have already locked into your own sound. How conscious are you of comparisons being recurrently drawn to your other project?
I don't think we were really conscious of it at all, we originally weren't going to mention the connections at all but I think it slipped it out in an early press release by a promoter! It wasn't a big secret or anything. We had decided to assume the identities of Son Christmas, Boy Christmas and Kid Christmas (in tribute to the amazing film Shotgun Stories) and our first photograph was only of our legs, but that was never going to hold up in this internet age!
What plans do you have for the next three months or so in terms of playing shows and getting your music out to new ears?
Just play, play, play (as corny as that sounds). The EP was very much a guerrilla release, we didn't send it out for review so we're just kind of hoping that people come to it gradually. We weren't shouting from the rooftops or anything. It's nice to know it's not being forced down anyone's throats by a PR company – anyone who has come to it has come to it naturally of their own volition. It seems to be getting a bit of radio play which is nice.
Finally, are you currently writing new material? And, if so, can we expect another release in 2014?
Yep, we have five new songs on top of the original six on the EP. I think when we get to six new songs we'll record again, release a second EP before mid-2014. We've also been doing a lot of covers at our gigs (Wire, Dwight Twilley, Arthur Russell) so we might release a third EP of cover versions before the year is out.
Women's Christmas on Bandcamp.
Photos by Shaun M. Neary.