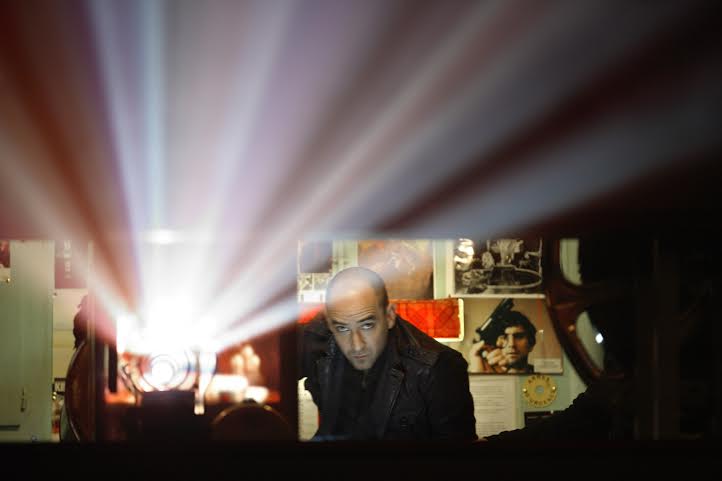 Sixteen years ago, American actor, screenwriter and director Sean Gullette sprung to the film world's attention via his critically acclaimed lead portrayal of Maximillian "Max" Cohen in Darren Aronofsky's surrealist psychological thriller, Pi (π) – a modern cult classic that he co-wrote.
Fast-forward the guts of two decades and Gullette – now an increasingly widely-respected auteur in his own right – is gaining plaudits for his debut feature-length creation behind the camera, Traitors. Centering on an all-female punk rock band in Morocco, the film offers up an alternative view of Muslim women in contemporary North Africa and is bolstered by its punk panache and youthful energy.
Ahead of a screening of Traitors at the fourth annual Takeover Film Festival in Belfast on Friday at Queen's Film Theatre, Gullette talks to Brian Coney about the inspiration for the film, the cultural and national context in which it was created and the influence of a particular Belfast DJ and composer on his latest's films soundtrack.
Hi Sean. You are to present a screening of Traitors in Belfast on Friday, February 7. Could you offer up a brief synopsis of the film?
Malika, leader of an all-female punk rock band in Tangier, Morocco, needs money to help her family and the band. She agrees to make a smuggling run for a dangerous drug dealer.
The film centers on an all-female punk rock band, namely Malika, who struggles for personal autonomy and a means to provide for herself. Where did the inspiration for this story arise?
Well, stories are everywhere, and when you pick one, then ideas emerge. In 2010 we made of short film around the character of Malika, the lead singer of an all-female punk band, who needed to raise some money. But her problems in the short didn't involve the drug trade. I decided to make a feature, in part, after hearing a troubling story about a young woman who wanted to stop working as a drug mule, and her bosses didn't want her to quit. That story ended very badly. She was of a same generation as Malika and I couldn't help imagining how Malika would have reacted to meeting her: the instinct would be immediately to defy this corrupt patriarchy and help out the girl in danger. But could she actually defy this very harsh, organized gang and survive? You wanted to know what would happen.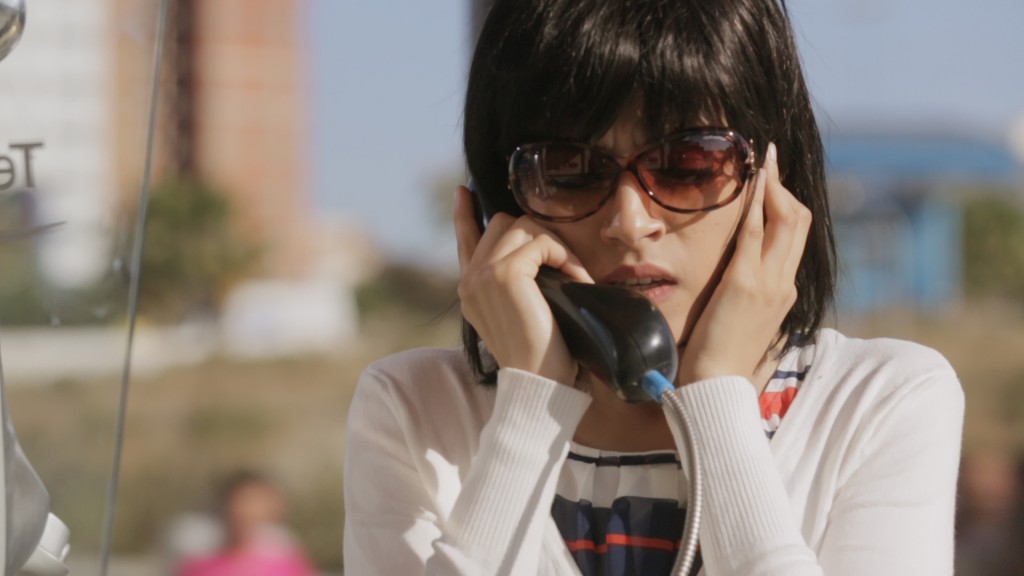 The film has been compared to Moroccan films such as Casanegra and On The Edge. Did any previously released films – Moroccan or otherwise – influence you at all?
I love Kilani's On The Edge, which I went crazy for at the Directors Fortnight Cannes in 2011. We came out cheering, and at the party afterwards I met Soufia Issami, the lead in that, and we became friends, immediately wanted to work with her. She plays Amal, the burnt out drug mule, in Traitors. Aside from Laila, I admire the work of Fauzi Bensaidi, Hakim Bellabes, Ali Essafi, Farida Benlyazid.


Traitors has been praised for offering a lively depiction of Tangiers' subcultures. Were you compelled to capture the vibrancy or cultural progression of the city?
Tangier is my adoptive hometown. It's a complex, fascinating place that some people get in their blood. The city has a kind of indescribable psychic micro-climate, that fed storytellers like Mohamed Mrabet and Paul Bowles and films like Moumen Smihi's Cherqui. It's got a special sweetness to it, people are generally gentle, open, funny, warm, they have a unique shared memory and sense of the place they come from, and they often tell wonderful stories. Tangier is where families, groups of young people, walk for hours in the Perdecaris Park, go swim and fish off the rocks of the Old Mountain, and come home in the dark, still walking. It's also a tough port town where poverty, neglect, the hopes and lies of immigration, corruption, exploitation, and the clandestine, can make for a life full of holes, as Driss Ben Charhadi called it. I plan to make other movies here and elsewhere in Morocco, inchallah.


In terms of the soundtrack and visuals, how did you attempt to capture the "punk" atmosphere of the film, literally and/or figuratively?
We got the great Nathan Larson to compose the score, for a start — his punk credentials are as outstanding as his cinema sense. Such an honor to work with him. Our Belfast friend David Holmes introduced me to people who work with Savages, and we are thrilled to have two of their great songs — 'City's Full' and 'Husbands' (below) in the movie. Talk Normal, an amazing NY based two piece gave us their banger 'Strangeland'. And we end on Moby Dick's 'Titiza et moi' which comes out of the new Moroccan rap scene.
In terms of characters, Malika is just my kind of girl. Certain young people have the power to change their destiny and their environment. They act boldly because they are confident that their intentions are pure, and so their power can be transcendental, smart and ruthless. It's no coincidence that music, rebel politics, and life on the edges of crime are central to the experience of youth on fire: all three can expand our powers in miraculous ways. Adults may regard that fire with condescending smiles. But when young people like Malika confront the established logic of the 'adult' world, anything can happen. As the father of a young daughter I pay even more attention to what kinds of roles are written for women.


What challenges have you found trying to garner the film the attention and screening coverage it deserves?
We've been lucky, in that we made a small movie that was invited to Venice, in the Venice Days section, and from that we got a really good Paris-based agent for world sales, who are also releasing Traitors in France March 19. We did Stockholm, Marrakesh, Dubai, some others. We are still looking for the right UK partner, though, so any daring distributors out there, give us a call!

You are, of course, known for your acting and screenwriting as well as your directing. Nowadays, which of these roles gives you the most freedom to express your art?
All of them are such bloody hard work. Cinema for me is like a dog trying to bite a basketball, sometimes. But directing from my own script, working with actors, is about the biggest "I'm home" moment I've ever had.
It's over 15 years since you delivered a masterful lead performance in Pi. Do you ever feel driven to create something that supersedes its critical acclaim?
Every day, pal. Every day!
Many people have called the film a masterstroke/masterpiece. Looking back, how do you view the film?
We shot all of Pi for $60,000, with mostly inexperienced, brave young people working long, hard, sometimes dangerous days in New York.
The experience changed all our lives, before the film had any success. We had proved to ourselves we could create something. Darren (Aronofsky) was really a leader in applying what we came to call our ten commandments of no budget filmmaking — transforming limitations into advantages.
More than a decade later, my team shot Traitors for $60,000, with mostly inexperienced, brave young people working long, hard, sometimes dangerous days. So I don't seem to have come very far!
I'll be talking about this way of working, in a little afternoon chat on Saturday at the Crescent Arts Center in Belfast.


You're currently in the process writing and directing Tangier, starring Kristin Scott Thomas and Jeremy Irons amongst others. How's that going and when can we expect a release?
Working hard on a revised script, which I will bring to the cast, and our team will show to financiers. It's an intimate international thriller with a political subtext: I've been seeing it in my head for a few years now, and I'm so excited to make it real.

In terms of living and creating film in Morocco, what do you think the country has to offer to the world of cinema – visually, culturally, socially – that others cannot?
When you make a film in the real world, reality forces its way in. Reality backhands you with one hand, then offers you cherries with the other. When we shot the first 30-minute section of Traitors in December 2010, Morocco was asleep. After decades of colonial and post-colonial submission and low self-esteem, it felt as though politics and history had dead-ended in the Kingdom of the Setting Sun.
In this context, my script was like science-fiction, or a flashback to Morocco's activist decades.We were setting out to invent a small corner of the country where a band of teenage girls were singing songs of political critique, being "traitors" to parental and state authority, living off their emotions, re-inventing the bond of rock & roll to freedom. A country where the raw energy of teenagers was being turned into action and revolt. And dozens of Tangier kids came out to help make the movie, over 9 wild nights in the streets.
But once it was over, it was over. Back in the real country, the streets were empty by 9 pm, and the kids went back to normal life: apathetic, apolitical, and bored to distraction. The band, their lyrics, their rebel aesthetic: it was all pure fantasy.
Then everything changed. Feb 20th was the night we screened Traitors for our amateur cast and crew, saw the largest political protest in Tangier since independence in 1956. Today, that date is also the name of the popular movement of the Arab Spring in Morocco.
That Feb 20th, the Traitors kids snuck out of their parents' homes, and made their way through a city that was vividly awake: crowds pouring down the Boulevard Pasteur, glass breaking, cars burning, people arguing and organizing via Facebook, chanting in the streets. We unlocked the gates at to the back door of the darkened Cinematheque de Tanger and let them in, breathless with excitement, to see the 30 minute movie.
Two weeks after that, the King of Morocco spoke on TV and announced a program of reforms. He mentioned many of the subjects the girls sing about in their songs: corruption, education, health care, change. During the country's first electoral campaign, the newly elected government "talked the talk." Now, Moroccans are watching vigilantly to see if they can "walk the walk" – deliver on their rhetoric.


Finally, in terms of writing, acting and directing, what do you have in the pipeline for the next few months?

I'm writing with Olivier Megaton again, I've done a bunch of scripts with him. I'm writing a second thriller behind Tangier, set I'm Dubai. In a totally different register, I play a American of deep moral conviction in Tariq Teguia's Zanj Revolution, which has been getting crazy great reviews at festivals this month. And I have a small part in Rock The Casbah, by Laila Marrakchi — for the first time in my acting career, I got to kiss the girl!
Featuring a Q&A with Gullette, Traitors will be screened at Belfast's QFT at 7pm on Friday, February 7. Go here to book tickets. 
The following day from 12pm to 2pm, Sean Gullette presents a Low Budget Filmmaking Masterclass at the Crescent Arts Centre. Tickets are £5.00. Book online here.