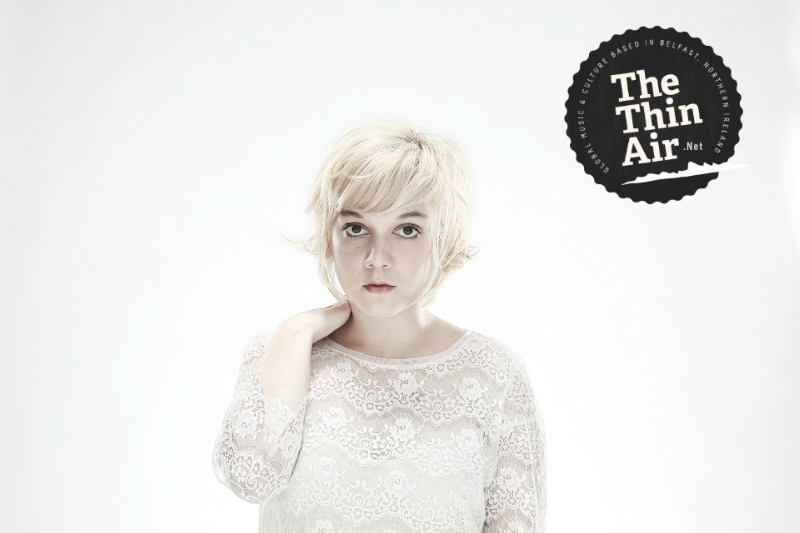 In his latest review of the very best music released in the month just passed, the altogether audibly-attuned Aaron Hamilton bestows up our very ears some exceptional tracks from the likes of Sun Kil Moon, Lydia Loveless (pictured) and the behemothic pairing of Sunn O))) & Ulver.
Banks – Brain (Harvest)
Since her breakthrough last year, Banks has been one of the more promising acts in the annual flurry of year-end nominations and awards. Brain is a sardonic, down tempo collaboration with producer Schlomo, and the pairing works to the benefit of both of them – Banks sounds years more mature than we have heard on past singles, making future material even more tantalizing and securing her place as a 2014 must-watch.


Angel Olsen – Forgiven/Forgotten (Jagjaguwar)
Surely one of the most mesmerising voices of 2012 was Angel Olsen's, her sparse and dusty debut sticking in the minds of many. So, if you're wondering if her voice has held up for her just-released sophomore album, well, you wont be disappointed. On 'Forgiven/Forgotten', Olsen continues her musings over a slightly more driven guitar line, but she hasn't lost any of her lo-fi charm.


Animals As Leaders – Lippincott (Sumerian)
Tosin Abasi, master of the 8-string guitar and the irregular time signature, has been wowing the international metal scene time and time again since 2009. It comes as no surprise then that his forthcoming third effort, The Joy Of Motion is massively exciting. 'Lippincott<' was released during the writing of this article and features much of the atmospheric guitar wizardry we have come to expect; Tosin is in a league of his own. [video id="8saKHKt1A5Q" site="youtube"][/video] Tycho – Spectre (Ghostly International)
Scott Hansen, AKA Tycho has been one of Ghostly International's strongest exports over the past couple of years, and when you are label mates with the likes of Matthew Dear, Shigeto and Com Truise, that's quite an accomplishment. His stellar brand of ambient electronic production, always combined with live instrumentation and a strong visual element, make his future release Awake a sure winner; new single 'Spectre' is testament to that.


Lydia Loveless – Really Wanna See You (Bloodshot)
Somewhere Else, the third full-length release in Lydia Loveless' catalogue, is an unashamed marriage of traditional country with sickly sweet punk. And to put in plainly, she makes it work brilliantly. Irresistibly cheesy guitar licks accompany tales of an old flame getting married to another woman on album opener 'Really Wanna See You', and the honesty and twang in Lydia's voice will leave you smiling ear to ear.
SBTRKT – Hold The Line (Young Turks)
SBTRKT's post-dubstep production skills have garnered critical acclaim since the self-titled full length back in 2011. In the most recent aftermath of his success, he has revealed a forthcoming collection of vinyl releases leading up to a new album. 'Hold The Line' is a jittering, nervous master class in atmospheric electronica, every element in its 3-minute span succinct and deliberate, and a real expression of intent from the London producer.
A Winged Victory For The Sullen – Atomos VII (Erased Tapes)
In 2011 we saw the striking debut release from Berlin-based duo A Winged Victory For The Sullen, a rare breed of classical ambience that not often enough rears up out from obscurity. Organic, layered and cinematic, 'Atomos VII' is the first sign of a second album from the group; it also doubles as the score to a long-form dance piece by choreographer Wayne McGregor. The track rises and falls like a chest filling with air – it's an emotive and gorgeous release.
TOP 3
Sunn 0))) & Ulver – Eternal Return (Southern Lord)
Terrestrials is a collaborative album that was finally released this month, having originally been recorded several years ago in Norway, home to the experimental music group Ulver; accompanying them is Sunn O))), the Seattle group renowned for producing some of the darkest and best received music in the gloomy subgenre of drone metal. The collaboration on the track 'Eternal Return' wont be for everyone, though if you are in search of a vast, harrowing sonic expanse within which to explore, this will surely please you.
Sun Kil Moon – Carissa (Caldo Verde)
Mark Kozelek graced the coveted top 3 section this time last month as well, but the collection of songs on his February release Benji prove that he isn't just a contender for artist of the month, but of the year. Morose and painfully honest, Kozelak's stories of family and friends are all so strong its tough to pick from them, but Carissa might be the best example of the record's originality and tone. A retelling of the singer's relationship with his second cousin and how she died, the stream of consciousness presentation is essential and important listening.


††† – Bitches Brew (Sumerian)
In the past, Chino Moreno hasn't always hit the mark with his side projects. When not busy with Deftones, he has let off steam with Team Sleep and Palms, with mixed results. Not the case for his latest project ††† (Crosses). The group's debut album is a powerhouse collection of dangerous, looming ballads and ebbing synth anthems that are as vital as anything else the veteran vocalist has ever touched – and really, his voice is only the icing on the cake. Bitches Brew was released a couple of months ago, but it serves as the best point of entry into what is surely one of the most memorable releases of Chino's career.