Articles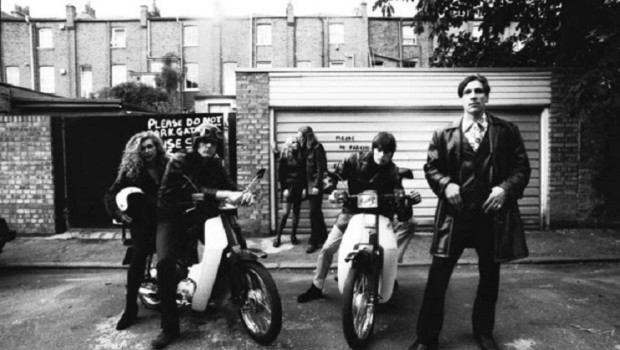 Published on March 12th, 2014 | by John Higgins
0
Classic Album: The World of Twist – Quality Street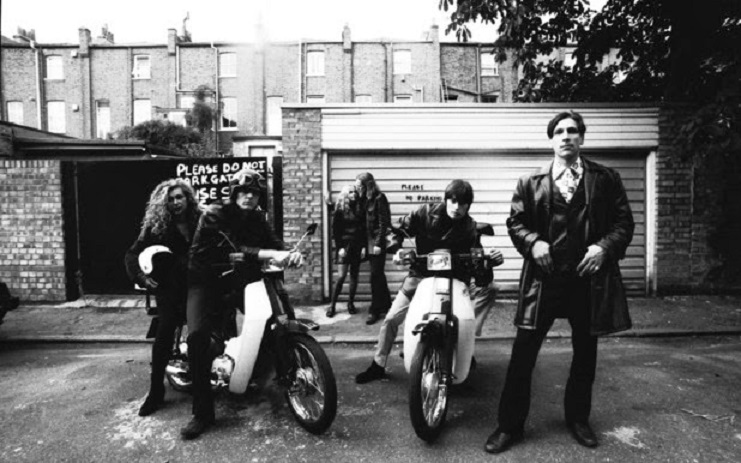 The World of Twist were, and are, an enigma, wrapped in a conundrum, cocooned in carpet off-cuts and bundled out of a burning warehouse window onto a waiting barge. I knew nothing about them when I first fell in love with them twenty years ago and I know less than that now, the intervening decades having been something of a blur and, let's face it, I'm not getting any younger. The Twist's singer Tony Ogden isn't getting any older either, as he died several years ago. Drummer Nick Sanderson has also passed on. But this is no "curse of the Twist" story, the rest of the band continue to thrive, after a fashion, having regenerated in prismatic, radiophonic style into Earl Brutus and the The Pre-New, both of them fine bands but as birds descended from dinosaurs compared to the toe-tapping T Rex of the Twist. They were bubble-gum behemoths. They were a discodocus.
World of Twist emerged in the wake of Madchester, pop's penultimate gold-rush, where grown men and women would descend upon a specific post-code and snap up anyone with loose-fit jeans and a pair of maracas, as though baggy musical magic were something native to the local soil, or the rain, or the dark, Satanic pills. How else do you explain Northside? Or Paris Angels? Or Intastella? Or World of Twist, for that matter. The band's art-school pick and mix of Northern Soul, Italian House, Bell Record's crunch and Hawkwind histrionics was surely never going to be a cash cow. A band who dressed their album sleeves as tins of Quality Street and had themselves photographed in sylvan glades with their genitals air-brushed Action Man smooth? Somebody, somewhere thought that there might be some money in this.
I saw the Twist live only once. It was at the Cambridge Junction on the tour that supported their sole album, Quality Street. The place was half empty which was odd and the audience was half female which was odder still. On stage they had the classic Top of the Pops set up: drummer at the front, singer at the back on a raised dais. A hatchet faced man named Adge, who appeared to be in his mid-fifties, pressed buttons under giant, revolving fag packets. M.C. Shells (playing "swirls and sea noises") sat in a nest of Fibre Optics doing God knows what. Centre Stage was a proper rock star named Gordon. Gordon King. Clearly this is the best rock star name since Roy Priest of Sweet Jesus, er, fame. Long haired when everyone else had monkey cuts or a monk's tonsure, he rang out peels of super saturated riffola, sun splashes of sonic sorcery. By which I mean he was very good at playing the guitar. Singer Tony, his leather shirt open to reveal a ghostly sunken chest, the sort of pectoral equipment that Blackbeard would have marked with an "X", was a nervy Vegas crooner, third on the bill to Bobby Vinton and singing as though he didn't know where his next sandwich was coming from.
It was a revelation. You could actually dance to this stuff! I was used to gigs being occasions of sweaty tenderisation, violence punctuated by applause. Here I was dancing, with girls, to a disco Wheel-tappers and Shunters club. If Fred Trueman, champing on his briar and dimpled pint pot in hand, had dropped a few rhymes I wouldn't have batted an eye-lid.
I bought the album. I'll be honest: age has withered it. The none-more-nineties production by The Grid dampens a lot of the Twist's fierier moments and an insistence on punchy Italian house piano permeates and nails the record to a very specific space and time. (World of Twist's natural habitat). There is a flatness, a timidity to it and it clearly shares DNA with the Happy Mondays Ibiza hangover. You can hear flashes of genius beneath this senseless sheen, hear the songs pulsing and churning like some great dark, distant river. 'Jellybaby', sounds as frothy on initial listens as the title would suggest but there is some real heft under-pinning the shiny, sugary synths. Gordon's guitar is a maelstrom, a glittering delight and Tony delivers a trademark perfect pop scream. Tony and Gordon are great pop star names aren't they?
'Lose My Way' starts with a trumpet fanfare and a glitter-beat stomp. You can divide W.O.T. songs into two camps: songs that make you do the thumbs in the belt-loop-shoulder-dance and the ones where Tony's honey and sandpaper voice makes your heart flutter like a flag on the moon. This one does both.
The cover of the Stone's 'She's a Rainbow' is perhaps the most inessential thing they've done, but even it has the dubious distinction of being one of Martin Hannet's last production jobs. And as ever Ogden's golden pipes make the whole thing listenable. 'The Lights' opens with a sickly, sinister music box melody and some portentous bass notes while Tony intones "When the evening comes, things start to change with the fall of the sun". By the time he screams the final line "I want to see you having a good time" it sounds catastrophic, as if he is certain that this will the last good time you will ever have.
'On the Scene' is a call to arms to a sadly non-existent fan base. "You can meet your dreams, on the scene."
The singles are the real deal. 'The Storm' is an essay in how to make an awkward, thrillingly gauche pop record that absolutely nails it. It really, really works. Once you're past the opening sounds of decompression and the vocodered title, (explicitly referenced by Pulp on their 'Common People'), Ogden's deep, resonant voice beckons you in: "I'm a storm, baby, I'm a storm. I'm not warm." But he sounds warm, he sounds enticing, he sounds safe. On the chorus he shows his true colours, rasping and desperate, lashed to the mast in a tumult and eager for you to join him. The song is all bass-line, the whole thing uncoiling off the low end until the Irmin Schmidt keyboard solo, replete with wonky bongos, and a joyously parping trumpet fanfare and the best scream in the history of pop. Tony's parting shot? "I left the cake out in the storm". Yes, it's ironic and referential, all the things I usually hate. So I'll just call it drop-dead cool payoff to a perfect pop song.
'Sweets' clunks hesitantly into being. It seems uncertain of how to start but when it hits its stride it reveals itself to be a bubblegum classic – the record that Denim was trying to make all along. The lyrics have the unself-conscious simplicity of a nursery rhyme: "Sweets are sweet but you are sweeter, baby, your little feet they walk all over me". The pared elegance of these words constitutes the best use of the word "feet" in a pop song since George Michael's 'Careless Whisper'. Some fabulous discordant guitar sours the sweetness and the middle-eight is adorned by a sigh this time.
The greatest song on the album and an immortal, ageless classic, is 'Sons of the Stage', an opinion I share, and a lonely one at that, with Noel Gallagher who wanted to name Oasis after it. In typically tedious form Gallagher minor's band, Beady Eye, do an unwieldy, bovine version of the song, a move presumably calculated to piss Noel off. 'Sons of the Stage' is like no other record and yet like a hundred records. It's the perfect synthesis of the band's myriad influences given new meaning and expression. A hulk of a song with a shimmering metallic sheen, its best glimpsed through dry ice, a song that reeks of patchouli oil and the musk of working men's clubs.
"The beat breaks down so we pick it up" Tony explains, pragmatically. Other voices crowd him but he is legion, "The floor's an ocean and this wave is breaking". I'm not sure what the chord sequence here is but this is a song in the key of E. The music is relentless, crashing across the dance floor, pummelling the people with seismic synths and tectonic twiddling.
"We'd spent £250, 000 making an album with the smallest bollocks of all time." opined Ogden, shortly before his death. Well, the album has been newly remastered and rereleased and the surviving members finally have good things to say about it. It is a different animal altogether, one with flaring nostrils and muscular flanks. Is the world finally ready for World of Twist? John Higgins