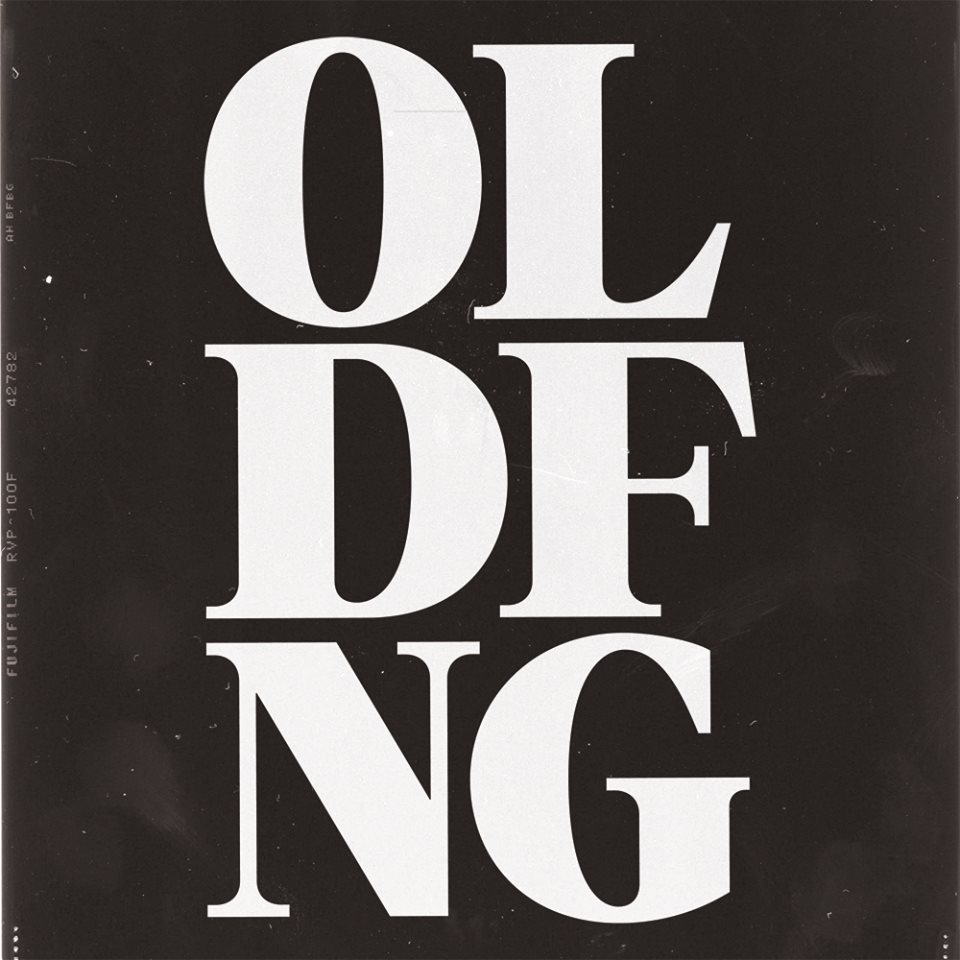 Ahead of its official launch at Belfast's Menagerie on Thursday, May 15, we talk to multi-talented musical visionary of sorts Thomas Camblin, founder of new-fangled (ahem) record label OLD FANG. Endeavouring to "discover, develop, release and promote new and contemporary artists with a progressive vision" the label is already off to a hugely positive start, with various local artists and creative peers of the Camblin extolling what looks set to be an interesting and exciting project for all involved.
Hi Thomas. First off, can you tell us how the label came about – has it been in development long and who's the team behind it?
OLD FANG is the conclusion of almost two years of dreaming. Initially it started as a simple conversation between two friends and now somehow it has developed into this creative brand and label. It still baffles me how I actually ended up here, but I guess the one thing that has remained consistent from that first conversation is the fact that OLD FANG should exist to celebrate great art by great individuals.
OLD FANG is quite a striking name for a label. How did you come up with it and is there any connotations there we should be reading into?
The name came about right at the very start. One of the initial creative projects we talked about was producing a hand drawn, limited run fan zine which was to be called OLD FANG, it was to be illustrated and curated by Kris Platt of More Than Conquerors and feature some of the bands and artists we adore. After that OLD FANG became the umbrella name for the entire project mainly because it conjured up such strong imagery and suited the boutique aesthetic. The zine idea is still hanging around so watch this space.
Most labels take a certain angle and run with it when just starting off. What, if anything, is the manifesto of OLD FANG?
I don't have an 'angle' so to speak but it's got to be all about the art… right? I am forever inspired by the innovation and evolution of art, especially within the music industry. I want to work with independent-minded individuals that have a story to tell. OLD FANG will never just be a record label, thats exactly why it's a creative brand first – this industry is ever evolving and I want OF to always be incorporating new sounds and new facets to its cultural identity.
Starting a record label in 2014 might be considered by some to be a risky move for a number of reasons. How do you intend to safeguard against problems that have the potential to inhibit your longevity?
My dream for OLD FANG is that it will become a name that people care about. I want people to trust the opinions we voice, and believe in the art we represent. When I think of brands, labels and artists I love, this point rings true – I care about everything they represent and therefore buy products that I know will be great. Yes the music industry is in 'bad shape' but I'm optimistic. There have got to be people out there that think like I do and I know those people will adore the art we represent.
You've said that you "are striving to create a collective without the confines of genre, instead focusing on the individual and their exceptional story". Can we expect a greater focus on solo artists in that case?
Not at all. Although now that I think about, it's kind of funny, most of the projects lined up for the rest of the year are solo artists! It's purely a statement of intent, OLD FANG is not genre focused in any way. Although our output will be consistent, I want to work with artists that have a story to tell. I am a firm believer in the power of a story, both as a music lover and, I suppose more importantly, from an artist development perspective. It's the one thing that connects an artist and the listener.
As things stand, do you have any acts on your roster or are you currently on the look-out for submissions from artists?
Yes 2014 is shaping up to be a busy year for OLD FANG. Most of the scheduled releases have been in development for quite some time. Our first release, which will be announced in the coming weeks, is an artist that I have been working with for the past few years in an artist development capacity. We spent most of last year working on an absolutely stunning record that's now ready to put out, needless to say I am super excited to let everyone hear it.
Northern Irish labels such as Smalltown America and No Dancing have signed and released music by artists outside of Ireland. Do you intend to follow suit or it is a strictly Irish endeavour at the minute?
Right now OLD FANG's output will be predominantly of Irish origin, purely because the projects we've been developing exist on this island. Without giving too much away – I have my sights set on some foreign talent right now. I'm hoping to develop some relationships over the next while that will enable OF to support that kind of release.
Finally, your launch party on May 15 will feature More Than Conquerors. Can you tell us more about the night and what we can expect both leading up the event and in the weeks and months following it?
The OLD FANG launch party will be the first chance anyone will get to find out about the project in its entirety. It's going to be totally killer! It's almost poetic that I have my best pals and the guys who I initially started this conversation with, More Than Conquerors, performing live. They are, in my opinion, easily one of the best live bands around and usually lay waste to particularly intimate venues, hence choosing to host the party in The Menagerie. You can expect some great music, visual treats, moshing and maybe even some sweet party bags! I have some further announcements to make over the next few weeks – get connected with us on Facebook and Twitter to hear more.
Go here to learn more about the official launch of OLD FANG w/ More Than Conquerors at the Menagerie.