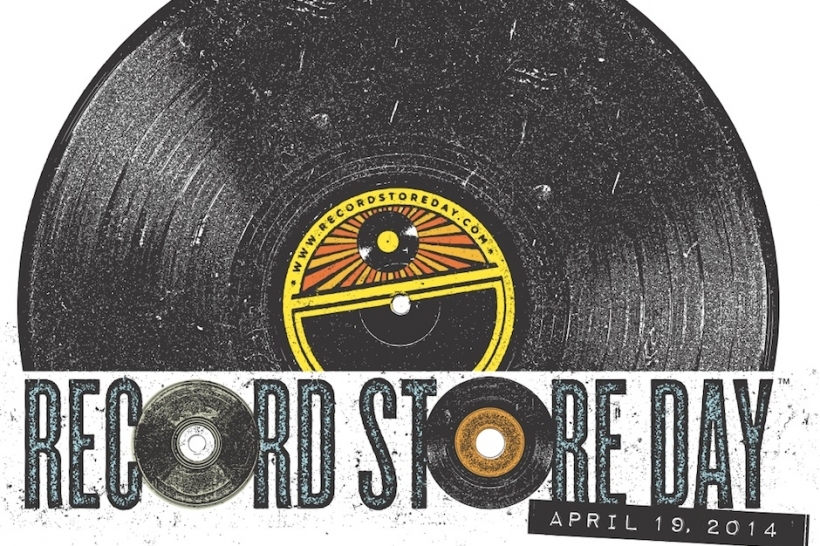 Did you know that it was none other than Metallica who kickstarted Record Store Day back in 2008? Yes, James "Yeah-yeahhha" Hetfield and co. spearheaded the tentative inauguration of what has become an annual celebration of all things independent and vinyl-based right across the (ever-increasingly) audibly-appreciative globe. From the rather modest ten special RSD releases from the likes of Death Cab for Cutie, R.E.M. and Stephen Malkmus on its debut, there are hundreds of albums and EPs set to be released this Saturday, April 19; everything from Nirvana's 'Pennyroyal Tea' 7″ to a 5LP Box Set of LCD Soundsystem's a 5LP Box Set of LCD Soundsystem's Live The Final Show NYC.
Whilst we're not exactly teeming down with independent record stores throughout Ireland, there are, of course, a handful of truly excellent outlets and cloistered hubs getting involved once again this year. Better still, as has become custom, Record Store Day doesn't simply stop at the selling of special, one-off, limited-run records – bands, solo artists and DJs or all shades and persuasions will also be getting on board across the country, sealing the deal for what is set to be yet another heartwarming and ear-appeasing celebration of all things physical, homegrown and independent in music.
See below for what's on throughout Ireland this Record Store Day.
Belfast
Ireland newest record shop is absolutely bounding with charm, taste and value. Minimalist and friendly in equal proportion, the store's inaugural Record Store Day will open at 8am feature performances from some of country's finest musical talent, i.e. Little Matador (12:30pm), Robyn G Shiels (2pm, below), UNKNWN (3.30pm) and Penny Dreadfuls (5pm). A perfect opportunity to call 'round and see what all the fuss is about.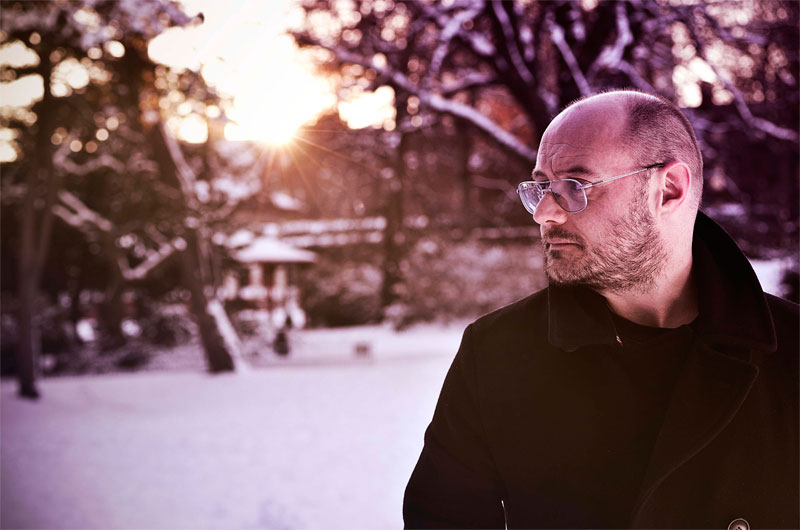 Having recently relocated to Castle Court on Royal Avenue, Head Records are currently advertising RSD releases by One Direction and Kylie Minogue on their Facebook page. Be not wholly deceived, however, as there is still a haul of good haul and line-up on the cards this Saturday. Playing on the day are Chris Caul (Dusty Fingers), Gary Hall & Dave Neely (Funky Disposition), Keith McCormick (Rr-Rub Reggae), Gary Small (Gazfunk) and Turbo Trev (Automatic Revolution) from 12pm -5pm.
Dragon Records, 58 Wellington Place
Arguably the country's most hidden-away record store (in the best sense possible, of course) Dragon Records has long been loved for its clandestine character and discriminating tastes. This year they will hold a set from English singer Tim Holehouse (2pm) as well as DJ sets throughout the day from Explosion Soundsystem, Moxie Belfast and Acid Rock DJs. "Reggae, post-punk, electro and weird shit" expected.
Good Vibrations – North Street, Belfast
"Belfast's poorest record store", Terri Hooley's Good Vibrations on North Street will hold an "anti -record label day" hosted by singer-songwriter Bap Kennedy. Featuring DJs throughout the day, the Groundlings and Monkeyman will perform alongside Kennedy on the day. In the words of Hooley himself, "I am as happy as a pig in shit. One Love to all and thanks and praise to Bap Kennedy." Right on.
Elsewhere in Northern Ireland
Armagh Music, 7 Dobbin Street. 
One of the few record stores in the North of the country taking part in this year's Record Store Day, Armagh Music on Dobbin Street, Armagh will have a select amount of RSD stock available throughout the day. Although performances from acts have not been announced, this is the place to be on Saturday afternoon if you live in Armagh and fancy getting your hands on some exclusive wax.
Cool Discs, Foyle Street, Derry
For many people residing in Derry, Cool Discs stands as a beacon of reliability when it comes to records and supporting local music. This Record Store Day, the store is holding a very special show at the Guidhall from 8pm, featuring The Bonnevilles, The Wood Burning Savages, Little Hooks, Silences and more (with all profits in aid of the Alzheimer's Society). Before that there will be in-store performances from 2pm by Jessica Doherty, Paul Tully, Conor McAteer, Teknopeasant, Declan McLaughlin and Silences. One record store single-handededly promoting the independent music culture and talent of last year's City of Culture.
Dublin
Doubling up as the record store's final day, Elastic Witch at the Twisted Pepper on Abbey Street surely has the best thing going on this Saturday. Kicking off at 3pm, the store's closing party will feature performances Jape, I Am The Cosmos, Girls Names, Twin Kranes, Diamond Dagger and Squarehead, as well as DJ sets from Forza Italo, Kenny Hanlon, Skinny Wolves, Elastic Witch DJS, Platinum Ray and David Kitt.
Although there will be no RSD stock in store for the occasion, this is certain to be a great send-off for the store's owner, Gib Cassidy, who has decided to focus on drumming for Girls Names and releasing records via the Elastic Witch label.
Tower Records on Dawson  is easily Dublin's best "big" record store. Great staff, wonderful layout and consistently good stock throughout the year. This Record Store Day, the store will be playing host to Lisa Hannigan (below), Little Matador, SOAK and Dave Geraghty's Join Me In The Pines. The place to be to grab some RSD releases before popping over to Elastic Witch, we reckon.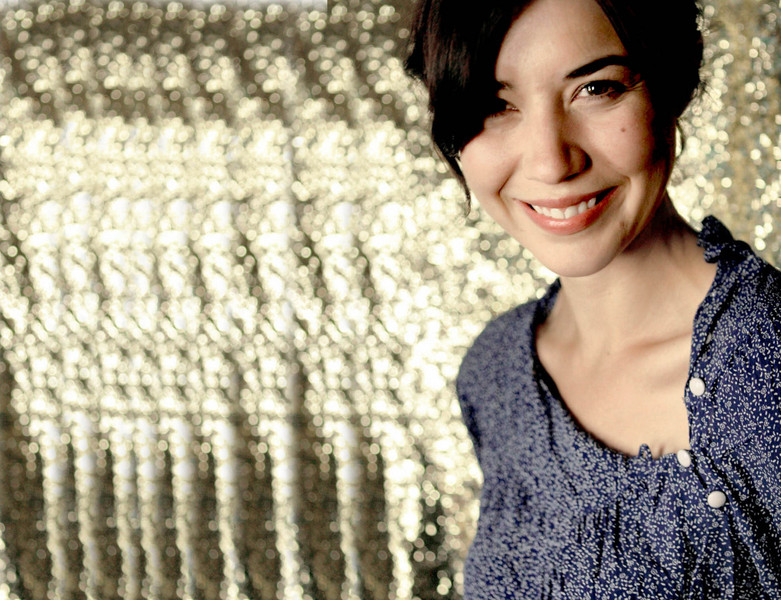 Wingnut Records @ Bello Bar, Portobello

With outlets in Dublin, Galway, Limerick, Waterford and Athlone, Wingnut Records will host a special showcase featuring No Spill Blood, The River Fane, Bouts and Bitch Falcon at Bello Bar, Portobello Harbour. Worth hitting up and then some.

One of the more unique celebrations of Record Store Day on Saturday is Record Store Gay, a pop-up music festival and record shop celebrating diversity and music at Dublin's Outhouse from 12pm to 6pm beforee moving – as pop-up festivals can very easily do – to PantiBat from 6pm. Le Galaxie, Kate's Party, I Heart The Monster Hero, Patrick Kelleher, French Bird, The Late David Turpin, Gar Cox, Sleep Thieves and more. Great line-up and an even better cause: all donations go to the Outhouse LGBT Community Resource Centre. We very much approve.
Cork
The second issue of zine We Play Here serves as a backdrop for this year's Record Store Day in Cork. Having teamed up with Triskel Arts Centre for a whole week of great music, the guys will host The Shaker Hymn, Paddy Hanna and the Great Balloon Race at the TDC from 9pm on Record Store Day. That same evening, Twin Lights, Nativizm and Keep On Jumpin' will play Gulpd. The following day, hangovers and vinyl expenditure guilt hopefully subsided, Croupier, Carried By Waves and the Careers will also perform. A great celebration of Irish music, coinciding with this year's RSD.
MDR Label Night – The Pavilion
Cork-based record label MDR will celebrate its first birthday on Saturday, hosting a great showcase at the Pavilion from 9pm. Performing on the night are Meltybrains? and Band of Clouds. The first fifty people through the door will be gifted with a CD, the tracklisting of which is assembled by the venue itself. Lovely. Free in, too.
Elsewhere in Ireland
Hive Gallery and Studios, Waterford
At 25 Michael Street, Waterford from 12.30pm, the county's dedicated arts space Hive Gallery and Studios will present a full day of music events, a pop-up record store and eight live acts: Mixile, Muc, Ian Dalton, Lunacybot, Oscar, Rainbow Chicks and Tom Dunne. Hands down the place to be throughout Saturday day and night if you live in Waterford.
Wingnut Instore @ Sea Road, Galway
The aforementioned Wingnut will host a "annual feelgood daytime party" at BellBook&Candle music shop from 4pm. Performing on the day is God Knows and mynameisJOhn, "the Lethal Weapon II of hiphop music in Ireland. Two Clare men with a thirst for the ruckus." Although your writer admits to ignorance when it comes to both of these acts, he is absolute sold on that the basis of that blurb segment alone. A thirst for the ruckus. Inspired
Rollercoaster Records, Kilkenny
Wexford dream-pop/folk band Frankenstein Bolts and Kingston will play Rollercoaster Records in Kilkenny. Check out some music from the former via Soundcloud below!