Features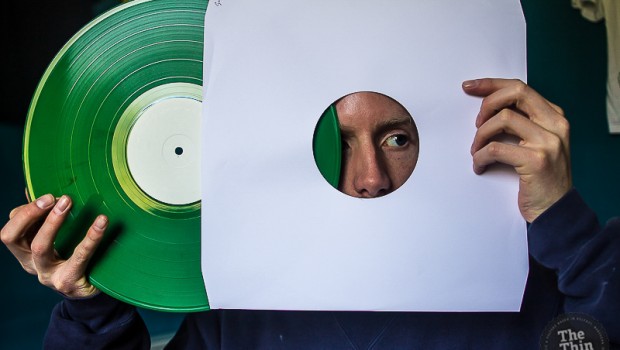 Published on April 23rd, 2014 | by Loreana Rushe
0
Track Record: BeeMickSee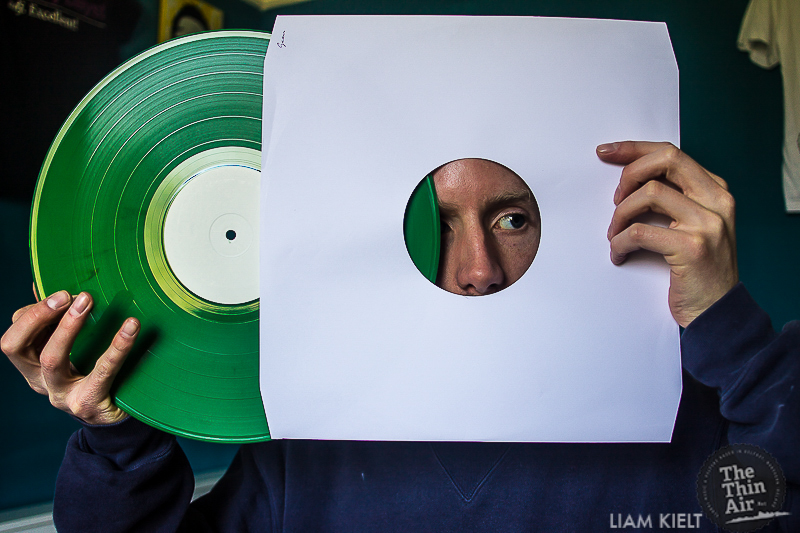 In the latest installment of Track Record – a photo feature looking at the record collections of Irish musicians – Liam Kielt popped by the abode of Oregon-born, Belfast-based rapper Brendan Seamus AKA BeeMickSee. This is the usually point where we mention a few of the acts that are featured but we would prefer to leave it as a surprise on this occasion…
Everclear – Sparkle & Fade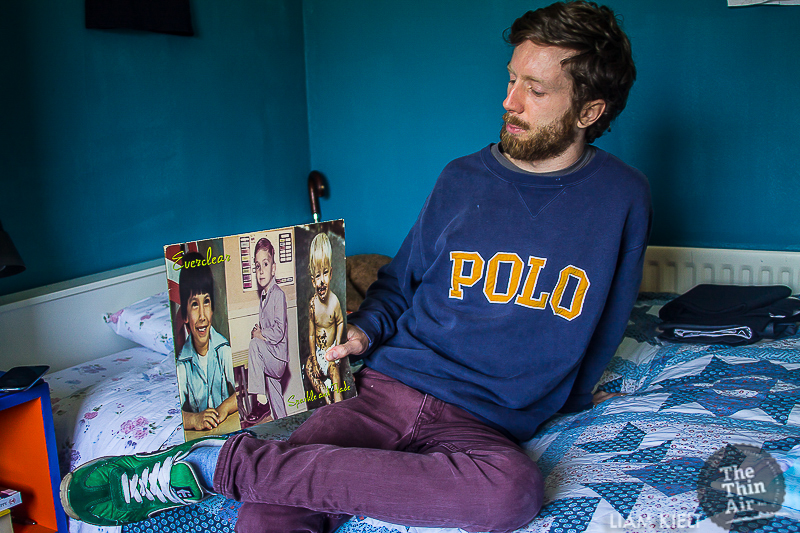 This one here is my favourite album of all time – ever! A babysitter of mine gave it to me on tape cassette when I was eight or night and I listened to it to death. And then I lost it when I moved over here from the States. Then I found it again when I was fifteen, listened to it again then lost it again. Then I bought the CD whenever I went back to Portland on holiday and then I lost that CD. Then I bought that CD again, and I've since given that away. But this is pretty much the coolest thing I've ever been bought by a girl. My ex-girlfriend got this for me for my birthday, the first one of mine we were together. She scoured the internet for it 'cause it's not an easy vinyl to find and I remember saying to her that I hoped she hadn't spent loads on it. It's class. I won't play this anymore because it's a bit old and it's the one I really don't want to lose.

2Pac – Strictly 4 My Niggaz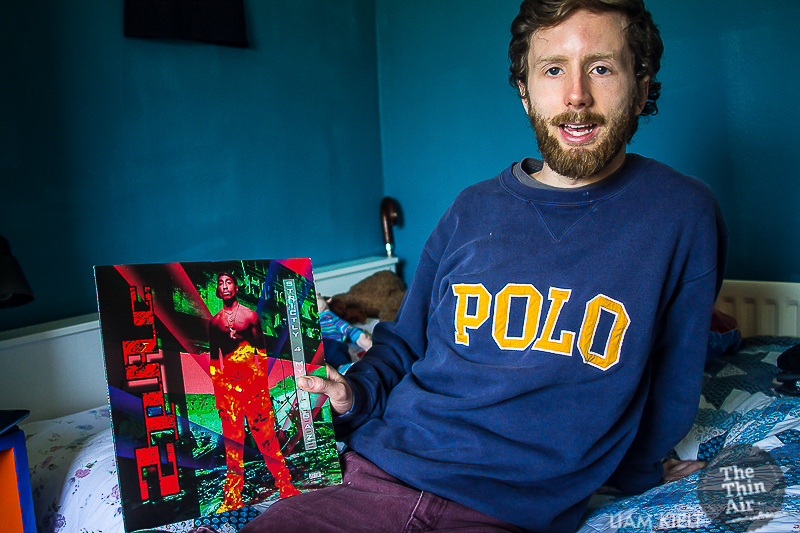 Now this is probably the album that got me back into rap music. I liked rap when I was about five or six 'cause it had bad words and it was cool. My best mate at the time was a couple of years older than me and I looked up to him, he was the one who liked rap music. And then we moved away to a different side of the city in Portland and my new best mate there, who was also a couple of years older, liked grunge and Nirvana and Rage Against The Machine, skateboarding and baggy jeans and all that sort of stuff. So I didn't like rap music anymore.
But whenever I rediscovered rap it was my brother who actually got me into 2Pac. He would listen to it and for the first six months I was like "Why are you listening to this shite? It's fucking awful." But eventually I gave it a chance and realised it was brilliant. It's definitely my favourite 2Pac single album 'cause he released a double album and that's my favourite 2Pac album. It's got Ice Cube and Ice T on one song together as far as I remember – 'Last Wordz'. It's dark, with good social commentary, and it's got some banging beats!

Dolly Parton – Greatest Hits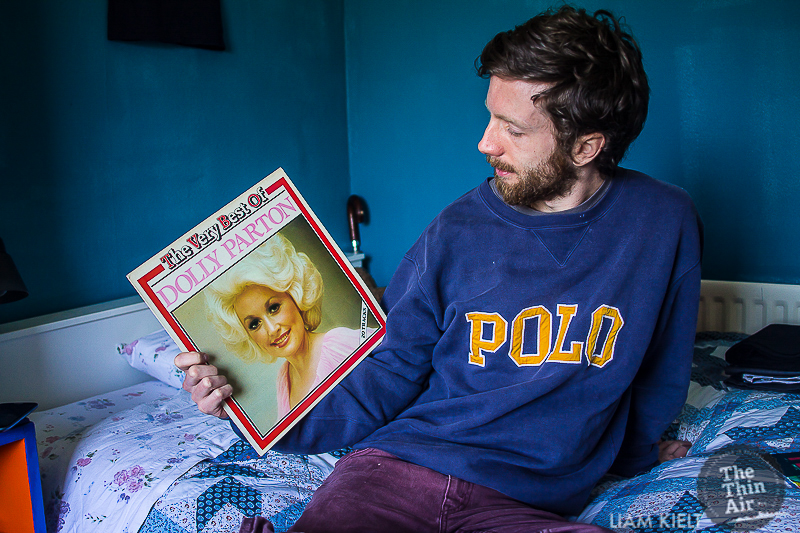 Sometimes whenever I buy records I'll go into charity shops and I'll just buy something 'cause it's cheap and I'll like the cover. Now I like Dolly but I wouldn't say I have a massive affinity towards her but I respect her as being an incredible songwriter. This cover is just brilliant. A lot of the old songs once you get down to them you realise how many of them you actually know. What's good about Dolly Parton is she writes a lot of her songs as well. This would be one that I got because it was cheap and I really liked the cover and I quite like her hits. As much as you view her as this cartoon Barbie-esque character she is such a talented singer, songwriter, performer. 'Jolene' is on here and it's a classic. Tunes, absolute tunes. We're talking about sampling some of her songs for a different project of mine that I can't quite talk about just yet. 

50 Cent – Guess Who's Back?/Get Rich or Die Tryin'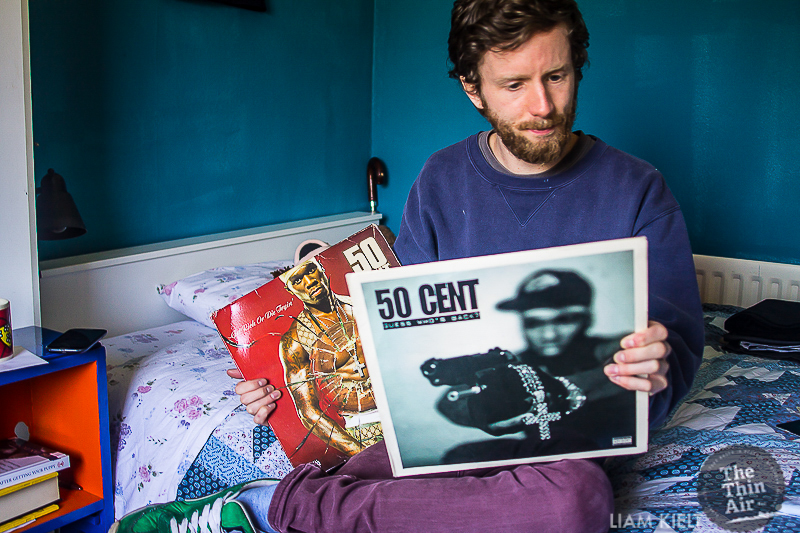 Let's go with an absolute guilty pleasure next. 50 Cent … 100%. I love both of these so this is a joint entry. Guess Who's Back? is, I think, his first official album. It was released just before he "got shot 9 times", or just after. But he wasn't huge. He got Nas on here and him and Nas were beefing after that for whatever reason. But it was the album that broke him. There's actually some really good songwriting on here. A lot of times with gangster rap, in my opinion, you gotta view it in the same way you watch Pulp Fiction or the way you watch Goodfellas. Robert DeNiro is not this evil fucking sociopath in real life but he plays it really well. The same way that 50 Cent does not smoke weed or drink liquor or pop pills or shoot people anymore, maybe he never did, but he's really fucking good at telling stories about it. And with Get Rich… you've got Dr. Dre producing on here, I think Eminem too. There's a song called 'Many Men (Wish Death)' and there's just beat after beat after beat. This is a good blood pumping album.

Career Suicide – Attempted Suicide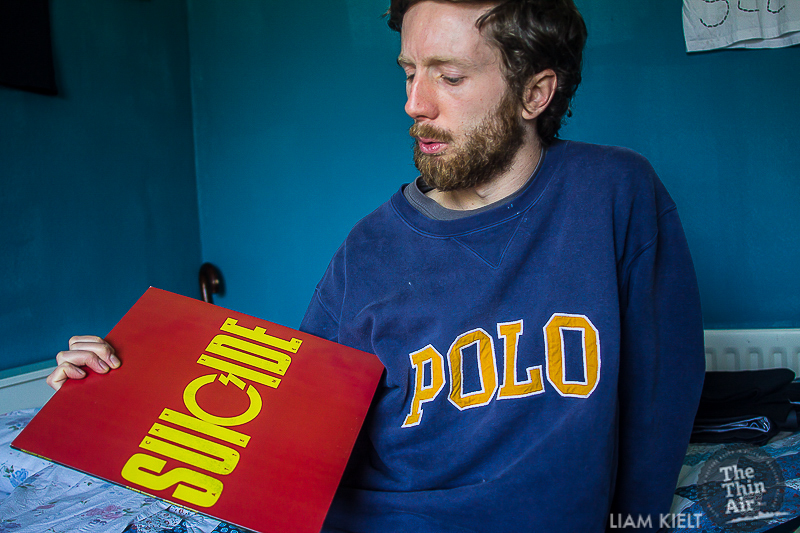 I love this record. I did sound in The Front Page, on and off, for a few years about eight years ago. And I did sound for this band and they played with a load of punk bands. It was a Wednesday night, there wasn't a lot of people there, maybe thirty or forty. They just played these fast Minor Threat style punk songs. I remember asking the promoter afterwards if they had any CDs and he was able to get me a free CD. And I loved it. It's just like twenty-five minutes of these real passionate, aggressive punk rock tunes. I lent the CD out and never got it back. That was my excuse to go out and actually buy the album. The drummer and possibly another member are in Fucked Up, I believe. So that's a surprising record to throw in there but that's the kind of music I started on.

Against Me! – Reinventing Axl Rose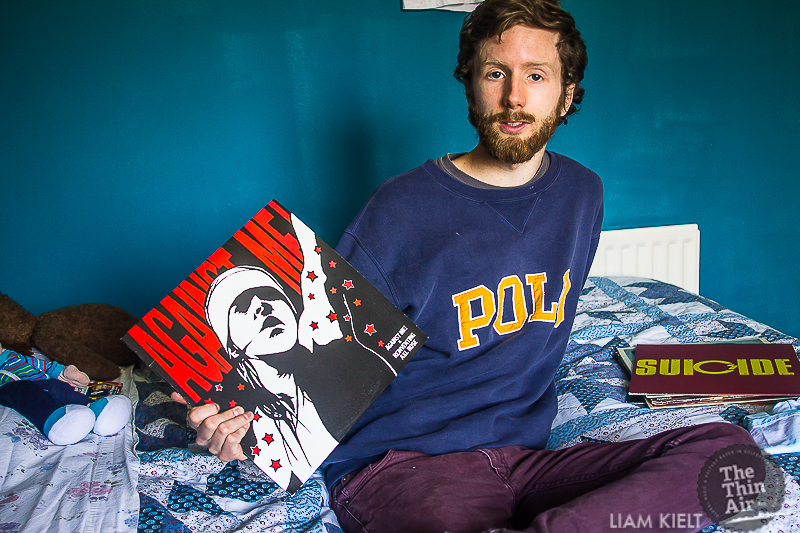 As I get older Against Me! become closer and closer to being my favourite punk band. When I was younger it was Rancid, still is. But as I delve deeper, especially with these guys and their recent history, I've read more into them they mean more to me. I've always loved their earlier albums but now I'm getting more from them. I saw them play in Auntie Annie's around about 2005, 2006. Nobody knew who they were but there was a really good turn out. I actually forgot about them after the gig but then a year or so later someone lent me a CD and I absolutely loved it. They've steadily grown on me over the past seven or eight years. Great, tunes, real passionate, real raw recordings for their early stuff and real slick recordings for their newer stuff but it always sounds good. Good tunes and as I get older that's all I wanna hear – good tunes regardless of genre. I don't care if you can play a guitar really well or do a drum fill that nobody else can do, as long as you can write a song.

Lana Del Rey – Born To Die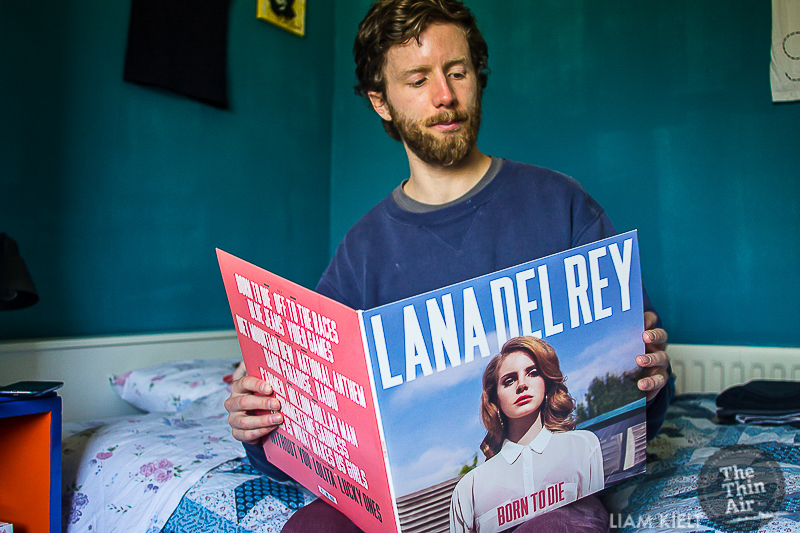 Maybe this is not surprising for me, I don't know. But I absolutely love her stuff. Again, there's a very cinematic feel to her songs, maybe more in the sense that it is fiction, I don't know if it's always real. It's definitely very stylised to be this character but when you read her background she comes from this very wealthy family and it seems like it could all be manufactured. But I love the songs and I love how it's been manufactured. I got into this through an ex-girlfriend. She'd put it on when we came home blocked and the first couple of nights I was asking her "Why the fuck are you listening to this? It's so fucking grim! It's so slow, her talking about a shitty boyfriend and taking loads of cocaine and being down and all". But the more I listened to it the more I realised it was brilliant. It's not just about the music. If you ever watch her videos, they tell these great stories, almost like a short film. It surprises me that I love this album so much. It's got a real sort of old fashioned element to it. It may be manufactured but I think she's doing it differently to all the rest cos there's also this really dark element to it. Great album.

Kendrick Lamar – Good Kid, M.A.A.D City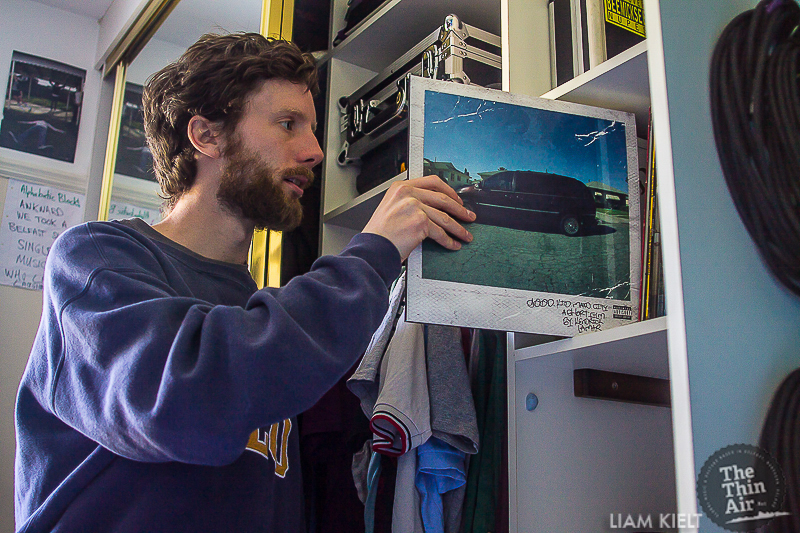 Let's get back to the hip hop – give the audience what they're expecting. See until about a year and a half ago I was listening to things like Comeback Kid and NOFX. I was listening to heavy stuff – maybe not heavy for people who like heavy music, but heavy for me. I would say this guy is at the forefront of modern hip-hop. I stumbled upon him about three years ago and at first I didn't not like it, but I didn't get it. There's a lot of slower tracks and it was just different. But I stuck with him and he's quickly becoming my favourite new rapper. There's Kendrick Lamar, Macklemore, Schoolboy Q. His storytelling is incredible, the beats are brilliant. He's got the Dr. Dre stamp too. He's from Compton and he talks about that gangster-ish life but he never glorifies it, but talks about it in a different way. More of an innocent, human way. He's giving you a snapshot of his youth and neither glorifying nor condemning it, just saying this is what happened, here it is. As clichéd as it sounds, it's really refreshing to listen to him. He comes across as a really honest person. It's a really clever album.

Deer Tick – Negativity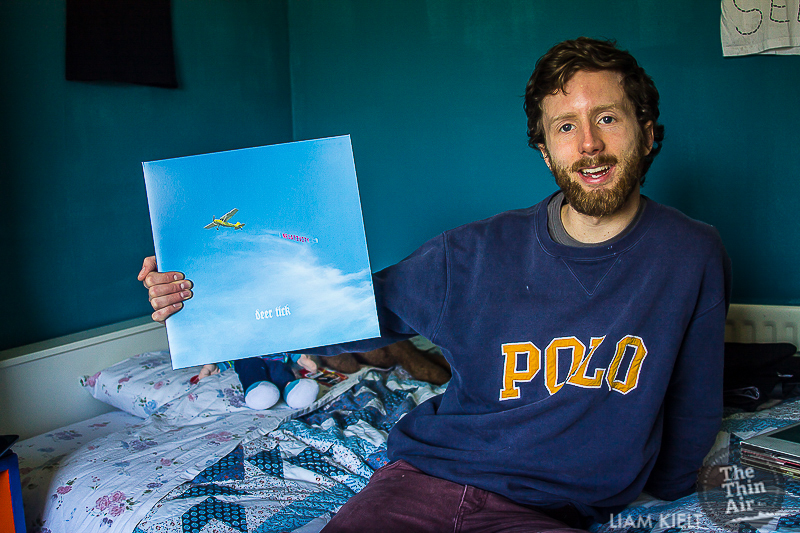 This past year I've only really listened to hip-hop apart from three albums and this is one of them. I drove a band called Great Cynics who were supporting them on their Belfast and Dublin dates. I'd never heard of Deer Tick and just before they went on I was told I wouldn't like them by someone who hadn't properly listened to them either. But the second they came on and this guy started singing I was like "Fuuuck"! You know when you listen to some people singing and you can just hear the pain in their voice?! It was just gritty and raw and he had so much emotion in there. A great singer, a really, really great singer. After the tour I just had to get the record 'cause it's full of great songs. I think he's clean and sober now so a lot of the songs deal with "the past" and "the future". He's married to Vanessa Carlton, remember her? So that was really fun on the tour. Between me and Kev (Jones, Empty Lungs) who was doing merch and playing in the support band, we were all just humming the opening bars to her big hit at him. Obviously not with her around! I got a really sweet snapshot of me, her and the singer from Deer Tick. I can't recommend them enough. The only other bands I listen to at the moment are Manchester Orchestra and the new record from Against Me!

Runnin' Riot – Boots & Ballads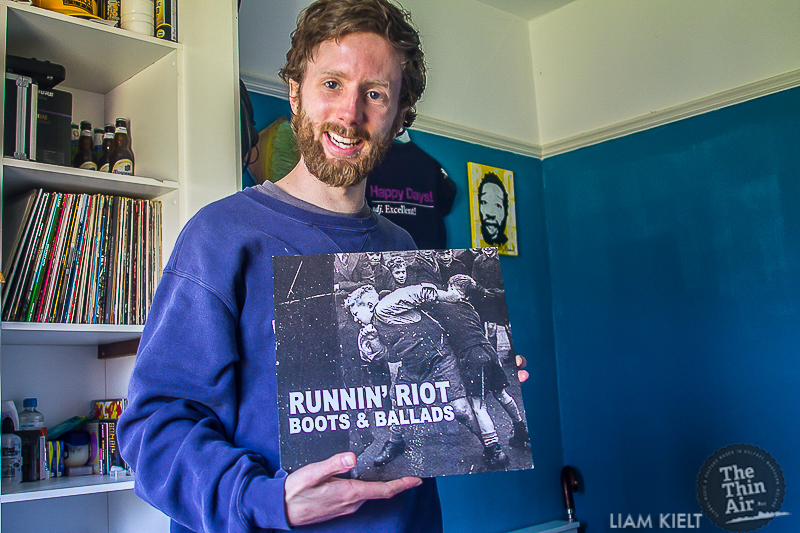 Last one and I have to go local with it. This! My favourite local band chops and changes all the time but I keep coming back to Runnin' Riot. This is my favourite album of theirs. They're just a good old fashioned Oi! punk band. They've been going for about twenty years or so. There are some excellent songs about working class Belfast life and punk rock life. They're really well structured, simple, singalong anthems. There's a really good song about alcoholism called 'Double The Pain'. Anytime I see them and I've had a few drinks in me then I get totally caught up in it. Class tunes and great lads as well.