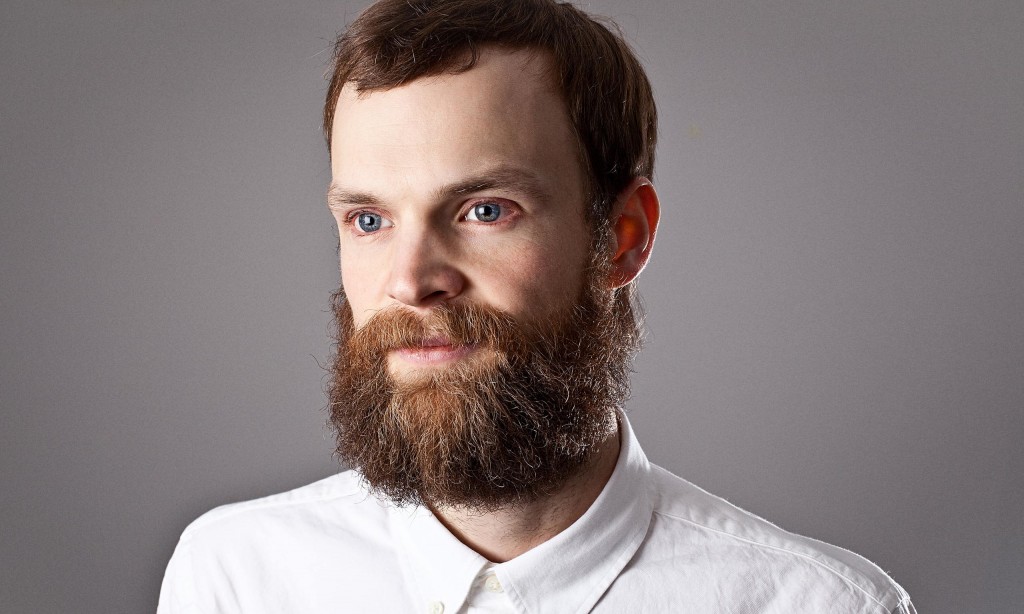 April has certainly been a busy news month – in sports, we had lifetime bans and huge fines for court-side racism, as well as banana throwing (and eating); in entertainment we had Jeremy Clarkson, mostly just being Jeremy Clarkson; in politics we had a series of PR meltdowns for UKIP, many of them revolving around racism as well. Indeed, intolerance and prejudice has been widespread this month. There was no sparing the music world, either, with both Sky Ferreira and Avril Lavigne being branded racists for their respective music videos.
It would be easy to be bogged down by all this negativity in the press (and by Avril Lavigne's recent musical output in general) so avert yourselves from your televisions and your radios and check out our favourite tracks of April 2014 – ten essential recordings that might have passed under your radar, by ten musical acts that, thankfully, haven't yet reached the dizzy heights of stardom and the supposed xenophobia that goes along with it.
Sharon Van Etten – 'Every Time The Sun Comes Up' (Jagjaguwar)
Her second time featuring in Choice Cuts in as many months, the release of this second track from her new record Are We There is just one more reason to get excited for Sharon Van Etten's latest release on the 27th of May. Featuring stark, personal lyrics and her signature spacious guitar-based songwriting, 'Every Time The Sun Comes Up' is an instant favourite and a delightful start to finish.
Ought – 'Habit' (Constellation)
From the shaking in vocalist Tim Beeler's spoken word ramblings, to the minimalist guitar twangs that punctuate the verses, 'Habit' is a highlight of More Than Any Other Day, the debut album from Ought. The influence of punk cornerstones like Minutemen and Fugazi are evident throughout, but all the same the band have a very individual sound – an exciting debut.
Ratking – 'Canal' (HXC Recordings)
Another exciting debut album released this month in the form of Manhattan noise-rap group Ratking. 'Canal', the first cut available prior to its release, is a vicious ode by front man Wiki to his hometown, as the accompanying music video illustrates. Everything about the track is deliberately intimidating, from the impenetrably noisy instrumental to Wiki's biting flow. Considering the shifting trends in hip-hop lately, this is a group to keep a close eye on.


Inventions – 'Peaceable Child' (Temporary Residence)
Now here's an interesting one for fans of post-rock or ambient music. Inventions is a collaboration between members of Explosions In The Sky and Eluvium, and as such the emotional drive behind the track might seem fairly predictable – but in reality, the warmth and beauty found in the shimmering electronics of 'Peaceable Child' are a welcome change of scenery for fans of either group.


EMA – 'Cthulu' (City Slang)
The latest milestone in Erika M Anderson's impressive career, the appropriately named 'Cthulu' begins as a gloomy ballad, sporadically dipping in and out of the ether; by the end it has rocketed into a pulsating, chugging, monstrous thing that wouldn't feel out of place on an early Nine Inch Nails' release. It features as one of the best tracks in her new album The Future's Void – itself one of her finest releases to date.


Orcas – 'Infinite Stillness' (Morr Music)
Orcas' sophomore release is already proving to be an underground favourite, and with ample reason. 'Infinite Stillness', the second track on Yearling, is a fair summation of the record as a whole; there are cinematic qualities to it, a grainy haze that adds atmosphere to the entire track. It rises to moments of grandeur towards the end, and vocalist Thomas Meluch's self-harmonies are unforgettable.
Carla Bozulich – 'Drowned To The Light' (Constellation)
You have never heard a singer-songwriter album quite like Carla Bozulich's Boy. Every track on here feels like it was, at some point, a structured and fleshed out song; what the listener is given, though is an avant-garde masterclass in subdued, unpredictable slowness. 'Drowned To The Light' is a weary, broken-down blues piece replete with haunting strings that feels like the soundtrack to a bad day – in the best way possible.


TOP 3
clipping. – 'Work Work' (Sub Pop)
'Work Work', the lead single coming off of their Sub Pop debut clppng., is a pretty drastic change for the hip-hop trio clipping. – last year's Midcity was comparable to the works of Death Grips, distorted and raging to extremes. This new single is certainly toned down, but is in no way lacking in creativity – the instrumental behind the group's flows was created by recording the sounds of rolling ball bearings and crumpling beer cans. The flows on here are as grimy as ever, and the guest verse from Cocc Pistol Cree is great too. The forthcoming album is looking to be another brave departure into new sonic zones for the group.
Owen Pallett – 'The Riverbed' (Domino Recording Co)
Nominated for an Oscar for Best Original Score for his work on Her, Owen Pallet's latest solo work is as exciting in the lead up to the release of his album In Conflict, due May 13th. Featuring contributions from Brian Eno, his strongest release so far is 'The Riverbed' – a tirelessly driven orchestral piece, jittering staccato from the get-go with Pallett's vocals urgently soaring overhead. The song stands out in his catalogue of work, and the video – featuring both Pallett and his uncle – is a thrilling visual accompaniment to the song.


Todd Terje – Alfonso Muskedunder (Olsen Records)
A prominent figure in Scandinavian music for over ten years, Todd Terje's (pictured) long-overdue debut is finally here, and it seems he was just as aware of his tardiness as the rest of us. It's Album Time is a record free of so many of the pressures typically placed on a dance music debut – its so utterly light-hearted, unpretentious and, on occasion, shamelessly cheesy, and as a result its easy to miss the innumerable details that add flair to each track. From disco to house and from lounge to free jazz, and punctuated in its middle by a slow-burning ballad sang by Bryan Ferry (yep) it's a genuinely brilliant record full of delicious textures and carefree fun. 'Alfonso Muskedunder' is but one of many standout moments on here, but possibly one of the best representations of the sheer eccentricity and energy of what was one of the finest releases of April 2014. Aaron Hamilton