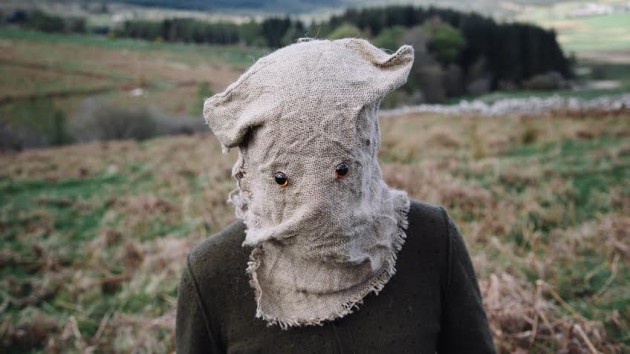 Dublin-based singer-songwriter The Late David Turpin has unveiled the rather cryptic and impenetrable video for his new single, 'Hotel'.
Made in collaboration with photographer/editor Killian Broderick and starring siblings Julie Shanley and Jack Shanley (as well as Turpin and his own brother),  the video was shot on location in the Wicklow mountains and in the atmospheric Bray Head Hotel, which wasrecently used as a location for Neil Jordan's Byzantium.
Partially inspired by esoteric fantasies of the mid-1970s including John Boorman's Zardoz (1974) and Louis Malle's Black Moon (1975), the video features multiple fragmented strands suggesting human sacrifice and transformation.  Pivoting around a movement piece choreographed by Jack Shanley, the video is purposely ambiguous, collapsing the distinction between interior and exterior, and one body and another.
Turpin says, "I really like films and videos that aren't about one specific thing, but that are suggestive of multiple things they might be about.  Rather than telling a story, I wanted our video to suggest many possible stories, both in itself and in relation to the two previous videos taken from the album".
'The Hotel' is out now as a single, backed by a remix from Strands.  Turpin launched it with a pair of shows as part of the International Dublin Gay Theatre Festival.  The shows, which featured a vocal trio as well as guest appearances from Cathy Davey and Martin McCann, received the Hilton Edwards Award for Production at the Festival Awards on May 18.
Having already released two albums under his own name, Turpin – who recently died for "approximately died for 28 seconds" – released his third album, We Belong Dead, in September last year.
Watch the video for 'Hotel' below.