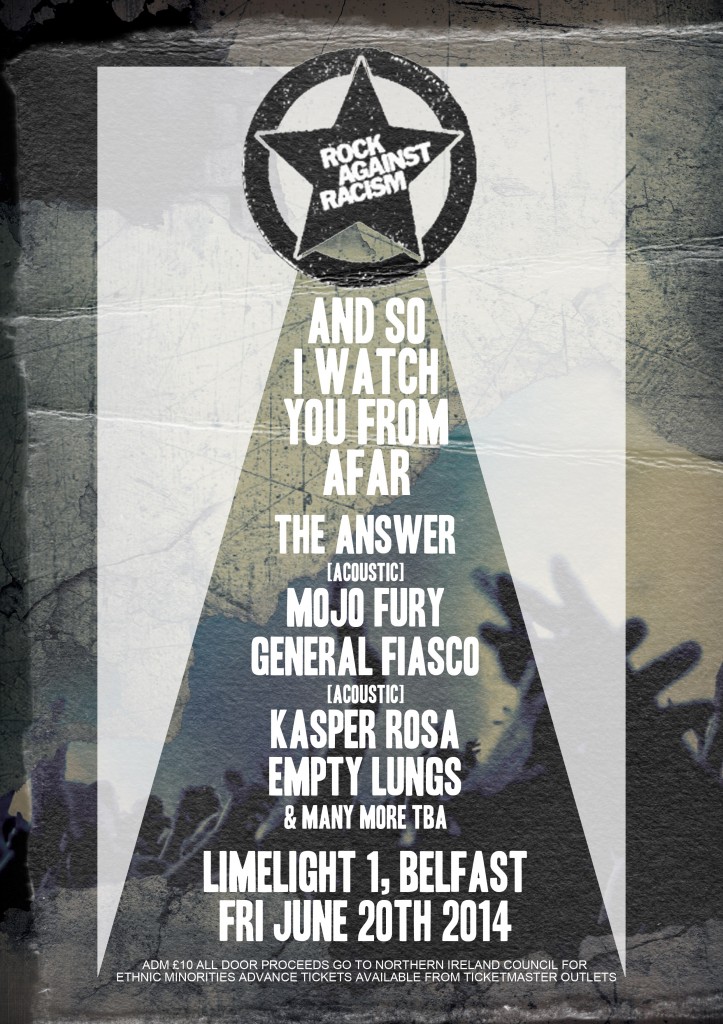 Belfast venue The Limelight have announced a hugely impressive Rock Against Racism line-up for Friday, June 20.
Set to play on the night is the veritable cream of the crop of Northern Irish music: North Coast post rock quartet And So I Watch You From Afar, rockers The Answer (Acoustic), General Fiasco (also acoustic; a rare appearance from a band on hiatus), Lisburn alt-rock masters Mojo Fury, Belfast-based prog-rock band Kasper Rosa, alt-punk four-piece Empty Lungs and more acts yet to be announced.
According to the organisers, the special fundraiser – presented for The Northern Ireland Council for Ethnic Minoriries – owes "to the recent prevalence of racist attitudes, and the marked increase in racist attacks across Northern Ireland. This is a non religious, non partisan event designed to offer support and […] solidarity with those from other cultures living across the country."
Doors are at 7pm, tickets – priced at £10 + booking fee – go on sale on Monday, June 16 from Ticketmaster Outlets.