Live Reviews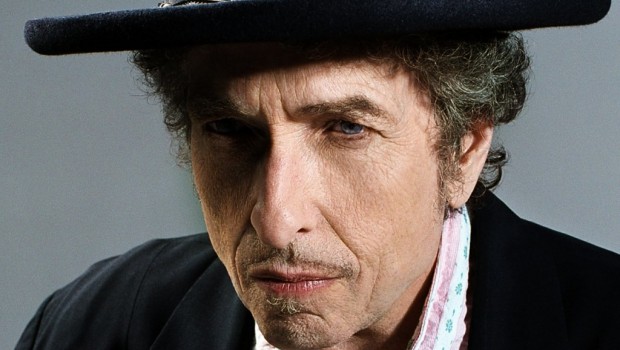 Published on June 19th, 2014 | by Brian Coney
0
Bob Dylan – 02, Dublin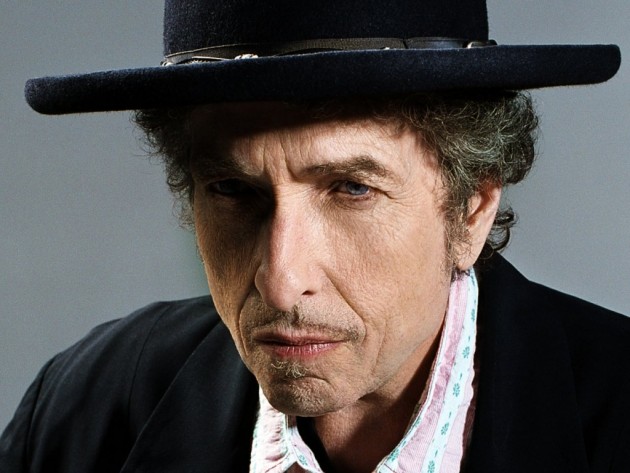 Six decades, thirty five studio albums and several reinventions in, it has long been a certified fact that Bob Dylan – showing few signs of slowing down at seventy-three – has no-one or nothing left to prove. With his critically-acclaimed thirty-fifth album, Tempest, once more stoking the embers of his altogether extraordinary career, a varied legion of hardened fans and sprightly newcomers to the Sacred Word of Dylan converge to Dublin's 02 tonight for a concert that could well be filed under the "Mass" on Ticketmaster. The question remains, however: how many of tonight's mixed audience will leave content having spent top dollar for a show that has little interest in solely entertaining the distant past?
Ask a handful of friends what they think of modern day Dylan and you're all but guaranteed to hear a couple of them say, "His voice, though – all gravelly and completely incoherent. Not for me". Then there's the out-and-out faithful – the resolute aficionados that refuse to bow to this sort of talk, who will invariably counter with, "I can make him out perfectly well. Besides, you can hardly expect a seventy-three year old to sound like he's twenty-three. Dylan's a genius and his voice, like wine itself, only gets better with age." Tonight, this debate – simultaneously hypothetical and recurrent  – drifts in and out of my mind from the moment Dylan and his band step out on stage to the most rapturous and ardent of applause.
Starting on the 'Things Have Changed' – winner of the Academy Award and the Golden Globe Award for Best Original Song in 1999 – Dylan instantly owns the stage, stood centre-stage in front of his mic, suited and hat donned. The song's strutting groove, propelled by the band's hand-in-glove approach, is irresistible.
"People are crazy and times are strange
I'm locked in tight, I'm out of range
I used to care, but things have changed."
And things have indeed changed – as the opener's follow-up, 'She Belongs To Me', illustrates. Taken from Dylan's landmark 1965 album, Bringing It All Back Home, the song is all but unrecognisable fifty years later, its swooning re-imagining a more fleshed-out and well-rounded full-band affair. "She's got everything she needs/She's an artist, she don't look back," Dylan raspily croons, offbeat as you like. The crowd are attentive, every break and turn met with a whoop of applause and encouragement. The band are faultless – rhythms and textures merging masterfully; a stellar platform for Dylan to expel his reformed blues.
Including the joyous Americana of 'Duquesne Whistle' from Tempest, a string of varyingly modern material follows in quick succession, Dylan's voice veering between the utterly impenetrable and wonderfully individual. A few songs in and a couple of things become clear: different songs yield different vocals deliveries from Dylan – some more intelligible than others – and anyone planning an out-and-out Greatest Hits show this evening aren't likely to be blown away. Both are only to be expected, Dylan and his band easing through a gentle, upbeat set of modern-era songs and ultra-loungey adaptations of older material.
With the pace set, the nigh on funky 'Pay In Blood' from Tempest proves an early peak, Dylan, twinkle in his eye, boldly proclaiming lines such as, "Come here, I'll break your lousy head". Immediately after, amidst a flurry of yelps and hollers,  the timeless 'Tangled Up In Blue' unravels from a cloud of chords and cymbals. Stripped-back and brilliantly morphed by the years, each chorus warrants a huge response. Better still, Dylan's harmonica solos, bearing absolutely no trace of age, sound as youthfully potent as ever, each note effortlessly tying a bygone age with the present day. Voices may hoarsen, but soul cannot be contained.
For a man so lauded for his era-spanning, culturally momentous words, tonight – as with every other night on this tour – he isn't exactly one to regale his audience with anecdotes between songs. "Thank you, we will now take an intermission," he says following 'Love Sick' from 1997's superb Time Out Of Mind, these words before the ensuing break proving his only communication with the crowd. Nicely tied in with "My feet are so tired…" from 'Love Sick', the break nonetheless feels slightly inopportune, any momentum gained by this point – not least by 'Tangled Up In Blue' in particular – feels somewhat lost; set aside.
Emerging from a shrouded stage shortly afterwards, Dylan and his band lead into several brilliantly-executed tracks, the former moving from piano stage-right to standing, guitarless, centre-stage. All eyes are on him, each and every hand movement, head bob and stretched leg lapped up – a legend, very much still alive, concocting his magic and majesty to a sea of enthralled onlookers. The incomparably jaunty, banjo-led 'High Water (For Charley Patton)' and 'Simple Twist of Fate', taken from Dylan's classic Blood on the Tracks, follow, the latter track recounting waking up from a dream and realising your soul mate has just slipped through your fingers. It's an extremely chilled out rendering of a classic Dylan number, harmonica solos once more proving a priceless glimpse at an artist that paved the way for innumerable imitators.
Featuring a snarled "I ain't dead yet", the strutting 'Early Roman Kings' is a latter-set highlight, as is 'Spirit On The Water' from Modern Times, an outright peak that sees exceptional individual solos from a piano-sat Dylan and his guitarists. Seventeen tracks played, the band walk off the stage without a word, the stage immersed once more in darkness. They emerge shortly afterwards, deafening applause seguing into a closing one-two of 'All Along The Watchtower' and 'Blowin' In The Wind', a closing, all but inevitable old-time pay-off that rounds up two hours of easy-going tale-telling in the company of the master. Despite the vast majority of the set comprising modern material and the fact he didn't lay a finger on a guitar all night, one leaves with a firm awareness of the fact that true genius comes in many different guises. Brian Coney