Articles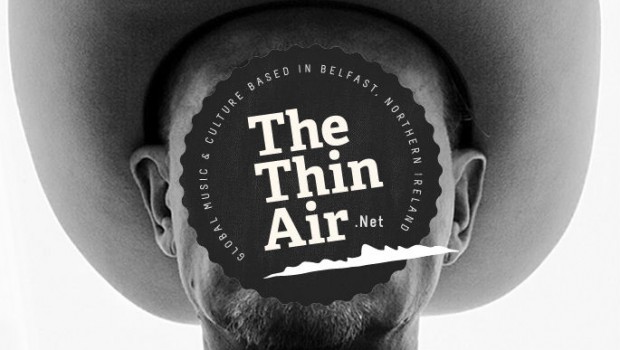 Published on June 10th, 2014 | by Aaron Hamilton
0
Choice Cuts: The Best Tracks of May
In the latest installment of Choice Cuts – a feature looking at the very best tracks released in the month previous – Belfast-based writer and voracious sound enthusiast Aaron Hamilton takes us a on an eight-track, cross-genre journey, culminating in his top three tracks of the month.
Ben Khan – Youth [Blessed Vice]
London producer Ben Khan's recent EP 1992 sees him furthering his warm funk-pop sounds into even catchier and addictive territory with 'Youth'. Thick synth pads and squealing guitars moan underneath a stomping beat that will definitely see an abundance of replays in summer 2014.

Little Big League – 'Year of the Sunhouse' [Tiny Engines]

Tinges of emo shine through the lighthearted indie of Little Big League's latest track, 'Year Of The Sunhouse'. The song will be released on the upcoming split 7″ with Ovlov, and if this song is anything to go on, the band might see more attention this year than they did last year on their criminally underrated debut, These Are Good People.


Ab-Soul – Stigmata ft. Action Bronson & Asaad [Top Dog Entertainment]
The newest release to come from Black Hippy member Ab-Soul, 'Stigmata' could be a release from his forthcoming album, These Days, or a hint of future collaborative projects the likes of which Black Hippy tends to thrive on. Featuring a verse from Action Bronson, SchoolBoy Q's signature 'Yak Yak' and a Nas-inspired instrumental, the track shows Ab-Soul at the top of his game, and his group at the height of their hip-hop dominance.


Beverly – Honey Do [Kanine Records]
The sound of 90's alt rock b-sides clashes against the reverb-drowned vocals and shimmering guitars of more contemporary dream-pop sounds on this new track by Beverly. The Brooklyn-based fuzz duo drop their debut album Careers on July 1 – fans of everything from Smashing Pumpkins to Haim should pencil the date into their calendars.


A Sunny Day In Glasgow – Bye Bye Big Ocean (The End) [Lefse]

'Bye Bye Big Ocean' sees A Sunny Day In Glasgow exploring fuzzier and more aggressive sounds than ever before. The messy new cut from their upcoming fourth album Sea When Absent throws any idea of musical structure or coherence to the wind, instead flowing from one theme to another, buzzing guitars juxtaposing twinkling synths in the most perplexing, and somehow lovely, way.


Top 3
Ghostface Killah & BadBadNotGood – Six Degrees ft. Danny Brown [Lex Records]
A new 10″ single release, 'Six Degrees' is a collaboration between east coast veteran and ex Wu-Tang member Ghostface Killah, the more contemporary verses of goofball sensation Danny Brown, and the fresh jazz instrumentals of hotly tipped Canadian trio BadBadNotGood. A collaboration unlike any other, the track simply rules, BBNG's eerie cop show instrumental mixed perfectly with the quirky verses of both acclaimed wordsmiths. (BBNG's new record is a must-listen as well.)

Sharon Van Etten – Your Love Is Killing Me [Jagjaguwar]
After releasing one of the most crucial singer songwriter-albums of 2012 with Tramp, Sharon Van Etten's impeccable command of the acoustic guitar and the wobbling voice has once again been proven with her new album Are We There. The grandeur of 'Your Love Is Killing Me' is new for her, featuring much more backing than almost any other moment in her back catalogue, with twangs of bluesy guitar riding atop hymnal organs, and above all, Van Etten's ultimately heartfelt and deeply moving vocal performance. Its an honest expression of the rawness of the heartbreak she has explored before, and its more believable than ever.


Swans – She Loves Us! [Young God/ Mute]
Any track from Swans' gargantuan new release To Be Kind could have been the best song released in May, but perhaps none represents their thirteenth album better than 'She Loves Us'. Creeping forward with venomous guitar repetitions and ominous chimes, warm bass tones filling the gaps between sounds, unearthly hybrid sensations of spiritual and sexual ecstasy, and the perfectly visceral experience of hearing the deranged master of all this chaos, Michael Gira (pictured), utterly lose himself in the cacophony he has so single-mindedly birthed. Simultaneously the most human and the most fearsome release of the year thus far, 'She Loves Us' is but seventeen minutes of the madness contained in the two-hour span of To Be Kind.