Articles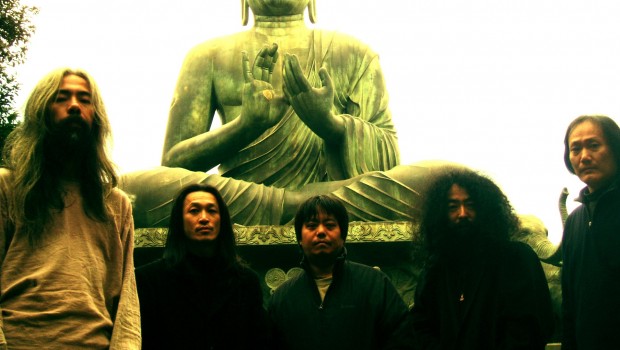 Published on June 6th, 2014 | by Brian Coney
0
Dig Early: Six Months of Psych (Part I of II)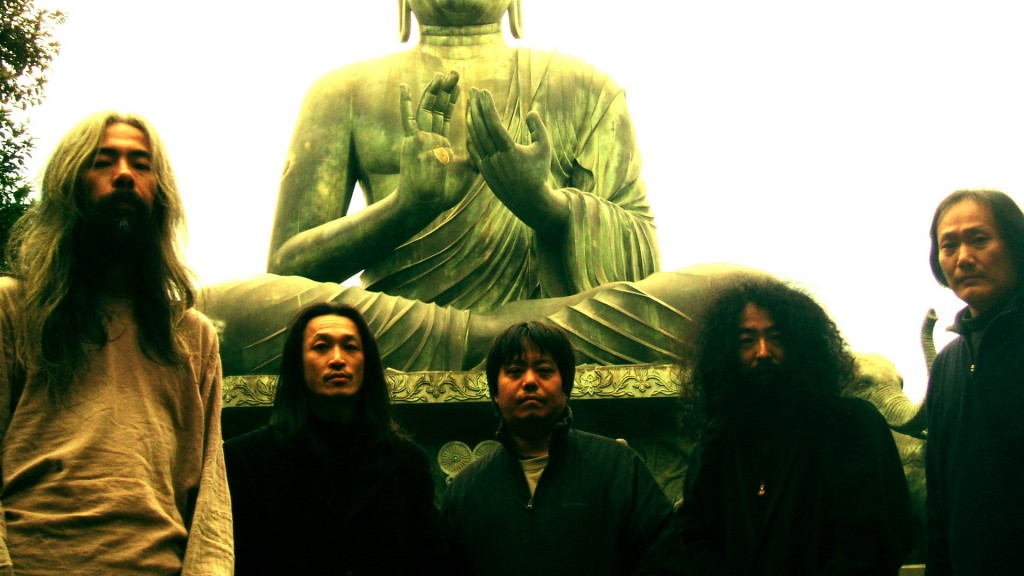 Having seen a real upsurge over the last while, 2013 was a particularly stellar year for psych rock (and all its many manifestations) the world over. With mind-expandingly exceptional albums from the likes of Hookworms, Goat, Destruction Unit and Unknown Mortal Orchestra sating the psych thirst of the more cosmically-inclined amongst us, it might yet pale in comparison to the sheer abundance of first-rate psychedelia that's been released (and is set to be released) in 2014. Here's my picks of the year so far.
Blank Realm – Even The Score [from Grassed Inn]
Two years on from the psych-tinged art-rock of their debut album, Go Easy, Brisbane sibling trio Blank Realm made a valiant return back in January with the breezy and texturally progressive Grassed Inn. Evoking the likes of Spiritualized and Velvet Underground in equal measure, 'Even The Score' is propelled by murky vocals, warped, two-chorded tranquility and an unravelling Motorik pulse.

Acid Mother's Temple & The Melting Paraiso UFO – Astrorgasm From The Inner Space  [From " "]
Featuring their original vocalist, Cotton Casino, Japanese space rock gurus Acid Mother's Temple & The Melting Paraiso UFO (pictured) unleashed the searing Astrorgasm From The Inner Space via Massachusetts independent label Important Records in May. Comprised of four tracks/sides, the double album's twenty-minute title track is a suitably spazzed-out noise odyssey with the waveform-raping potential to permanently unhinge even the most hardened noise/psych-rock aficionado. Want to piss off the neighbours whilst going on a crushingly awesome trip all of your own? Play this. On repeat. For days.

Pure X – Starlight [From Angel]
Easily one of Austin's finest psych-rock outfits, Pure X have went on quite the sonic journey over the last three years. Where their first album proper, Pleasure, proved a masterfully reverb-soaked meditation on burnouts and bummed-out summers spent alone, Angel treads more sanguine and refined territory, singles 'Starlight' and 'Heaven' proving that dazed out – and sweetly stripped-back – psychedelic country is sometimes just what the psych doctor (Roxy Erickson?) ordered. The former is especially exquisite.


The Altered Hours – Dig Early [From Dig Early 7″]
Having spent the last couple of years more than earning their stripes as one of the finest, forward-moving psych bands around (and not merely in Ireland) Cork five-piece The Altered Hours channelled nothing short of sheer rapture on their irrepressible second single, 'Dig Early', in April. Culminating in a nigh on sorcerous crescendo (that must be experienced live to be fully appreciated), the track confines within just a mere six minutes enough galvanic psych majesty than should be humanly achievable. Roll on the debut full-length.

The Brian Jonestown Massacre – What You Isn't [From Revelation]
Thirteen years in, San Francisco's Brian Jonestown Massacre are – for many-a psych rock connoisseur – one of the true leading lights of the genre in the modern age. Having honed their synthesis of folk, blues psych and "no-fucks-given" rock 'n' roll over twelve previous albums, their latest full-length, Revelation, merges tripped-out Krautrock, strutting throwdowns and cunningly carefree country in typically distinctive fashion. Not their greatest studio effort by any means but tracks such as 'Duck and Cover', 'Goodbye (Butterfly)' and 'What You Isn't' see BJM effortlessly re-affirm their (frankly irrefutable) status as masters.

King Gizzard and the Lizard Wizard – Head On/Pill [From Head On/Pill 12″]
Sit with a pen and paper a while, scribble down the greatest band names you've ever heard and chances are you'll come up with some pretty good stuff. Whilst A Tribe Called Quest and The Art of Noise are some personal favourites, nothing – I have finally accepted – quite compares to King Gizzard and the Lizard Wizard. Self-proclaimed "completely fried theremin wielding psychopaths", the Melbourne-based seven-piece released their fourth album, the spectacularly unrestrained Oddments back in March. While it comprehensively kicked ass, ecstatically swaggering around space like a psychotomimetic hobo, the band re-released the sixteen-minute long, labyrinthine psych of 'Head On/Pill' for Record Store Day 2014. Those who missed it first time around cried in the streets; the au fait merely sighed. Probably.

Pink Mountaintops – Ambulance City [From Get Back]
Formed as a means for Steve McBean of Black Mountain to indulge in his more empyrean urges, Pink Mountaintops are a band that – for the most part – comfortably get by on the merits of their own music. Released back in April via Jagjaguwar, their fourth full-length, Get Back, is an expansive soundtrack to being ensnared – often to one's detriment – in the past. Whilst it's far from an immaculate collection of songs, a handful of tracks really hit home. 'Ambulance City' – with its Motorik-driven tip of the hat to Krautrock overlords Neu! – is a highlight. Watch the video below and tell me that isn't Ron Wood on guitar.
(It isn't.)

Tobacco – Streaker [from Ultimate II Massage]
The third album by Black Mother Super Rainbow frontman Tom Fec AKA Tobacco, Ultima II Massage is right up there with the more positively batshit crazy sonic expeditions I've taken this year so far. Comprised of seventeen equally inimitable forays into a neterworld governed by Boards of Canada, early Def Jam records and Gary Numan, Fec's unbending brand of DIY noise is psychedelic at its very core, traversing mutated digitalism, bastardised bubblegum pop and bizarro prog bedlam. Drop acid, dance with a stranger to 'Streaker' and crap your pants. If you're into that kind of thing. Which you are – don't deny it.

The Black Lips – Funny [from Underneath The Rainbow]
In the fifteen years since their formation back in the halcyon days of 1999, Atlanta four-piece Black Lips have been called everything under the sun from peo. Indie rock band, garage rock band, lo-fi garage-rock band – they've come in for one hell of a storm of varyingly exacting nominal accreditation over the years.
The moral of which is: who gives a shit? Me, that's who. They're just a polka band, ok? Cut them some slack.
Now that you're somewhat confused, allow me to guide you to the following slacker-psych gem:

Morgan Delt – Barbarian Kings [from Morgan Delt]
Los Angeles psych-pop maestro Morgan Delt weaved quite the chimeric web on his self-titled debut album, released back in January. Self-produced, the eleven-track release evokes the likes of early Pink Floyd, the Strawberry Alarm Clock and jangle-pop pioneers The Byrds, Delt's radiant, wonderfully wisty musings bearing the ancestral markings of some of psych rock's true greats whilst confidently pushing forth on his own ethereal trajectory. Having originally featured on his 2013 cassette EP, Psychic Death Hole, the excellent 'Barbarian Kings' is a drifting, meditative overture to escapism. Listen and let go below.

Temples – Sun Structures [from Sun Structures]
The sole English act in the first installment of this two-parter, Kettering quartet Temples echoed the open-handed revivalism of Morgan Delt on their debut full-length, Sun Structures. Unashamed students of psych and acid rock greats such as Soft Machine and the Grateful Dead, the band sidetrack any inclination mind-expanding innovation in favour of faithful adherence to what's been done (and done very, very well) before. A cop out? Not necessarily. It's their debut full-length offering, after all. Besides… with tracks such as 'Sun Structures' itself ticking quite a few of the proverbial boxes, we can wait for the jaw-dropping ingenuity.

Check back next week for Part II of II of Dig Early: Six Months of Psych, featuring Holy Wave, Quilt, Thee Oh Sees, Bardo Pond, Woods, Documenta and more.