Features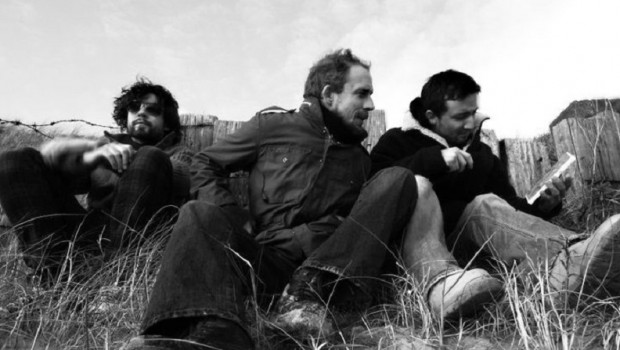 Published on June 26th, 2014 | by Brian Coney
0
Interview: New Secret Weapon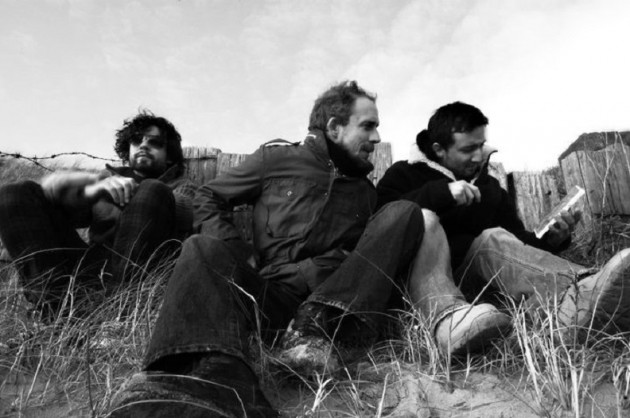 Ahead of playing this year's Sea Sessions in Bundoran at the weekend, we talk to Dublin prog-tinged alt-rock trio New Secret Weapon about their guerrilla-style live shows, breaking free from songwriting conventions and recording their long-awaited self-titled debut album with Solar Bears' Rian Trench.

 Hi guys. You said you formed "in the aftermath of KnockanStockan Festival 2007". What was the catalyst for formation there?
There were many catalysts but the best one was probably the fact that the three of us had never played music together before and we played as if we'd been playing together our whole lives.
Seven years on, you released your long-awaited self-titled debut album back in April. Were the album's ten track written across that period or over the last couple of years?
Most of the tracks are part of a back catalogue of material and there were a few more recently written ones but all in all the tunes we chose were the best representation of were we were at that time.
Where did you record the album and how did you find trying to capture your sound in a studio environment?
We recorded in the meadow in Delgeney, and because we recorded the whole thing live it was just up the the genius of the producer Rian Trench (Solar Bears) and the mixing skills of him and Ivan Jackman to really capture what we do.
You've got quite an idiosyncratic and distinctive sound (although you do remind me a little of a sadly-missed Northern Irish band called LatexSpiderMonkey). Do you attribute that to not wanting to consciously subscribe to a particular angle or perhaps having an extremely broad collective taste?
We all share our kink for the left of centre and with the culmination of our individual broad musical backgrounds it was never going to be bound to the three-chord normality.
Your sound veers between the brilliantly juvenile to the dark and twisting, via proggy tangents and some excellent musicianship. Are there any particular bands that have inspired you collectively strive towards that inimitable quality?
'Absolutely Curtains'! And the odd bit of Zappa.
I've yet to see you guys play live but you're renown for your improvisational, guerrilla style shows, whether you're playing to five people or five hundred. Is it important for you to make an immediate impact, regardless of the set-up and audience size?
Scare the room senseless and the occupants will follow!
You're a band who are very much on the up at the minute. How have you found your fanbase evolving in Dublin and beyond over the last few years?
We've been in the shadows playing the odd garage gig for the past few years but making sure the shows are belters where we can. But I guess holding out for the album so long just gave people a thirst, and now they have it and are sharing it more and more are starting to talk I guess.
Finally, what are your plans for the next few months in terms of promoting and playing the album, as well touring and playing shows?
We plan to do a small enough Irish tour after festival season and then a few choice UK and European dates, but keep and eye on the website for more announcements.
Stream New Secret Weapon's self-titled debut in full here.