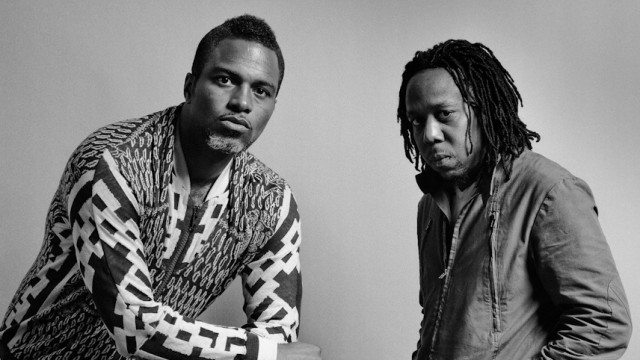 A second single has been revealed from next month's Lese Majesty, the much-anticipated new release from hip-hop experimentalists SHABAZZ PALACES. It's as avant garde and genre-bending as we have come to expect from the Seattle based duo.
It's called '#CAKE,' and follows the previously released single 'They Come In Gold.' The beat slowly pierces through the twitchy instrumental, which is a layered and jazzy affair. Unpredictable, eccentric and undeniably unique, Shabazz Palaces seem on par to match their lauded 2011 debut album Black Up.
Listen to '#CAKE' below. Lese Majesty comes out July 29th on Sub Pop.