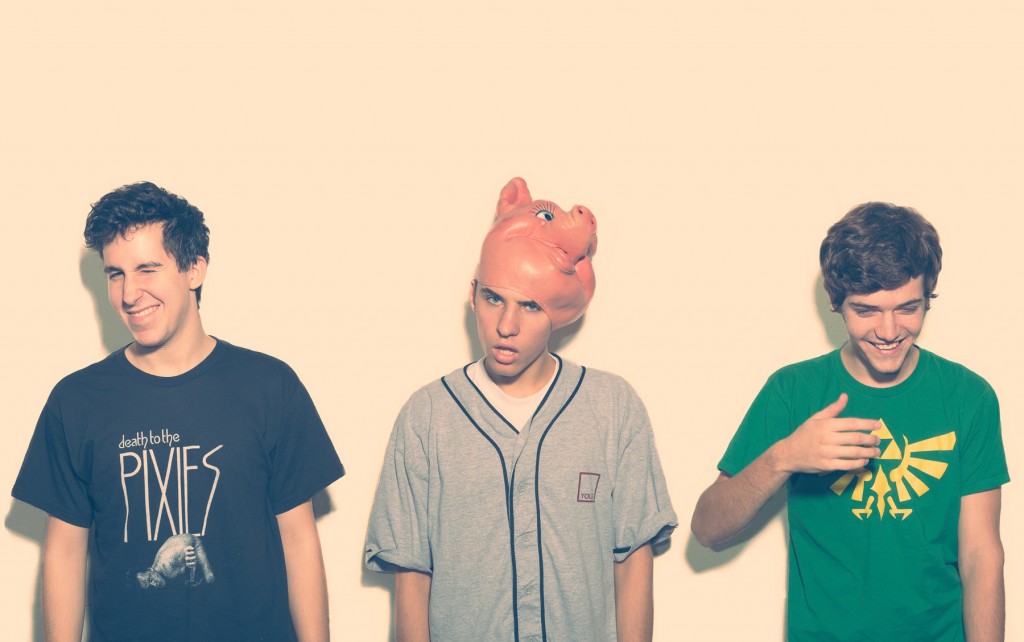 June saw the release of a plethora of hard hitting hip-hop and rainy day jazz music, and perhaps more suitably, a wealth of breezy summer jams to dig your teeth into. Below are ten of the month's best (sifted from a great many more,) culminating in the top three.
J Mascis – Every Morning (Sub Pop)
No one can deny the impact J Mascis had on rock and punk music in the 80s and 90s, and its nice to see the Dinosaur Jr veteran continuing to release great music. His new track 'Every Morning' is a fairly stripped down acoustic affair, though those classic solos of bands since gone still mesmerize, and Mascis still brings out an innate sense of melancholy in his mumbly melodies. The album Tied To A Star comes out August 26th.


Adebisi Shank – Big Unit (Sargent House)
Majestic, triumphant, bombastic – a few words to sum up the first cut from the forthcoming third album from Irish math rock champions Adebisi Shank. 'Big Unit' features the staple musical elements the band has worked so well before, pushing them ever further and somehow becoming even more energetic – expect a starkly original mix of unpredictable guitar lines, anthemic choruses and that signature Adebisi weirdness.
Luluc – Without A Face (Sub Pop)
A gorgeous little acoustic ballad from Luluc provides just the right amount of serenity between all of the louder tracks released this month. 'Without a Face' is a track taken from their upcoming album Passerby, their first to be released outside of their native Australia. The duo provided three tracks to 2011's Way To Blue, a Nick Drake tribute album, alongside the likes of Lisa Hannigan. This latest track is definitely Drake-inspired, and its definitely lovely.


Grimes – Go feat. Blood Diamond (4AD)
Claire Boucher aka Grimes released one of her most intriguing tracks this month – intriguing because it's such a radical departure from the breezy synths of her breakout hit, 2012's Visions, and also because its rare for an artist to do such a u-turn and still sound so heavenly. 'Go' is a gothy trap-meets-dubstep track that melds icy harpsichord with stuccato drum beats and aggressive synths, topped off with Boucher's pristine soprano vocal.
Anamanaguchi – Pop It
Chiptune is likely one of the most niche musical genres around, but one band doing it with repeated success is Anamanaguchi. Their latest track, the suitably-titled 'Pop It', sounds like something Pac Man might listening to on a beach holiday, or as one Soundcloud user accurately commented, like "Sonic the hedgehog meets kawaii." A fair summation of a remarkably addictive summer belter.


Bent Knee – Being Human (self-released)
Bent Knee were one of the month's fondest surprised – their track 'Being Human', a preview of next month's album Shiny Eyed Babies, mashed together beautiful quietness and explosive art rock akin to the fireworks of The Mars Volta. The six-minute track goes from strength to strength as it undergoes several dynamic shifts, all blanketed by gorgeous layered vocals – highly recommended.
Courageous Endeavors – Habits of Entitlement (self-released)
Prototype is the equal-parts accomplished and lighthearted debut album from Minneapolis jazz quartet Courageous Endeavors. Featuring riffing saxophones, soulful keys and double bass, the first track 'Habits of Entitlement' is a thoroughly enjoyable lead into the rest of the release. The song takes a very freeform approach, with every instrument given room to improvise and get your toes tapping. And it will.
Top 3
Busdriver feat. Aesop Rock & Danny Brown – Ego Death (Big Dada)
Three of the most distinct and interesting voices in contemporary hip-hop join forces on this thunderous new track. Their previous victories combined are too numerous to list, so thankfully each of the performers plays to their strengths on 'Ego Death'. Busdriver's stuttering flow and avant-garde lyricism meets the almighty wordplays and witticisms of Aesop Rock, with Danny Brown dropping some abrasive and goofy lines of his own. Following 2012's Beaus$Eros, as well as Aesop Rock's masterpiece Skelethon, Busdriver's forthcoming release Perfect Hair is beyond exciting.


Death Grips – Up My Sleeves (Third Worlds)
Sacramento noise rap trio Death Grips are back this month reminding everyone why they are the most important hip hop group in the world right now. They dropped their glitchiest release yet with niggas on the moon, the first half of a double album entitled the powers that b. The fact that every track consists of distorted, garbled Björk samples is just the cherry on top. The whole release is schizophrenic in its approach, and the track 'Up My Sleeves' sums it up perfectly. Completely tangental rants from MC Ride link together jittering vocal samples with industrial noise and overwhelming volume. Every element is turned up until its starting to clip – Death Grips have done it again.


BadBadNotGood – Confessions (Innovative Leisure)
Fans of the Toronto-based trio BadBadNotGood (pictured) were treated this month to a window into the past – a window into the music of the jazz greats who dominated western culture in the early 20th century. They have a slew of EPs and big name collaborations behind them, and with the release of III, they have really stepped into the forefront. Jazz is a genre that, with the help of groups like BadBadNotGood, will start to infiltrate further into modern music culture; they are purveying complex and foreign sounds, but they are purveying them in a way that is accessible to the uninitiated. Its sultry, smokey and timeless stuff, and the hip-hop influence on their drum sounds gives the record a kind of trip-hop appeal – think Massive Attack's Mezzanine, but with the electronics replaced by saxophone. One of the most original releases of 2014 thus far.