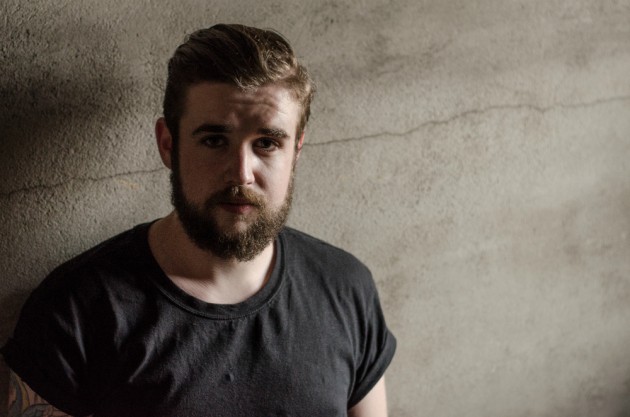 Ahead of his solo performance at the latest Volume Control show at Belfast's Oh Yeah Centre, Rebekah Wilson sits down with the sonically ambidextrous Jamie Neish. Not merely content with drumming in one of Northern Ireland's finest and most promising alt-rock outfits,More Than Conquerors, Neish is also an auspicious unaccompanied artist in his own right – something he happily discusses alongside the rise and restlessness of the aforementioned Belfast band.
Photos by Sam Stronge
Hey Jamie, how's it going?
It's going very well, thanks!
Good stuff! So, for anyone who hasn't heard your music before how would you describe your sound?
It's always easier to describe someone else's music than your own. I think it's loosely country but it tends to be straight-up pop stuff. Because it's singer-songwriter, it's all based around a guitar and a vocal so I guess it's pretty simple. If I was gonna call it anything I'd call it pop-country, it's probably the closest thing.
Who or what influences you to write?
A lot of things. I've being doing music since I was about 12 when I started learning to play guitar and I guess it's everything: things that happen to me personally, things that happen to friends and I think people write music as a way to work things out that are going. Some people talk to their friends, I do that as well, but for a lot of things that's my way to be methodical about it, so I guess it's a process of working out things that are happening to me; there's a lot of stuff about faith and family and stuff like that.
You're known primarily as the drummer for More Than Conquerors, which is a big name in local music, so what made you want to write and perform solo material?
I did it years ago and I played guitar in a band with some of the guys who are in More Than Conquerors, but I did it first when I was about 15 or 16 and it was really bad, really poor quality and then I just stopped it. I think after a few years of drumming in the band and becoming settled in that, I just wanted to play guitar more than anything. I was writing some songs that just wouldn't have fitted in with the band and they naturally became their own thing. Being a musician and having toured with the band for so long, the natural thing to do was to start playing shows with my own music.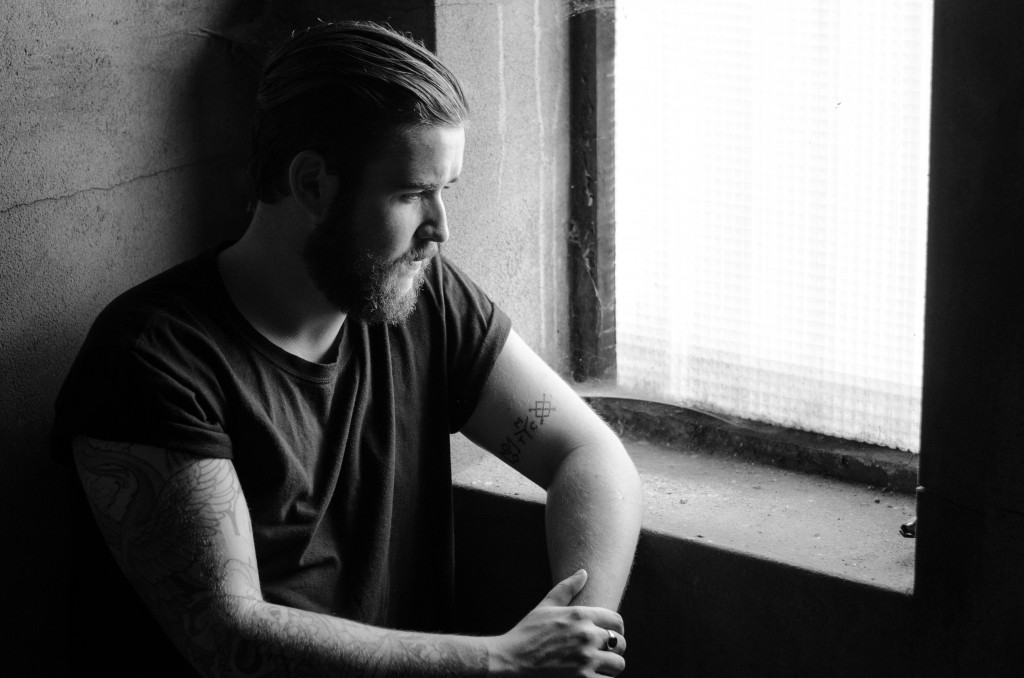 Do you find it difficult to adjust from playing drums in a band with three or four other people to playing guitar as a solo act?
The first few times were really scary. The first couple of shows were in Auntie Annie's and I went up oddly nervous because I was so used to the band and that hadn't fazed me for years but this was on my own, everybody's looking at you and you've no-one else to rely on so it feels kinda vulnerable. But now it's great, it's just two different kinds of pleasures – the band is great to make music with my best friends but this is just you doing your own thing and nobody else is interrupting you.
Do you prefer playing with a band or solo?
They're both so different. The solo thing is more a catharsis but the band is what I've done for a long time and it's so much fun. And I got to travel with the band and see so many places in Europe that I wouldn't otherwise have seen so the band is always the priority beyond anything else and I just love it so much. I've never compared the two but I guess the band has to be the priority so it has to be that.
You released Sons of Blame in 2012. Is More Than Conquerors the main focus or are you planning to record more solo material?
More Than Conquerors is always busy. Over the last four years we've done fourteen tours so we were always doing something and then we were writing the album too. I recorded that wee two-track in a day in a friend's house in Lisburn – they live in a farmhouse with a studio – so I just haven't had any time which is why I haven't recorded anything else. I talked for about a year and a half about recording an album but I just never got round to doing it so hopefully someday I will get time to do stuff but for now it's all pretty quick on the foot with More Than Conquerors and that's the way it's gonna be.
Finally, what's the next adventure for you as a solo artist or as a band member?
We've kept the summer quite quiet because we're writing with More Than Conquerors at the minute for a new album so that's taking up a lot of time but I guess the next real thing I can call an adventure will come around tour time again, around October or November. There's lots of stuff in the pipeline I can't really talk about yet but it's all very exciting and it's all behind the scenes stuff. It's funny because we're not playing a lot but we're probably the busiest we've ever been. So hopefully the next adventure will come around October, November time and there'll be a few things appearing that I can do. Rebekah Wilson