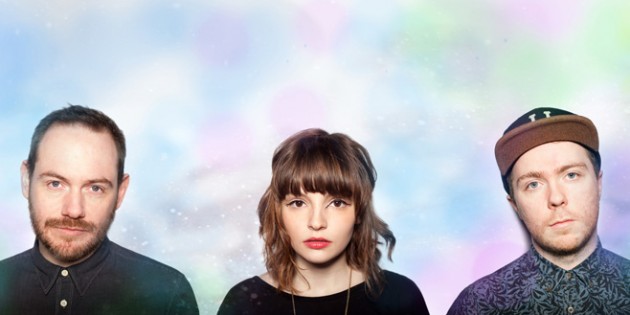 Off to Marlay Park we go again. After a string of big-name acts performing at the venue these past few weeks, it's time for Longitude to cap it all off. This is the second year of the festival, and though the line-up mightn't be as strong as it was last year, there are most certainly a whole host of top acts to catch at this year's festival. Here are a few of our favourites and a Spotify playlist for your pre-festival persual.
Friday
Bombay Bicycle Club
They might be an obvious choice, but Bombay Bicycle Club are really one of the hottest bands in the world right now. With a fourth album which sees the group reinvent their sound once again, the band are at the top of their game. The album might be good on record, but their Irish tour last year proves that it sounds even better in the flesh. These guys will be on the main stage at 6.30 on Friday.
Hudson Taylor
Rich harmonies and melodic guitar work are the ingredients that make Hudson Taylor such a delightful act, and these guys are another band that can put on a great live show. No album yet from the boys, so all the more reason to catch them on the main stage at 4.
Saturday
Eagulls
Ferocious and energetic, the band's debut album has been one of the musical highlights of this year, so they should have no issue transferring that energy into the live setting. They supported Franz Ferdinand recently, and will be gracing the Whelans 25 stage at 4.15
Chrvches
This gorgeous synth-pop band lit up 2013 with their glorious debut album, and are back after a visit in March. Lush synths and sweet vocals are the order of the day here, check them out on the main stage at 6.45.
Hozier:
Wicklow star Hozier is one of the hottest properties in Irish music right now, and will light up Marlay Park with his wonderfully crafted tunes on the main stage at 3.
Sunday
Conor Oberst
The sweet-voiced singer from indie darlings Bright Eyes is known for putting on gentle and beautiful shows and he will be performing on the Whelans 25 stage at 6.45
James Vincent McMorrow
Another delightful singer songwriter that's playing at the festival this weekend is James Vincent McMorrow. The delicate music he will be providing this weekend will take place on the main stage at 7.30.
Go here to check out the full line-up for Longitude 2014.