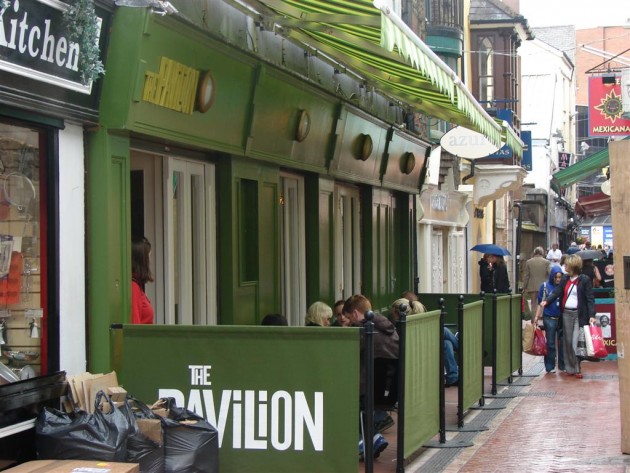 Yesterday morning we woke up to the news of the closure of another Cork venue. The Pavilion, after eight years under current management, suddenly shut its doors, flourishing with a magnanimous thank-you over its social media channels to its regulars and social media followers.
It's sad. A wonderful venue, that supported Cork artists so wholeheartedly over the years, and brought in its share of legendary names over the years, from Stiff Little Fingers to Lee Scratch Perry, has come to an end. A place where magic was made, a swathe of musicians cut their chops, and a regular crew of DJs, promoters and staff kept the place open with sheer willpower for so long. A place where awkward dates were had, mistakes were made, glances were shot across the floor and memories were forged. It was beloved by everyone from young pups to Cork scene legends like resident DJ Stevie G, journo/Ringo gamesmaster Ronan Leonard and countless others.
If this is a familiar narrative, well, sadly, that's the real bum-out. We've lost so many venues in the past few years for so many reasons. There's an outcry, a petition (full disclosure: your writer was responsible for the latter when the Quad shut in 2011), denial, bargaining, acceptance. A whole bunch of people swear they'll support local venues and this will never happen again, and then a year later another place closes. The cycle repeats itself. Other places will open and close, because such is the way of things. Nancy's, The Wolfhound, The Lobby, The Quad and many more were epicentres of music in town at one time or another before winding down, and the Cork scene has survived. The Pavilion has left a lot of love to Cork music and its constituent heads and they did their very best to stay giving that platform. We truly have been so lucky and no-one can ever take away the legacy of everyone that made it who it was.
But let's show our support for the places that remain open, yeah? There are places and spaces available that need all the help they can get. Get to gigs. Extend your hand in friendship to people involved and see what you can do to help get your local scene out there. Start from scratch. Don't be afraid to ask others for help. Support your musical buddies. Support the people who made the Pav what it was in their future endeavours. Failing all that, don't screw your face up when the lad at the door asks for a fiver, alright? That few pence can be the difference between staying in the game and having to stop helping their musical community. It's a bit more worthwhile than that grotty extra pint, isn't it? Mike McGrath Bryan