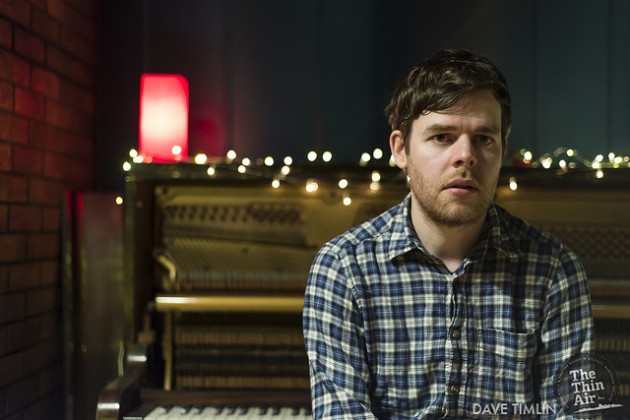 Officially launched on Friday, July 18 at Belfast's Flow Yoga Studio, we're very pleased to present an exclusive first-look at the video for 'Border Blood', the new single by Belfast-based band Arborist.
The lead single from the Mark McCambridge-fronted band's debut album, Home Burial, the track was recorded by Ben McAuley – also a member of the band – at Belfast's Start Together Studios. Several local musicians – including core members McAuley, Richard Hill and James Heaney, as well as the likes of violinist Luke Bannon and trumpeter Linley Hamilton – perform on the song.
The video was shot and edited by Tristan Crowe and Phillip Matier at Belfast's Black Box. According to McCambridge, the track "was the first song from the album to really come together and therefore became the benchmark for the rest of the recording sessions. It's a murky tale of revenge so the video is a nod to this without being too explicit."
Home Burial is set for release later in the year. Purchase 'Border Blood' via iTunes here, watch the video for the track below and check out our Inbound interview with McCambridge – featuring some great photography courtesy of Dave Timlin – here.