Articles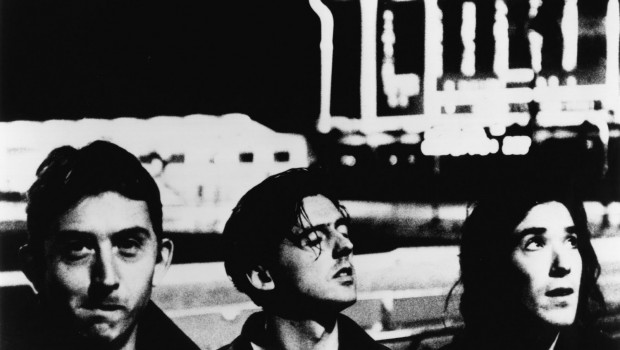 Published on August 14th, 2014 | by Brian Coney
0
A Brief History of Post-Rock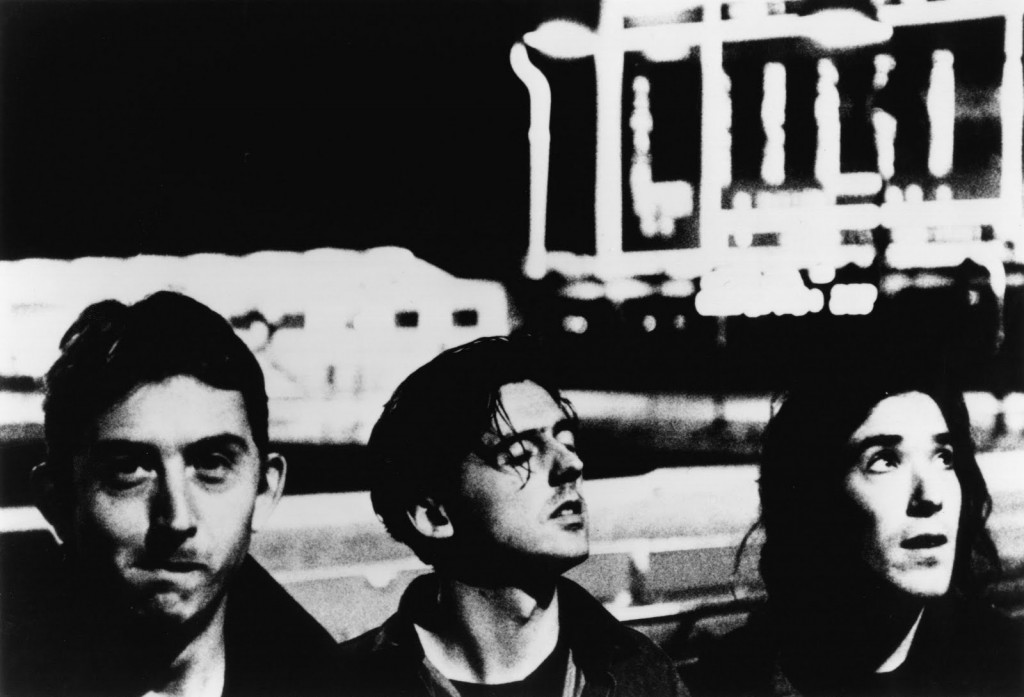 Of the countless genre names that describe modern music, post-rock is probably the vaguest of those widely used. Open to generalisation, uncertainty and blind exaggeration, it has no commonly accepted definition and many acts including Tortoise and Mogwai have distanced themselves from the term. That said, much like postmodernism or the avant-garde, there remains a general consensus about the development and essential traits central to this most ambiguous of labels, currently used to describe the likes of This Will Destroy You, Mono and our very own Adebisi Shank, And So I Watch You From Afar, etc. Brian Coney attempts to trace its history.
Without question, the origins of 'post-rock' as a term are infinitely clearer than its birth as a genre. In a 1994 review of Bark Psychosis's landmark Hex, journo Simon Reynolds first used the term to denote music that inverts rather than subverts rock's classic 'guitar-bass-drums' set-up to conjure distinctly non-rock music. Yet according to Reynolds, using the likes of guitars as "facilitators of timbre and textures" rather than, say, riffs or licks, is more a case of post-rock than it is non-rock. In other words, imagination is often one step ahead of trends and technological advancement.
But wait a minute: surely musicians have been upsetting the status quo like this for decades? In fact, applying Reynolds' own tentative assertion, 'post-rock' should have its origins in the groundbreaking sounds of the otherwise swinging Sixties. And in many ways it does: of the many different strands of experimental rock that have coalesced to define some of the genre's characteristic traits – sparseness, ambience, repetition – post-rock's genealogy appears to descend from Velvet Underground's drone-rock, the playful dissonance of Silver Apples and Red Krayola's deconstructive noise.
How, then, does one get from White Light, White Heat to the delay-heavy instrumental rock of Explosions In The Sky or The Parable of Arable Land (Red Krayola's atonal masterstroke) to Seefeel's Quique? One explanation is the inheritance of influence: artists from the Seventies onwards that eschewed traditional rock structures in favour of unfamiliar rhythms, lyrical stream-of-consciousness and ethereal, overtly non-'rock' textures or soundscapes (the latter term a prime example of hitherto unheard of musical 'intellectualisation').
In other words, whether you look to the pioneering ambient drone of Klaus Schulze, Steve Roach and Brian Eno, the stark minimalism of Philip Glass and Steve Reich or the ad hoc experimentation of Krautrock's Can, Neu! and Faust, the post-rock of the Seventies is inextricably linked, conceptually, to many of the artists latterly placed on a pedestal for the genre. And whilst currently bearing less resemblance musically, the 'rock' of today's (and indeed yesterday's) post-rock is as much indebted to the dub and Krautrock-inflected post-punk of Pere Ubu and Public Image Ltd as it is the sounds of Seventies' more cerebral radicals.
Even so, it was still a whole twelve years on from PiL's game-changing Metal Box for an album to truly spark what is today – rightly or wrongly – considered post-rock. The second album by Louisville, Kentucky four-piece Slint, Spiderland perfected the now ubiquitous start-stop/loud-quiet dynamics of the genre, internalised it and looked to a sparseness deeply reminiscent of latter-day Talk Talk (pictured). Over just six tracks, it is now widely considered to have single-handedly created the experimental and enigmatic aesthetic critical to post-rock in the Nineties and beyond. Such was and remains Spiderland's magnitude.
Significantly, Slint formed from the ashes of a little-known Louisville hardcore punk band, Squirrel Bait – a band comprising not only Slint's Brian McMahan and Britt Walford but also David Grubbs, later of Bastro alongside John McEntire, a band that would eventually mature into avant-garde/post-rock act Gastr Del Sol. Spiderland stood, then, as a midpoint between post-rock's early Louisville stirrings and Chicago's flourishing scene in Tortoise, Isotope 217, Jim O'Rourke, et al.
1991 saw three contrasting revolutions in rock courtesy of Nevermind, Loveless and Spiderland, landmark albums that have a joint stake in the sounds of today but, whilst lacking precise creative precedents, are naturally indebted to Eighties influence. In the latter's case, this honour falls to art-rock masters Talk Talk and their crowning achievements in Spirit Of Eden and Laughing Stock – understated, methodical and thoroughly introverted music that's written all over Spiderland and its British equivalent in Hex.
Speaking of which, in his previously mentioned review of Hex, Simon Reynolds namedropped the likes of Moonshake, Disco Inferno and Pram – quietly revolutionary artists, he claimed, of a modern "lost generation". They were predominantly anonymous, English and sprung from such labels as Too Pure and 4AD. And while these artists were – just like Bark Psychosis and Slint – natural heirs to the quintessential obscurity of Talk Talk's latter-day meditations, it was far from all doom and gloom: colourful, twee and playful sounds both predated and followed post-rock's more reclusive fumblings.
As the impact of the aforesaid records began to take root, the characteristically English, sample-heavy mischief of Disco Inferno's D.I. Go Pop, The Sea and Cake's Stereolab-tinged kraut-pop circa The Fawn and the post-shoegaze drone of Slowdive's Pygmalion epitomised post-rock's innate versatility, i.e. the ability for artists such as these to create sounds, textures and moods completely unlike – yet firmly rooted in – the underground indie and punk scenes of the late Eighties as well as post-rock's darker tomes.
In terms of strictly instrumental artists, the likes of Don Caballero's quirky, technical ruminations, the upbeat, jazz-centric sounds of Pele circa Enemies and one of Montreal-based label Constellation's finest exports, Do Make Say Think and their uniquely anthemic, horn-led soundtracks led the way both as emotional contrasts and natural successors to the relatively claustrophobic efforts of post-rock's early heroes.
Released in 1996, Tortoise's Millions Now Living Will Never Die remains one of the genre's greatest moments. For a band that already featured Chicago legends John McEntire (The Sea and Cake, Bastro, Gastr Del Sol) and Bundy K. Brown (AKA Brokeback), the addition of Slint guitarist David Pajo (AKA Papa M) proved crucial to the ambitious nature of the Thrill Jockey band's masterpiece. Along with the genre-bending TNT and Standards, Millions … effortlessly melded Krautrock, free jazz and warm electronica to define the second installment of post-rock's tacit manifesto in the Nineties. The breathtaking, twenty-minute opener 'Djed' is a natural arrival point from the exploratory, motorik-driven genius of 'Hallogallo' by Neu!
Just as memorably, compare the now ever-present 'soft-loud' dynamic of Mogwai's 'Like Herod' from their 1997 debut Young Team to Spiderland's celebrated closer 'Good Morning, Captain'. Six years after the release of Slint's tour de force, it paid obvious homage to the latter's pioneering approach that reverberates still today not only with post-rock's rowdier efforts but also the reverb-soaked drone of Stars of the Lid, Labradford and Hammock; natural descendants of Velvet Underground's drone rock and Eno's progressive ambient.
Having undergone several periods of transition, then, the evolution of 'post-rock' is undoubtedly a contentious one. Once a silent counterpoint the likes of grunge, it's most often used these days to describe the anthemic overtures of Godspeed You! Black Emperor, Mogwai and – lest we forget – Sigur Rós. So while it's often accused of repetition and stagnation – something it's purported to reject – post-rock evidently continues to represent one of the most influential and multifaceted arcs in experimental music today.
Stream Brian Coney's post-rock playlist below.