Articles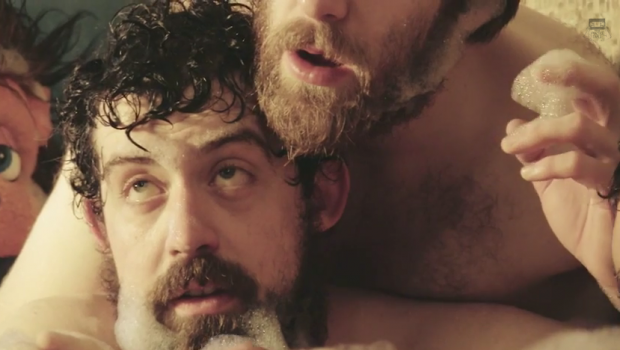 Published on September 10th, 2014 | by Brian Coney
0
Video Premiere: Hands Up Who Wants To Die – Dreft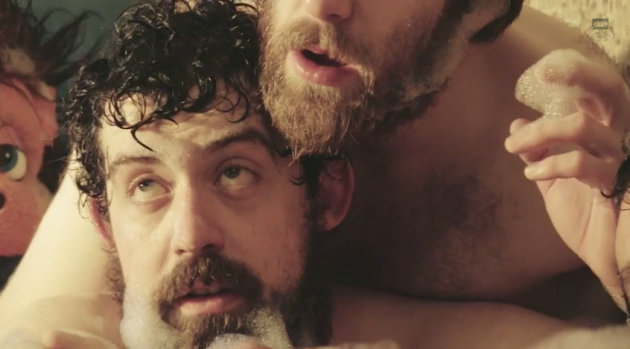 Dublin noise-rock overlords Hands Up Who Wants To Die don't as much beat around the bush as they tear right through it, an implacable beast steadfast in wreaking furious revenge. Over two years on from the release of their pummeling debut album, the brilliantly-titled Buffalo buffalo buffalo Buffalo buffalo, the Barry Lennon-fronted quartet will resurface with its highly-anticipated follow-up, Vega In The Lyre, in just a couple of weeks. First up, though: the video for its merciless lead single, 'Dreft'.
Directed by Sean Zissou and featuring members of the band ensnared in a brilliantly absurd, ever-so-slightly NSFW confrontation with – wait for it – Kriss Akabusi MBE, it is, without a shadow of a doubt, unlike any other music video you're ever likely to see. Mesmerising and masterfully incongruent.
The release of Vega In The Lyre –  produced by John 'Spud' Murphy – on September 25 will be collaborative project that will see several labels across the world ensure it reaches an audience right across the board. It will be released in Ireland via Art for Blind (Mayo via Wahshtuff Records), the States via Learning Curve, in France via GabuRecords, in Luxembourg via Whosbrain and in England via Triplejump.
Go to the Hands Up Who Wants To Die Bandcamp page to pre-order the album and check out the artwork and tracklisting for the album below.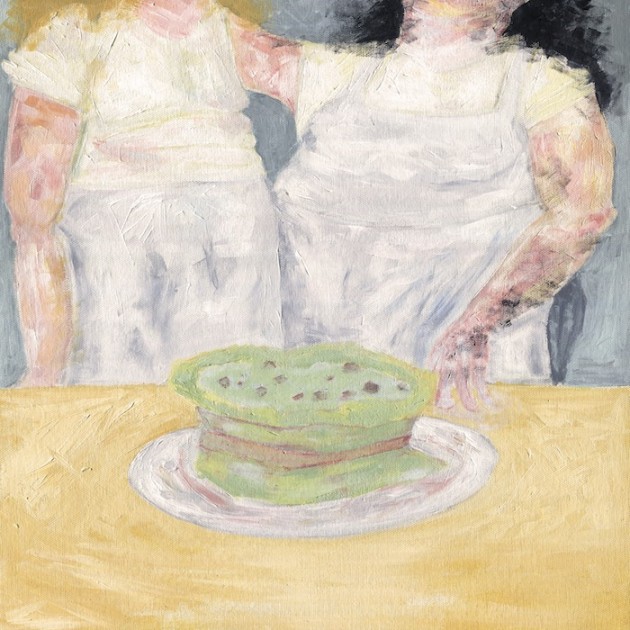 Tracklisting
1. Now Beacon, Now Sea
2. Scoops
3. Burnt Yesterday
4. False Dawn
5. No Big Deal
6. Dreft
7. The Botherhood
8. Beauts Malone
See below for Vega In The Lyre tour dates for Ireland/France and our first look at the video for 'Dreft'.
Ireland
26/09 Cork @ Cork Community Print Shop with Ten Past Seven
27/09 Dublin @ Block T with Katie Kim, Turning Down Sex and DJ David Kelly
29/10 – Waterford @ Red Kettle sessions w/USA Nails
31/10 – Derry @ Small Town America Studios w/USA Nails
France
01/10 – Lannion TBC
02/10 – Lorient TBC
03/10- Rennes w/ Pylone @ Mondo Bizarro – Kfuel 20 year anniversary
04/10 – Orleans TBC
05/10 – PARIS w/ Zeus! and H.O.Z.@ Le Cirque Electrique
06/10 – Metz TBC
07/10 – Nancy TBC
08/10 – Toulouse w/ Pord @ Pauvilions sauvages
09/10 – Montpellier/Beziers/Concots TBC
10/10 – Clermont Ferrand ok @ Raymonds Bar
11/10 – Périgueux w/ Magneto
12/10 – Bordeaux w/Magneto TBC