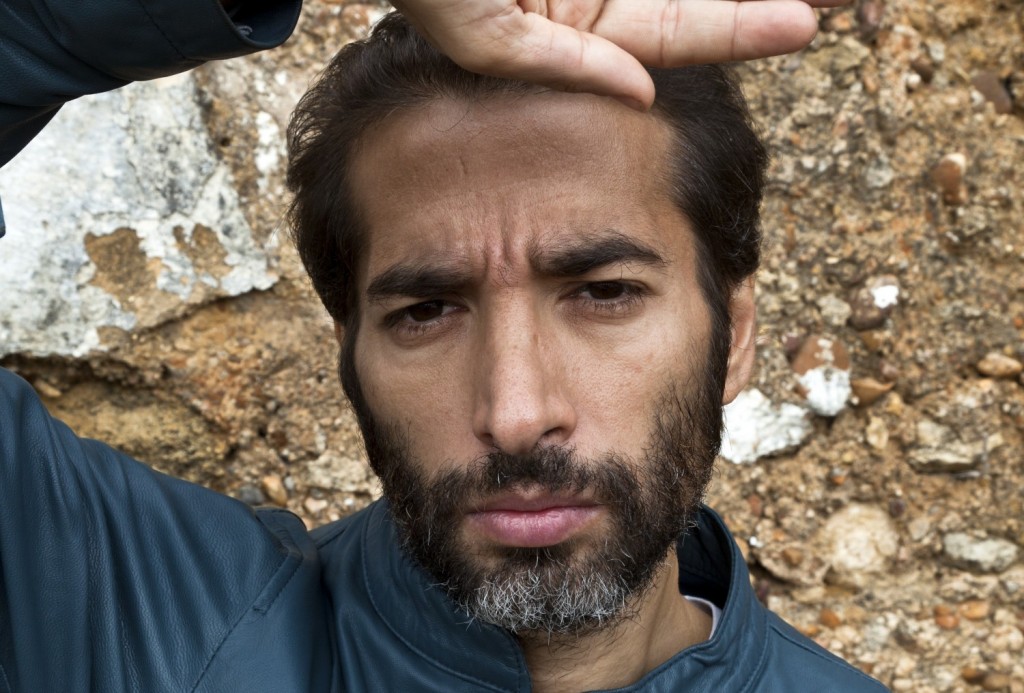 La Edad de Oro (The Golden Age), the title of flamenco dancer Israel Galván's programme suggests an evening of nostalgia. Certainly, there's a human tendency to idiolize the past and this is true also of music. The Golden Age of Jazz is a much used term to refer to the period between the 1920s and 1940s, despite the racial discrimination against black jazz musicians.
Flamenco purists too, point to the times when a singer, guitarist and dancer defined the art form, despite the fact that flamenco in its earliest incarnation was just a singer accompanied by rudimentary rhythm.  Memories can be short and selective.
When the guitar got a foothold in flamenco a new golden age dawned. The typical flamenco triad of singer, vocalist and dancer as presented by Galván, guitarist Alfredo Lagos and singer David Lagos, harkens back to the days before guitarist Paco de Lucía's jazz-flamenco recordings with saxophonist Pedro Irurralde in the 1960s, before de Lucía's introduction of the now ubiquitous cajón from Peru in the 1970s or his adoption of the electric bass.
Galván's trio – minus cajón – is certainly born of the tradition but it's doing what flamenco has always done, that's to say, moving the art form forwards by borrowing from contemporary influences and parallel idioms.
From Galván's first taps, a couple of sweeping arcs carved on the stage with his shoes – as though marking territory – and a few clicks of the fingers, he commands total attention. Alfredo Largo's intervention triggers Galván into a ferocious, board-hammering tap dance punctuated by body percussion and claps; the spectacle is fast, powerful and above all, graceful. A pause is filled with spontaneous applause and a few olésfrom the Spanish in the crowd.
The second piece begins with a single guitar note, which Galván acknowledges with a single tap. The notes that cascade after that are in perfect, tumbling unison, like the locking of horns between tabla and sitar of Indian classical music.
The DNA that links flamenco and classical Indian dance is evident in Galván's finger fans, curling hands and beautifully symmetrical arm movements. Balletic poise is matched by sudden explosive movements – thrusting, pouncing and pirouetting.  At one point, Galván rotates his arms in great slicing arcs, so fast as to momentarily conjure an image of a multi-armed Indian deity.
The artistic direction of Pedro G. Romero plays a significant role, with ever-evolving dynamics ensuring a constantly stimulating visual show. Galván stands motionless on the edge of the stage, his concentration intense. Suddenly, a single thunderous hand-clap explodes the silence and ignites his engine. Another piece begins with Galván standing astride a chair parallel with the two musicians. He spins four times on the spot and lands his right leg on the chair.
Another dance routine–and these are highly choreographed pieces–sees Galván and singer David Lagos perform a fandango stage front, with Galván's dancing heels playing the role of rhythm guitar.  Then, sat on the floor, Galván's palms and knuckles sound the rhythm–cajón-style–to a vibrant bulería. Galván begins one dance sat on a chair, his heels clacking and stamping, but clearly he revels in exploring the length and breadth of the stage.
A few words of praise are due to the simple yet bold lighting of Rubén Camacho, which shakes up the physical space in which Galván performs: a circle of light centre-stage frames a spectacular solo dance; angled, oblong shafts of pale yellow or a square of violet transform not just the physical space but the mood too; a judicious light placement projects Galván's dashing silhouette in large on the curtain backdrop.
Behind the three performers on stage is a significant production team, invisible performers who help frame Galván's art night after night.
The contrast between Galván's gossamer-light ballerina steps and thrusting leaps, between nuanced body language and sweeping gestures, is stark. Nor is his performance without humour; on one occasion he rattles his teeth percussively with his finger-nails.
His personal dance idiom whislt sensual is not overtly macho, like that of another great flamenco dancer, Antonio Fernandez Montoya. Yes, there are matador references–artfully implied–but where Galván seduces is with the fluidity of his corporeal gestures and in an ambiguity that seems to embrace masculine and feminine traits alike.
To allow Galván breathing space, the seventy-five minute show is punctuated by several solo guitar/guitar and vocal duo numbers. Alfredo and David Lagos have collaborated with modern flamenco royalty – Cristina Hoyos, Eva La Yerbabuena, Duquende, Joaquin Grilo and Diego El Cigala – and are worth the price of the ticket alone. David's emotive cante jondo provides the fuel for Alfredo's technical fire. Having performed together for seventeen years there's a deep simpatico between the two.
Naturally, Galván saves his best until last, with a highly-charged dance that incorporates multiple elements; spins, percussion played on his shoe, dramatic poses shattered by lightning-fast movements, and all the while the hypnotic, undulating rhythms of his shoes reverberating on wooden board.
The trio takes its bows to a standing ovation and files off stage. The applause dies just as fast, the crowd in its lethargy almost conspiring to dash an encore. Do Belfast audiences see this sort of stuff every day?  The three musicians, thankfully, are quick to return and in a lovely role-swapping finale Galván sings, David Lagos plays guitar and Alfredo – with mighty shoes to fill – dances.
In an article that appeared in JazzTimes in 2004, Felix Contreras wrote: "Most flamenco fans can trace the music's history to either Before Paco or After Paco, such is Paco de Lucía's influence on the music. On his newest CD, Cositas Buenas (Blue Thumb), he once again pushes the music forward by looking to the past." The same could be said of dancer Israel Galván.
If there's an underlying message in this unforgettable show it's that every age is a golden age for those who live it and Galván's golden age is here and now. Ian Patterson