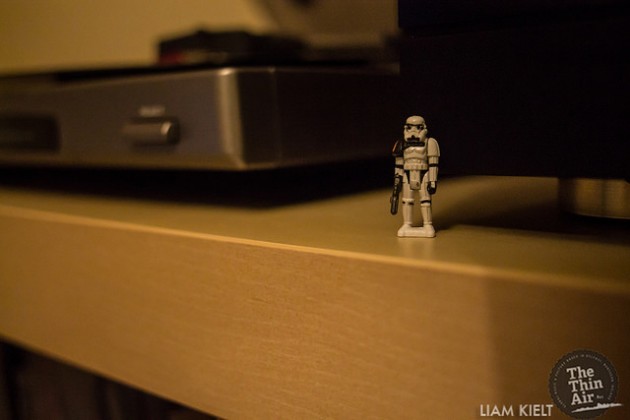 Let's face it – who doesn't like to brag about their record collection? In this, the latest installment of Track Record, the toweringly tasteful Michael Smyth, ex-Comply or Die commander-in-riff and current THVS frontman/Tusks sticksman, takes Liam Kielt – and you, our ever-informed readership – on an illustrious ramble through his sweet record collection.
Nirvana – Smells Like Teen Spirit 7"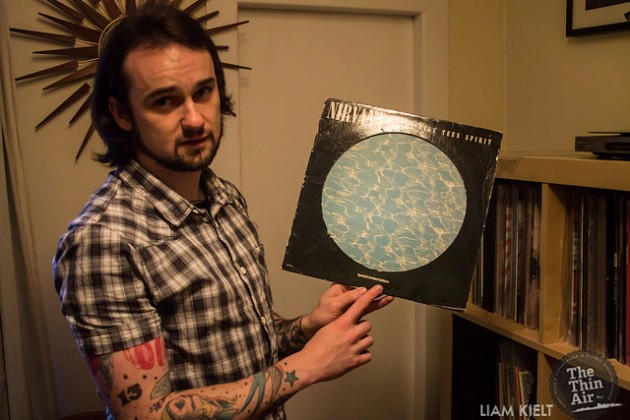 First one, a classic! I know it's a single but this is the first record I ever bought. I got this in Hector's House – I really miss that place. When I first got into music, properly, my friend gave me a copy of Bleach and I was hooked. The first CD I got was Nevermind and from there I started getting into vinyl. I've got a ton of Nirvana on vinyl. I've got a couple of different versions of Bleach. And Grohl is the reason I play drums.


High On Fire – Blessed Black Wings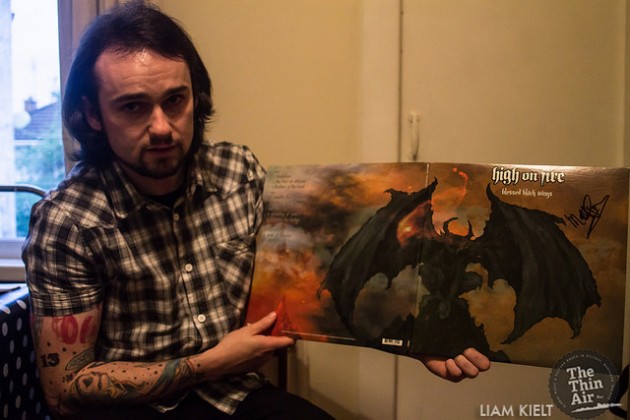 This is signed by Matt Pike. I went over to see them last February in King Tut's Wah Wah Hut in Glasgow, and after the show we went into the bar and I bought this and another album. The only bag they had was a bin bag so I go up to Matt Pike with my bin bag full of vinyl for him to sign. So he signed this album and went to turn away and I was like, "Dude, I am so not done with you yet!". I told him how I bought his pick-ups and put them in my guitar, so we talked about pick-ups and I just thought the whole thing was fucked up. But he was such a cool guy – really down to earth.
The Icarus Line – Mono (Test Pressing)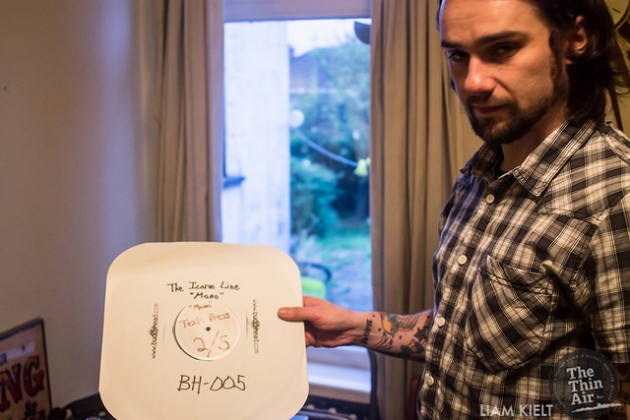 I have  three or four different versions of this record. This is a test pressing, there are only five in the world and I have number two. I paid £140 for this, and I bought it off Aaron North himself. He was selling off stuff to pay for his drug habit or a van or something. I don't play it that often cos it is so rare. Even the clear vinyl tour edition I have is pretty rare, there were only one hundred of these ever pressed. I met Aaron North in London when he played with his other band, Jubilee. I got him to sign some stuff but the pen wouldn't work so I said "It looks like a retard signed this", just joking then I realised I just called Aaron North a retard! Haha! But he just didn't fucking care – he hardly spoke at all. And he's fucking tiny!


The Murder City Devils – R.I.P.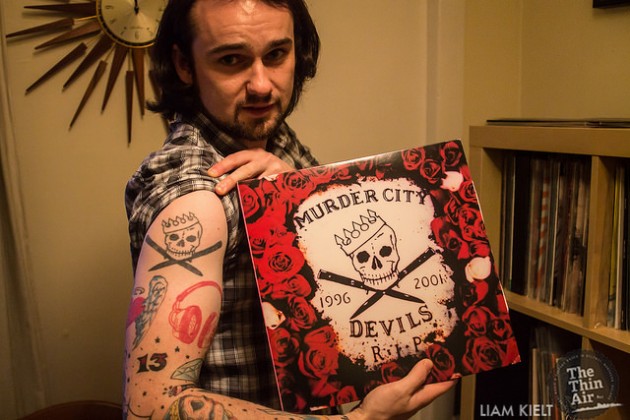 I saw these guys supporting At The Drive-In in The Empire in 2000. I was fourteen at the time and I think the only reason I got in was cos my girlfriend at the time was hot! She's in fucking Hollyoaks now. That's weird! But The Murder City Devils were amazing that night. Dann Gallucci was all over the place, but they just killed! Then when I was about 17 or 18 I really started getting into them. This was the first album I properly sat down and listened to and I ended up working backwards with their albums, and they're all good but this! They're all drunk and they don't give a shit – it's their last show. Immense.


Deacon Blue – Our Town: The Greatest Hits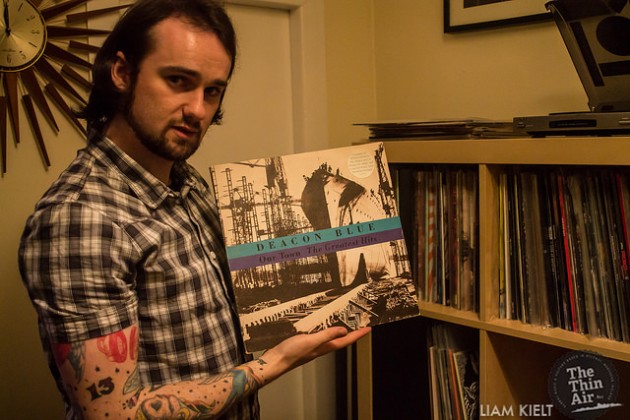 This is my wild card. It's a greatest hits but it is great. This is my dad's music to me. He used to go to art college and someone let him hear Deacon Blue and he loved it. Then right around the time I started playing drums he let me listen to these guys. My wife hates them, and it is just dad's music but I just love it! The snare drum is so processed – gated to fuck – but it just sounds so good. I remember I was really badly hungover one time and I put them on and through Deacon Blue my hangover went away. They're like magic.


Mastodon – Leviathan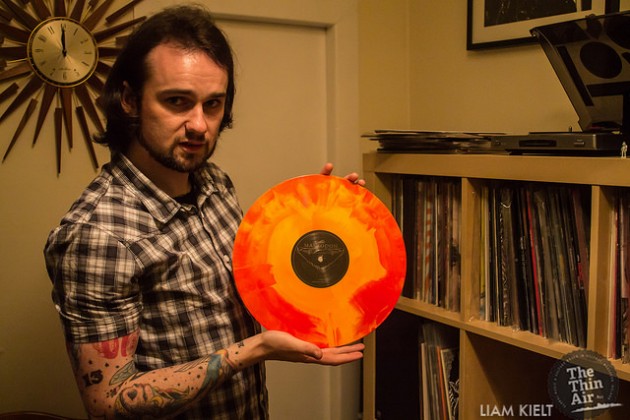 I'm going redeem myself here with one of my all time favourite bands. This is limited edition again – only five-hundred in this colour. It's a re-press and on the vinyl the track listing is different which really throws you off after listening to it on CD or MP3 or whatever. I've seen them four times now and they're always amazing. I saw them last time in Dublin and Gary, who plays guitar in TUSKS, put out the support band's vinyl. And afterwards they asked him if he wanted to come hang out with them and Mastodon and he said no. I was so fucking annoyed at him. I could have been wrote off in Dublin with Mastodon. They're so good live, especially in a small room. I can't wait to see them again in November.


Sound City – Real To Reel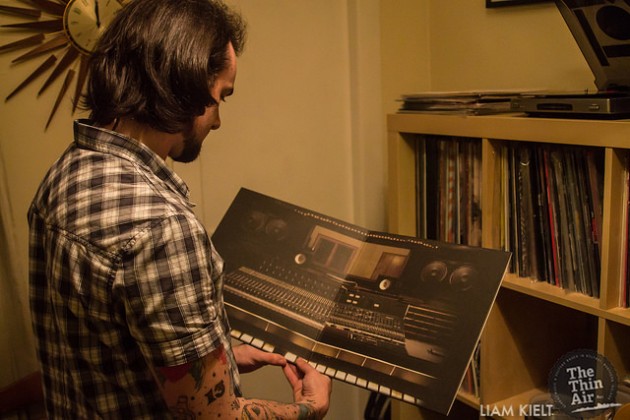 People gave Dave Grohl a lot of shit for this, for no real reason I think. Even the DVD got a lotta shit. In terms of this album and the people he brought together, and even buying the board, keeping it in circulation, it was a major feat. And really cool. Everything about this album sounds great. I get tingles all over my brain and down my spine listening to this. I don't know if other people get that listening to music, but I really hope they do. There are so many different things going on on this album, and it's all just unreal.


Probot – Probot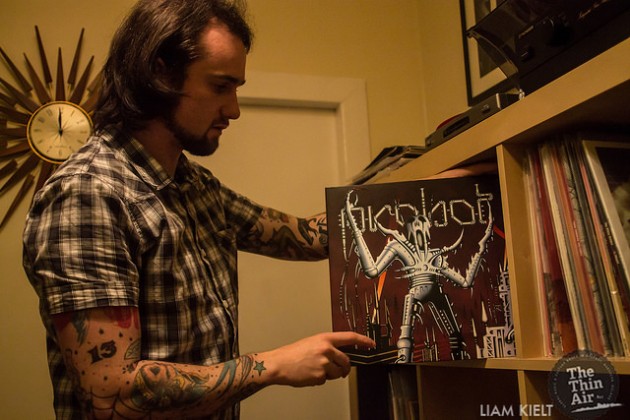 All roads lead to Grohl! It's on red vinyl and you can also get it on black or a red/black. But apparently that's because they didn't flush the tubes properly when changing over the colours. This album just has the best snare sound ever. It's huge. It's such a great package too, the artwork is embossed, a proper old school metal album cover. How can you not love this album? Lemmy, Wino from St. Vitus, Eric Wagner from Trouble, Max Cavalera. Such a line-up!


MC5 – Kick Out The Jams
This is one of the best albums of all time. It's their debut album and it's a live album recorded over a couple of nights. The first time I heard them I just didn't get it, people were saying how heavy they were but coming from listening to Fear Factory I just wasn't buying it. But now I love this album. You feel like you're sweating listening to it, like you're there. The executives at Elektra were offended by the infamous opening line to the title track so they replaced it with "Kick out the jams brothers and sisters". Which sucks! It's a weird album, very punky, but then it goes bluesy, or psychedelic. It's brilliant.


Comply Or Die – Northless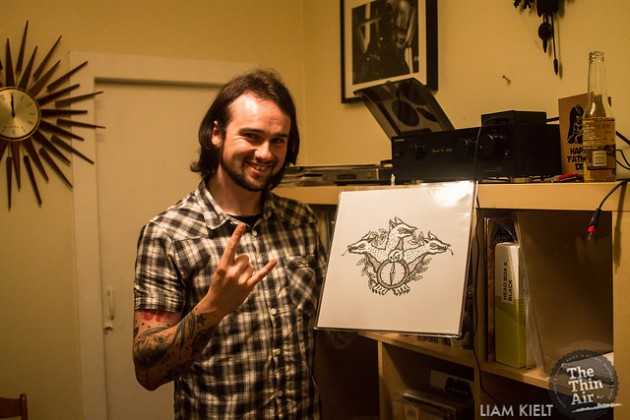 Last one. And I am gonna be an egotistical asshole and pick my old band's record. I was looking through some other Track Record pieces and realised nobody had picked one of their own yet so I thought I would. There are only three of these -only the band has them. We broke up post-recording of this and things got a bit messy and stupid as usually happens. But I am so pleased that we decided to go ahead and record, and given my infatuation with vinyl I am so proud to have something of my own on vinyl, even if it isn't released to the world. Clare Miskimmin (Girls Names/Cruising) did the artwork for it and it's amazing. This was the first band I ever played guitar in, and it's cool to hear how it all progressed. Somebody wanted to put out half the record as a split with Nomadic Rituals but we said no. I am all for splits but we put a lot of effort into arranging the songs on the record and it works as a whole – we couldn't split it up.