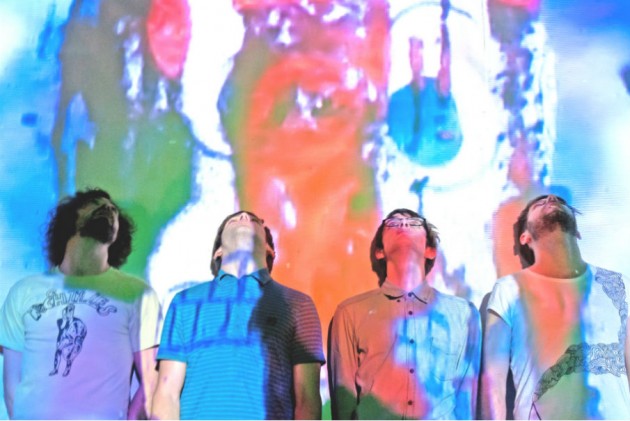 Having released their long-awaited (not to mention, altogether stellar) debut album, Wired, back in February, Belfast-based electro-rock band Ed Zealous have announced they're to split.
With a final farewell gig – hosted by yours truly – set for Belfast's Voodoo on February 7, the band said in a statement:
"To our Fans, Friends & Family as Ed Zealous, we have made the incredibly difficult decision to call it a day as a band.
What an unbelievable adventure it has been. What started life as a little drunken banter has taken us to playing the Odyssey with Snow Patrol, to Glastonbury, America, across the globe and back to Belfast to create our first album. It's a humble achievement compared even to some of our friends but we've been given enough incredible experiences to be able to say in the end, "We did it!" We met some childhood heroes and discovered lots of new ones along the way, many of whom we are fortunate enough to call friends today. We shared the stage with some of our all time favorite bands. We worked with and learned from some unbelievably talented people; musicians, DJs, presenters, producers, sound men, promoters, bookers, publishers, labels, managers, tour managers… all of whom helped write the story and guide us in what we are proud to call our art. We lucked out really.
We started the band as friends and we walk away as brothers, with an overwhelming sense of gratitude, for the love and the memories, the helping hands, the parties, and especially for the belief and the inspiration. It really has been one hell of a a trip. To all who came to our shows, bought the songs, wrote the reviews, our deepest thanks for listening.
We play our last show ever on 7th February at Voodoo Belfast, celebrating the time we've had as a band, hopefully with you good people joining us. It will be our last chance to play the songs we've written over the years and your last chance to see them live."
The show will also feature a very tidy support bill in the form of Wonder Villains, Meb Jon Sol, A Bad Cavalier and DJ Niall Kennedy (who is also, in fact A Bad Cavalier – just so we're clear, you know?)
Buy Wired via iTunes here and watch the video for 'Medicines' below. Godspeed, guys.