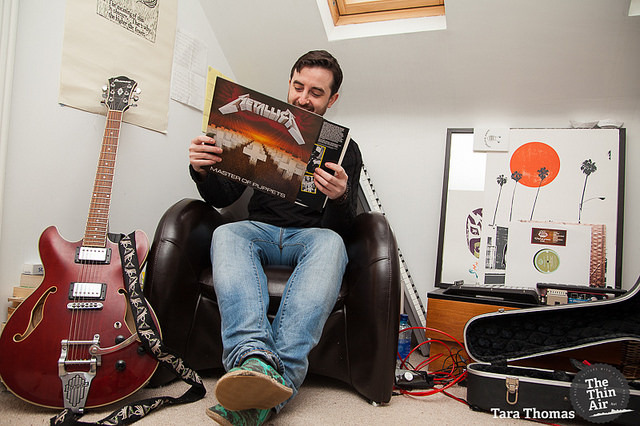 Dublin-based Corkman Ruairi Lynch AKA Bantum has a fine taste in music. "But where's your proof?!" we hear you cry. And cry you shall. Our response is the following piece. Read and delve in unison. Photos by Tara Thomas.
Metallica – Master Of Puppets
I keep going back to this album. I don't listen to as much metal as I used to but this will always stick with me. As relentlessly fast and heavy as this album was, it made space for melody here and there, and some of the arrangements were just insane. Playing along to that album really helped in developing my sense of rhythm on guitar as a kid. 'Battery' alone was a marathon! I'll always have a soft spot for Metallica.

&nbsp
Flying Lotus – Until the Quiet Comes
Compared to Cosmogramma preceding it, and You're Dead! following it, this is an 'almost' down tempo album by Flying Lotus' standards. I think that's why I like it so much. This along with Los Angeles are my favorite albums of his. A bit more restraint, a lot of spaced out melody, and some Thundercat bass thrown in for good measure. I could listen to him play all day. Like Donuts I'm always finding new sounds here and there. This is a limited edition double vinyl book and it's a beautiful piece of work. I won't be letting this go.

&nbsp
Girl Band – 'Cha Cha Cha'
My favorite Irish band right now, they've worked themselves to the bone this year and its totally paid off. This was a limited edition flexi disc released for record store day. The song is twenty-five seconds long and just insane! I love how the song explodes at around thirteen seconds, its thrilling to hear. Not for the faint hearted.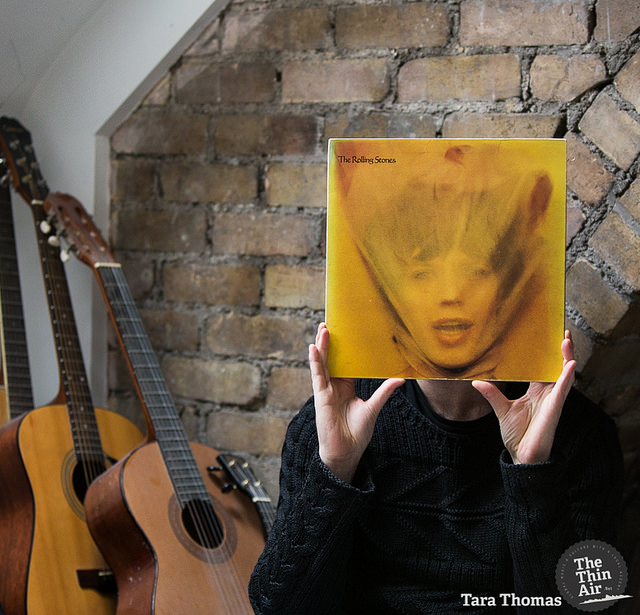 Rolling Stones – Goats Head Soup
This album has probably my favorite Stones tune – 'Doo Doo Doo Doo (Heartbreaker)'. I love the clavinet (at least I think it's a clavinet) at the start – very Stevie Wonder – and the horn section on the chorus is just unreal. The songs lyrics are still very relevant today. This is my Dads original copy, still in great condition after all these years. The artwork is terrifying!

&nbsp
Neil Young – After the Gold Rush
I'm only really discovering Neil Young now, so I guess this is a good place to start. Initially only 'Southern Man', 'Tell Me Why' and 'Don't Let It Bring You Down' appealed to me, but the album as a whole is a grower. Mum is a huge Neil Young fan but this is actually my Dad's copy which I pilfered from his collection. It's pretty cool listening to the same records now that your parents listened to when they were in their teens – you would never get that with CDs or MP3s.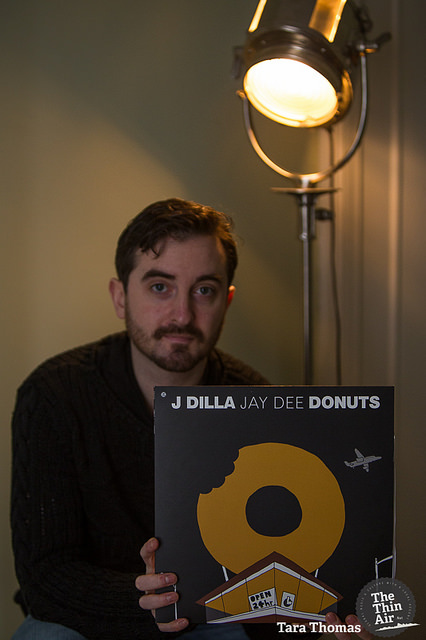 J Dilla – Donuts
You always find something new when you listen to Donuts. Dilla had an amazing ear for samples, not just taking snippets from funk/hip hop records but throwing bits of Frank Zappa, The Jimi Entley Sound and 10cc into the mix for good measure. I believe it was a twenty-minute beat tape that he extended into the album we know today. You can tell Dilla put everything he had left into making this. He sadly passed away days after the album was released, and you could say it was a farewell of sorts.

&nbsp
QOTSA – Rated R
'Feel Good Hit Of The Summer' had me hooked from the start – such a badass opener for an album. I really miss the dynamic Josh Homme and Nick Oliveri had as vocalists, going from a croon to a scream, back and forth. This edition also has one of my favorite Queens b-sides: 'Ode To Clarissa'. Nick at his manic best.

&nbsp
The Beatles – The Beatles (White Album)
A wonderfully weird and subversive album. You could argue about other Beatles albums being better but this is my favourite by far. Like most double albums you're going to have some duds ('Revolution 9' anyone?) but this makes up for it with some amazing tunes going in so many directions. The recording of the album was famously fraught, probably adding to the madness of say 'Helter Skelter', but there were also some gorgeous moments as shown in tunes like 'Blackbird'. Any album with a track title like 'Everybody's Got Something To Hide Except Me and My Monkey' gets my vote. I'm trying to teach myself the intro to 'Martha My Dear' on piano and its a pain in the ass.
Owensie – Citizens
This is a great album to listen to on vinyl. I love the guitar playing, especially 'Penny or the Tear' and 'Circle of Lies'. There's a bossanova feel throughout with an almost galloping rhythm in parts that I love. Opener 'Hang Your Head Low' is a beaut, it totally took me off my guard when I first heard it. His son did the artwork for cover which is such a nice touch. I've worked with Owensie a number of times over the years and its great to have a record in your collection by someone you consider a friend.
Tom Jones – Best of Tom Jones
&nbsp
Its Tom Fucking Jones! This was a Kris Kindle from work a few years ago and its the most fun record ever. Throw it on at a party and craic levels go through the roof.Iit also makes cooking that bit more enjoyable.