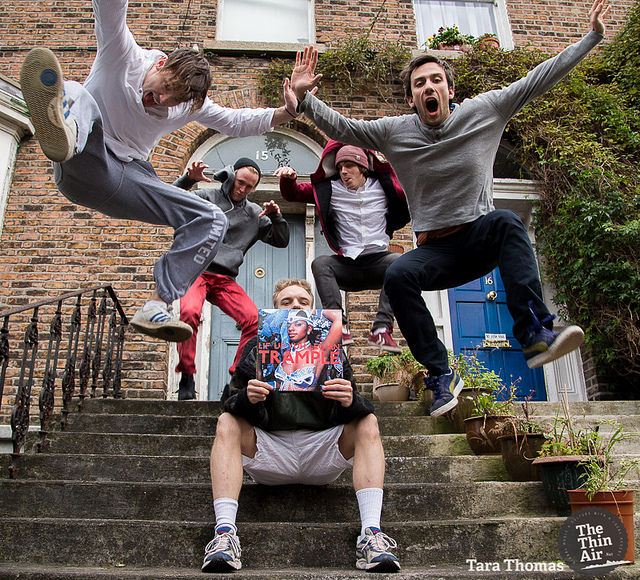 In the latest installment of Track Record, the utterly inimitable Meltybrains? take us on a boundlessly intriguing journey into their minds/record collections. Photos by Tara Thomas.
Micheál
Snarky Puppy – Tell Your Friends
This was the first Snarky Puppy album I was introduced to. A great friend of mine, the infamous 'Jimmy from Boston', showed them to me. 'Skate U' was the first track I ever heard, and I instantly became enthralled. I thought it was the best music I had ever heard, and I still do. I took it as a personal mission to show everyone I met Snarky Puppy. I genuinely think they are the best thing in the world (not just band or music, but of ALL THE THINGS that exist). Quickly, think of the best thing you can think of. Doesn't matter what it is, Snarky Puppy are better. To put it simply, their music makes me very, very happy.


Sean Carey – All We Grow
What I love about this album is the layering of sounds. There is so much texture in each song, it feels like it is almost overflowing at times. The whole album is full of rich satisfying sounds. I find it very easy to get lost in. There is so much detail to latch on to the whole way through. I particularly love 'We Fell' and 'In The Dirt'. They have such strong rhythms, driving the music forward; melodies appear seemingly out of nowhere throughout; the lyrics are so simple, but carry such weight. It is beautiful music.
Tadhg
Goat – Live Ballroom Ritual

Crazy psychedelic rock and heavy African drumming. This music is the best, and they're even better live.
Lif Up Yuh Leg An Trample – Various Artists

The Soca Train from Port of Spain! I bought this album in Honest Jon's in London, the day before Notting Hill Carnival last year. I've been going to Carnival for the last six years so to say I'm a fan of this type of music is an embarrassing understatement.
Donnacha
The The – Soul Mining
I was introduced to Soul Mining by my friend Jack McGarry. It is the debut album that was released by The The in 1983. Upon my first listen I was struck by how slick the arrangements and instrumentation still sound today. There is so much charm and personality as well as a playfulness that just keeps giving. The lyrical content is in stark contrast to the uplifting music. Matt Johnson, the singer, writes in a very honest fashion, wearing his heart on his sleeve throughout.
John Lennon/Plastic Ono Band
David Tracey showed me this. It is a powerful piece of work. John Lennon's voice never fails to take me on an emotional roller coaster. This is him in his rawest form. I don't think any more of my words could do the album justice.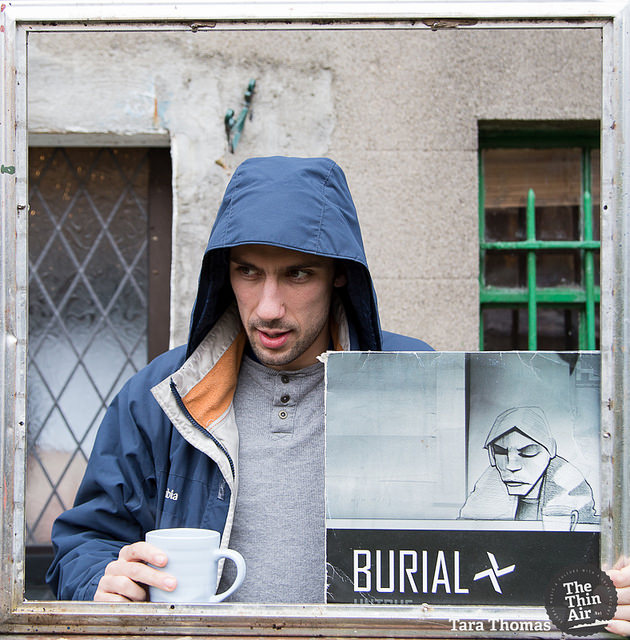 Brian
Burial – Untrue
When I was in my final year in college, my musical taste underwent a bit of a transformation. In the space of about two months, I went from having very little interest in electronic music to becoming entirely obsessed by it. Burial's Untrue was one of the biggest factors in that. I was listening to music on a friend's mp3 player in my car and Untrue came on. He turned it off right away and I asked why, was it no good? He said that, on the contrary, it was amazing, but that I should listen to it on my own, in the dark! A while later I did just that and it changed everything. I kind of wish I was Burial, even though his actual life probably isn't great…
Whipping Boy – Heartworm
I really wanted to pick an Irish album and Whipping Boy's Heartworm just pipped Astral Weeks and the first Planxty album as my favorite. I listened to it first when I was about fifteen and the frustration and desire in Fearghal McKee's lyrics are things you can really identify with as a petulant teenager. Then, I came back to it when I was a bit older and realised that there was nothing immature about this record. Honest and powerful to the extent that I always thought it made Kurt Cobain seem shallow! Everyone who hasn't heard of this before should give it a listen.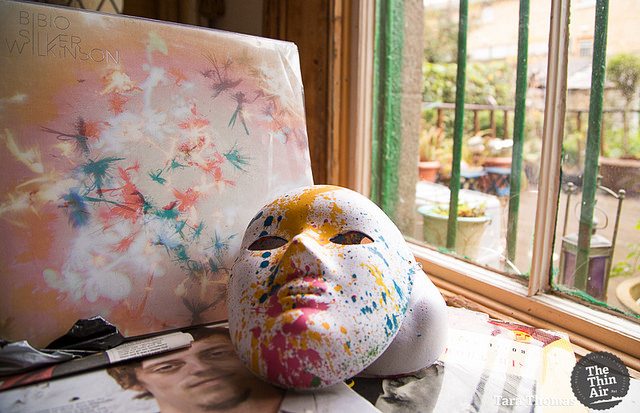 Ben
Bibio – Silver Wilkinson

Imagine a folk singer turned hip-hop producer turned psychedelic funk artist. That's Bibio in a nutshell. This album contains quite a lot of guitar based songs that feel like they were recorded outside on a hot summer day. It has a beautiful aesthetic with every song intricately crafted into a stand alone piece of music while simultaneously fitting together to form the fluid album as a whole. This album is just so cheery, even during the downtempo bluesy parts, it puts me in a great mood every time.
The Bug – London Zoo

The Bug is cloudy, grimey, super noisy and beautifully meticulous. His inventiveness scrambles my brain. This album, London Zoo, mixes his gritty sound world with a showcase of MC's spitting about everything from how angry they are with the world to how they could kill you in an instant if things don't change. It is firmly rooted in dub and dancehall with an almost dystopian or apocalyptic twist. The anger contained in the album is such a release. 'How did we get here, and where do we go now?' one of the MC's Spaceape puts it on 'Fuckaz', is stating how the world is skewed and twisted and we really should go out and do something about it. Apart from the detailed theme and general mood, the bass in the entire album is phenomenal. It's gut wrenching subby stuff thats shakes your whole body, kind of makes you sweat. There is so much energy, so much filth, so many shocking moments and incredible beauty within the madness. It makes me want to dance and break things and tear down modern socio-political structures all at once, in a good way.