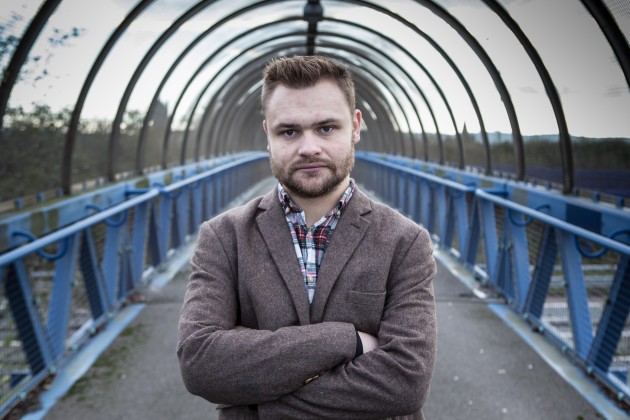 Thirteen varyingly exceptional acts down, the penultimate Irish artist in our 15 For '15 feature is Edward F Butler. Currently based in Belfast, Butler is a wonderfully forward-thinking musician who we reckon is set for very special things over the coming months.
Words by Aaron Drain. Photo by Alan Maguire.
Multi-talented music man Edward F Butler has had a fairly tremendous run of things so far. Not only has he had a foothold in the cinematic arts, having directed videos for Oh Volcano, as well as the video for his own debut single, 2014's 'Running From Fears', ehas seen his music reach far and wide over the past year or so, through the 'BBC Introducing' scheme and through his own former project, the much loved and much missed HOWL. He'll build you a shed too if you ask him nicely.
The London-born, Belfast-based producer is creating the kind of soulful electronica that brings to mind Caribou and James Blake but forefronts a pop mentality. With a new EP in the works too, Edward F Butler is very much the one to watch in 2015, and, if his past exploits are anything to go by, we'll be seeing a lot more of him over the coming months. We can't wait. Aaron Drain