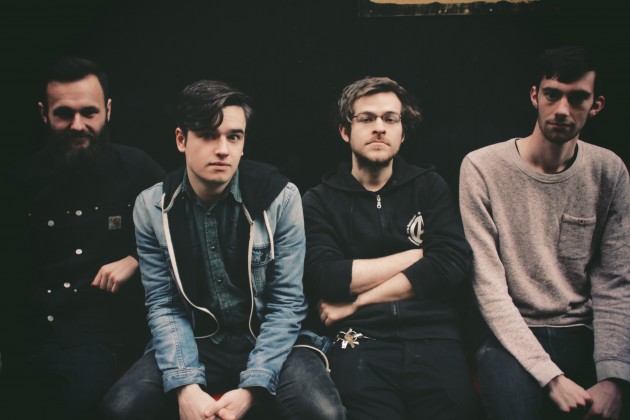 Set to feature in physical form in our forthcoming January/February magazine, we continue our 15 For '15 feature today with Belfast band Robocobra Quartet. Playing both our forthcoming Independent Venue Week and Girl Band shows, the Chris Ryan-fronted foursome are easily one of the country's most forward-thinking and exciting acts of a generation.
Check out our live session with Robocobra Quartet here.
Words by Laura Carland, photo by Colm Laverty.
The unique spectacle offered by the Belfast based four-piece is energetic, menacing, fast and loose. With influences as varied as 90s era hip hop, ska, jazz, DC Hardcore, rap and rhythmic vocal stylings that can only be compared with beat poetry, we're left with an ambitious kaleidoscope of sound. Spoken word vocals courtesy of Chris Ryan are barked from behind the drumkit which puncture frenzied melodies, a backbone of brilliant bass and crescendos of sax blasts. It's off-kilter, organised pandemonium that threatens to burst and descend into chaos at any moment.
Describing themselves as 'Baroque-punk hip hop jazz', here's a band who let their influences fight it out resulting in a musical concoction unlike anything we've seen for quite some time. Most of all, Robocobra Quartet deserve your attention in 2015 because they are very, very good fun. Laura Carland