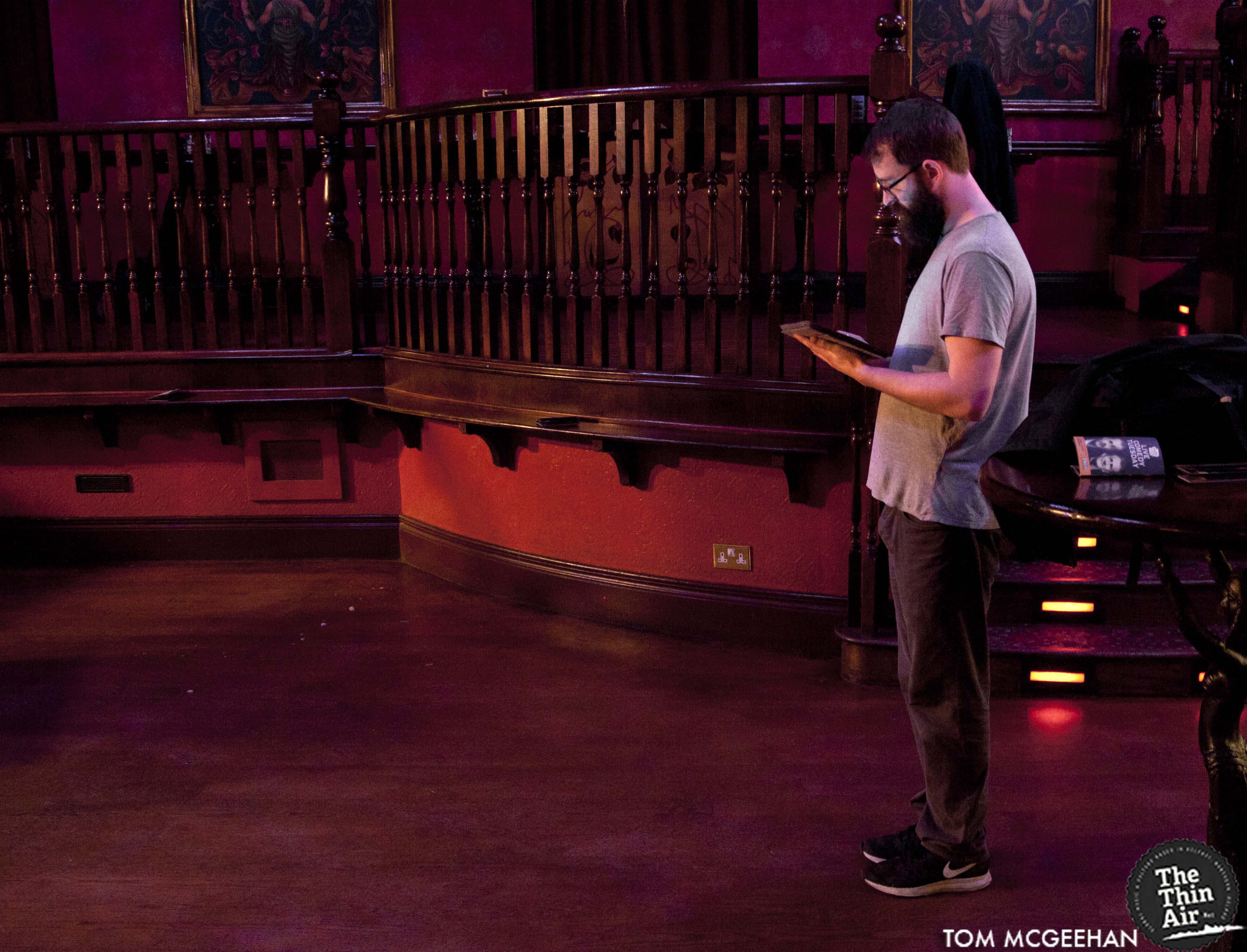 In the latest installment of our regular feature, Front of House, photographer Tom McGeehan shoots and talks with Belfast-based sound engineer Brian Collins about his background in the industry, his day-to-day working life and what 2015 holds in store for him.
Hi there. Can you tell us about yourself?
Hi! My name is Brian Collins and I am a Freelance Sound Engineer. I am originally from Galway but I lived in Donegal for years before settling in Belfast where I am currently based.
How did you become a sound engineer and how long have you been involved in it? 
I have been involved in music in one way or another for approximately twenty years! I played in bands ever since I was in my early teens and found myself being the one to set up the PA etc because someone had to do it. I was always interested in recording and had my own very basic studio setup at home. When I moved away to college for the first time, I started playing in more bands to supplement my college income and found myself incorporating my hobby into my computer studies.
After finishing my computer studies in Donegal, I decided that I wanted to get some kind of qualification in audio/recording so I went to NWIFHE to do Music Production. I commuted from Donegal every day and made lots of connections and learned a tremendous amount about how the music industry works. I recorded lots of music and spent lots of time with people with differing ideas and skills.This course went well for me and I couldn't recommend it highly enough. If you go into a course like that with the right attitude and a good work ethic, then it will reward you well.
Whilst studying at NWIFHE, I had recorded demos for a band from Belfast who were on a record label who ran weekly shows in the Limelight on a saturday. After I finished up at NWIFHE, I decided to move to Belfast and pursue a degree course at Queens. That band's label bosses had remained in contact with me and said if I needed any help to let them know. I took them up on this and they introduced me to some people in Belfast, one of whom gave me a job and I started mixing the weekly metal gigs for them.
Over time, I started to record the shows for the bands who played. I charged a small fee and if they weren't happy with the results, then they didn't have to pay me. I didn't pitch it as being super high quality or anything but rather as a way for bands to demo their stuff. Back then, most bands felt that they played better live than in the studio. Simple drums, bass, 2 guitars and 3 vox setups allowed me to keep the channel counts down which enabled me to multi-track the bands and give them a better quality result. This helped me pay my way through college, improve both my technical and people skills and also get my name about the place. Soon after, I found myself mixing shows more often in bigger capacity rooms with larger, more established bands and also, being employed more by local bands directly themselves.
The work hours can be as long as you want them to be which may sound weird but what I mean by that is that I put a lot of my own personal time into what I do. Not only is it my profession, but it is also my hobby and passion. There is no way that anyone in any profession IMO can say that they ever know it all, so why stop learning?!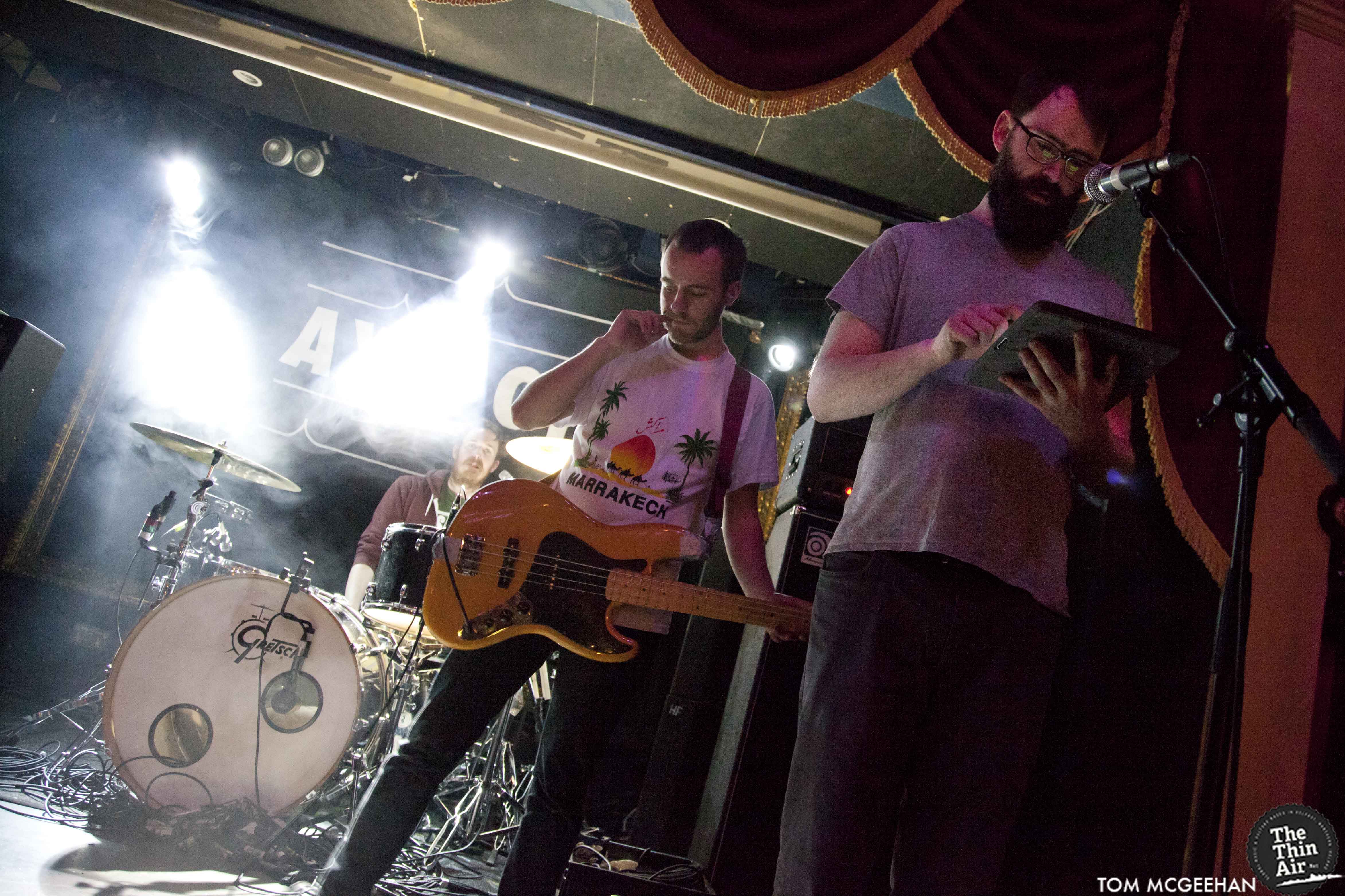 How does your job differ from venue to venue?
I do most of my work in the Limelight Complex in Belfast. My job is to make sure any artists coming through the venue have what they need for their show from an audio point of view. We usually communicate via email and formulate a plan for their time with us. The same goes for the crew who work each show with me. I will prep equipment for them and work with them on the day should they need assistance.
If I am touring or working for an artist at another venue, my role doesn't change that much. I will put together what we need for our show to work. I will talk to the house sound engineer and see what we can and cannot do on the day and tailor our setup to suit the venue. I usually just show up with my own mics/DI boxes to fit my artists' setup. Sometimes I will bring a mixing desk but these days, most venues have a good quality digital console and all I need to do is load a show file from a USB pen with all my settings. It is always best to email your file in advance so that the house sound engineer can prep it in advance.
Describe your typical work day.
My typical work day goes like this:
Myself and my fellow crew will meet at the venue two hours before the artists' crew will load-in. This is usually at noon. We will survey the venue and see what has to be done to make it ready for the artists to build their show and discuss how the day will go. If there is time before load-in, we will get a coffee/sandwich into us because sometimes anything can happen and you might not get a chance to eat later in the day! Then the artists' crew will arrive and everyone will make their introductions and people will be allocated to their respective position for the day. Usually, I will be at FOH (Front of House).
On show day, it is my job to make the PA system respond to the touring sound engineers' respective needs. Everyone's tastes are different and no two gigs are the same so it is important that there is a good relationship between crew on this. We will set up the headline act's show, soundcheck them, build the supports act(s) and soundcheck them before doors. Usually, if there is a support band, I will mix sound for them if they do not have their own engineer.
Once the room fills up with punters, it is my job to analyse how this is now affecting the sound in the room for when the band start playing. The biggest factors are temperature and crowd noise. Temperature can be dealt with mostly, but crowd noise. Once the show is over, we pack down and load out the headline band asap as usually we will have to build a club setup for afterwards. This is usually all done within 30-45 minutes with the help of crew who deal specifically with that task. We are usually all done and dusted by 11pm at the latest.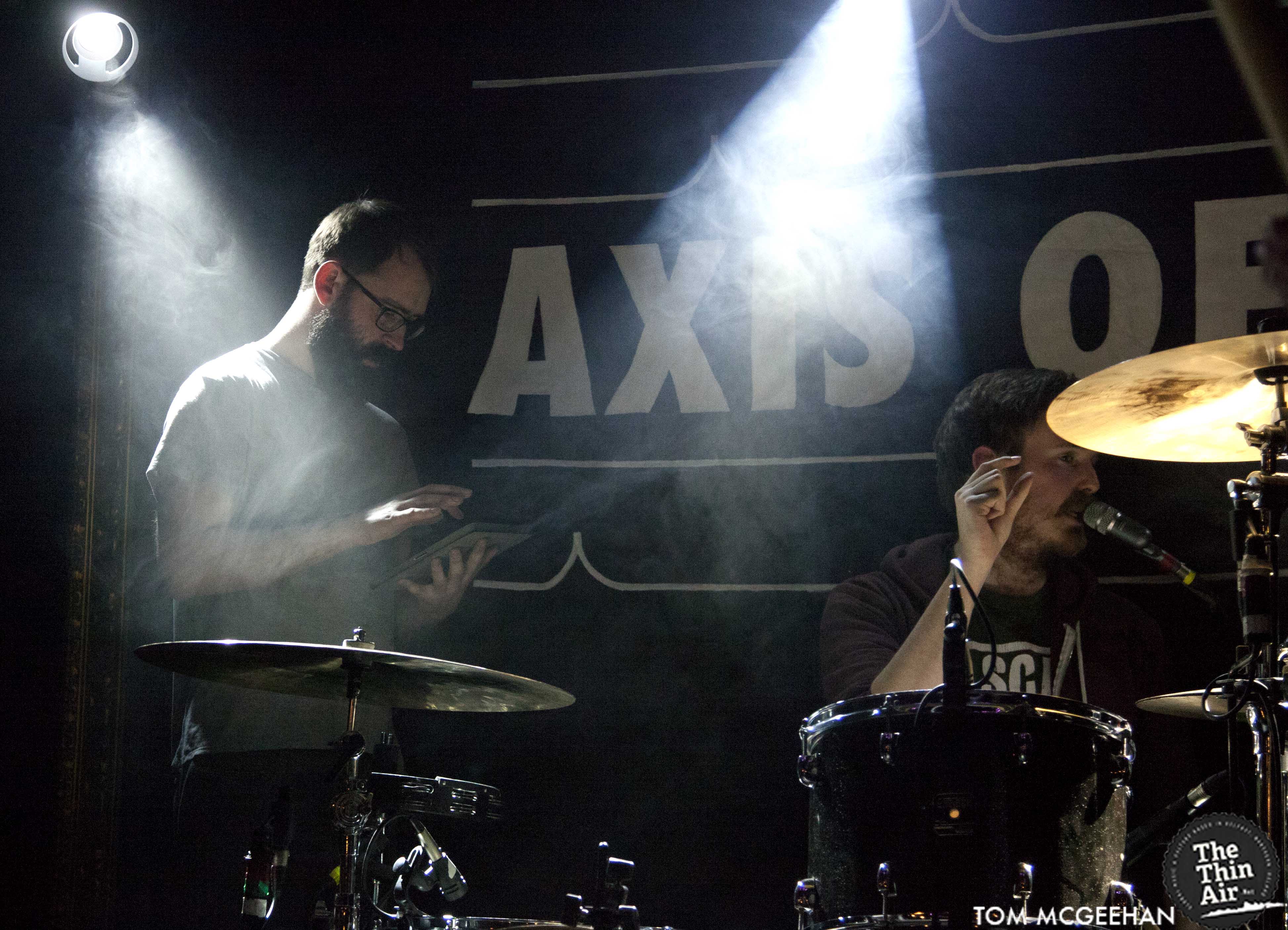 Can you tell us about the set up/equipment used?
I work with lots of different equipment in my job, I primarily mix on digital desks these days. I use Midas, Yamaha and Avid consoles. I primarily use L'acoustics PA systems as most of my employers use these as their default rigs and they are always at the top of touring riders. I carry my own mics etc when I am not doing shows for venues specifically. This means that I have consistency on every gig which is important as time is always of the essence. I always carry a wireless router and iPad so I can sync to whatever mixing desk I am using on the day. This means that I can stand anywhere in the venue and hear what the audience hear. Let's not forget my USB pen with all my settings for each mixing desk!
What are the biggest problems you encounter in your line of work?
There are two main problems in my line of work:
1. Time – there is never enough time. Learn to live with the fact that you may never get the exact result you want but learn to deal with it and make it happen when you can… but preferably ASAP!
2. The biggest problem in my line of work is uncooperative people. If someone isn't willing to work with you and fails to see the bigger picture, it can make everyone's day so much harder and that isn't what we are trying to achieve. After all, it is supposed to be about the music.
Any gig disasters or funny stories you'd like to share?
Gig disasters or funny stories? Everything always goes according to plan and there is nothing funny about live sound… at all… ever. However, I did work with Public Enemy once.
Have you ever gone on tour with a band to do their sound? What was that like?
I have been touring for a number of years on and off. I usually have my set run of shows every year with a number of artists who I work for. Touring can be fun. It can be tiring but it is always nice to go to new places and if someone values your skills highly enough to take you with them, then enjoy it while you can! To be honest, 90% of it is personality. If you aren't a nice person to spend time with, then no one will take you with them!
Where's your favourite venue to work in Ireland?

Any venue when it is full, the crowd cares and the band are playing and sounding well is my favourite.
Who is the most interesting band you've worked with?
Most interesting band I've worked with? I was lucky enough to work with the crew from Portishead at a festival during the summer. They were people at the top of our profession and they were some of the nicest, most dedicated people that I have met during my time in this business. The amount of work that they put into getting it right from a live sound point of view was inspirational and the end result was phenomenal.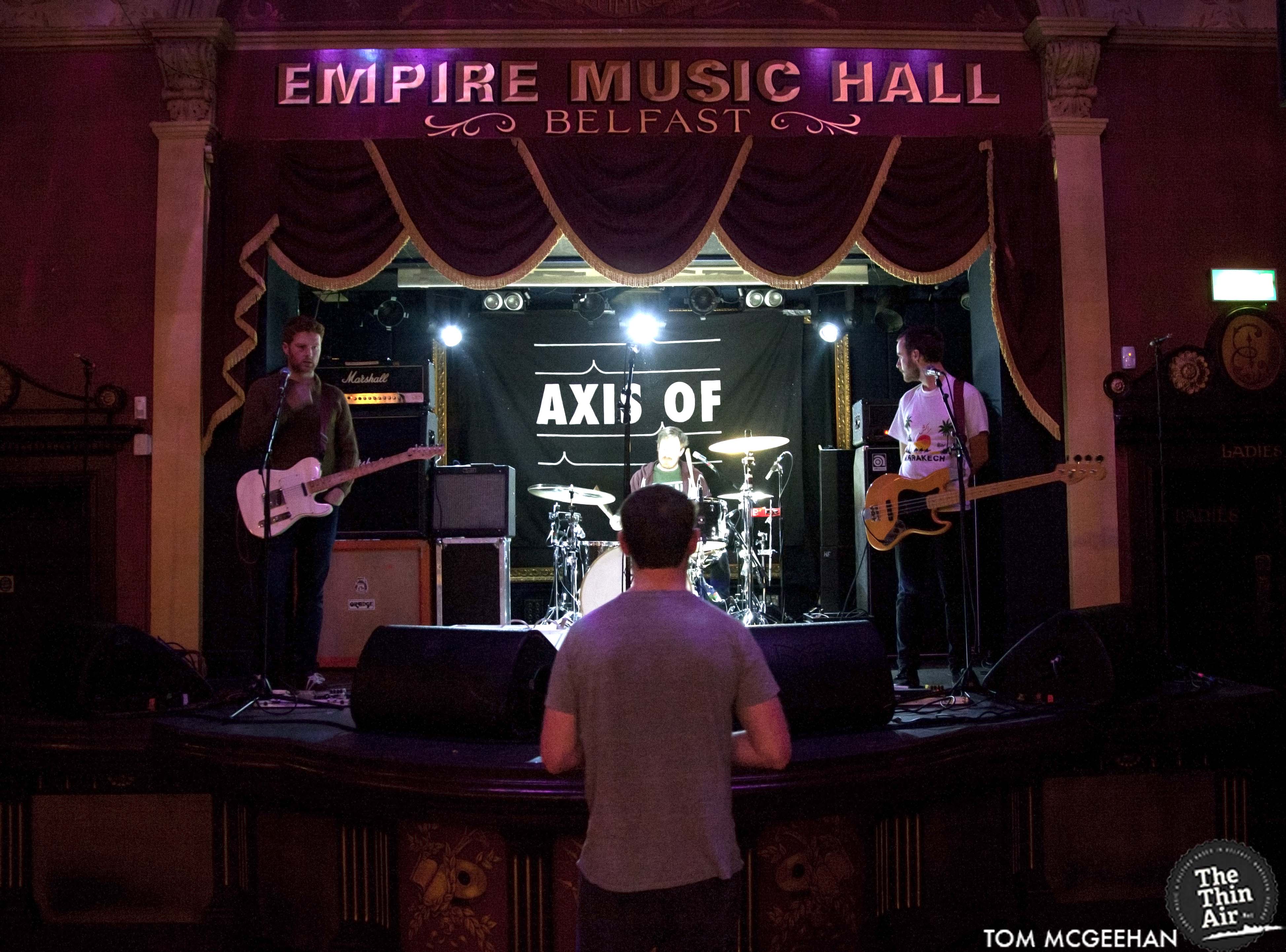 What would be your dream gig to work on?
My dream gig would be to mix my favourite band live, MEW. They are a Danish band and they are the only band that I would travel anywhere to see. They are a very unique sounding band and I have never heard them not sound amazing, but… I would love a go at it myself!
What upcoming gigs will you be working at for 2015?

Who knows? My diary at the moment looks busy as regards Belfast for the year. There is a new generation of bands who I am sure I will be involved with on some level. My summer diary usually fills up from May onwards but we will see what happens. No gig too big, no gig too small!
Where can we find more information about you? 
Where can I be contacted? I haven't felt the need to get myself a website just yet but you can email me at acidity2000@yahoo.com (don't ask, long story etc.) or you can usually find me in the Limelight on a show day.