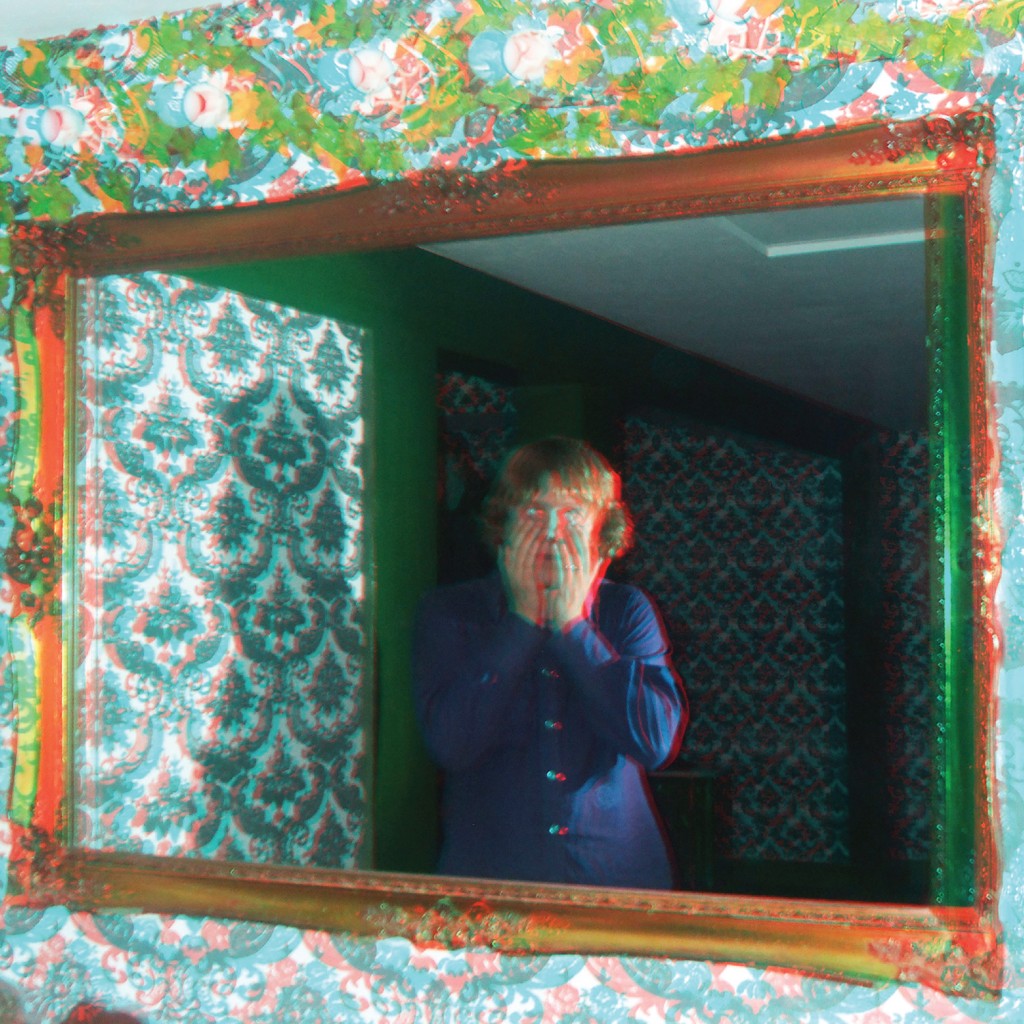 We're not really certain that Ty Segall sleeps. His near-constant stream of output, be it through his seven solo albums or countless collaborations on other records, all within a relatively short span of seven years, make us wonder when he would have the time. His latest effort comes straight off the back of last year's glam-powered double album, Manipulator in the form of a four track EP entitled Mr. Face.
Mr. Face is currently being promoted as being 'The World's First Playable Pair Of 3D Glasses' but they use the term 'glasses' generously. If you were to hold the two red and blue 7" records up to your face, the idea is that you can look at a 3D version of the EP artwork. We don't recommend you do this in public of course. You will look silly.
Listening to Mr. Face, you would be forgiven for assuming that this gimmick, albeit a joyful, innovative gimmick, was the sole reason for releasing the EP in the first place. The songs are likeable and inoffensive but they can feel a little like an afterthought, taking a step stage left to make way for the novelty of the physical release. This EP doesn't appear to create an extension or bridge a gap between any of his previous albums nor does it add anything groundbreaking or new to the list of multiple genres Segall has experimented with before.
Title track, 'Mr Face', is a rhythmic, foot stomping number shining in optimism with lyrics like 'When the sun shines, it'll be alright'. The acoustic sound summons a folky style which is nice but somewhat forgettable. 'Circles' begins diving straight into a drum solo which eventually melts into distortion and an arrangement which sounds as though the tape was running on a session of improvisation. 'Drug Mugger' boasts a faintly hazy nostalgic sound with falsetto vocals and some biting guitar solo work. The EP concludes in a softer, quite pleasant space with the mellow 'The Picture'. It's full of romanticism, reflection and just right for slow dancing.
Given that a restless Segall possesses a preternatural ability to churn out his garage & glam rock psychedelic mid-fi sound without breaking a sweat, you're left feeling he just threw Mr. Face together. Mr Face is a comparatively subdued collection which seems to deviate from his recent grimy or glam rock sound, and it's fair to say it's simply one for the collectors. Even if the tracks probably wouldn't stand up alongside his best material, hey, at least you'll always have the free pair of 'glasses' eh? Laura Carland