Columns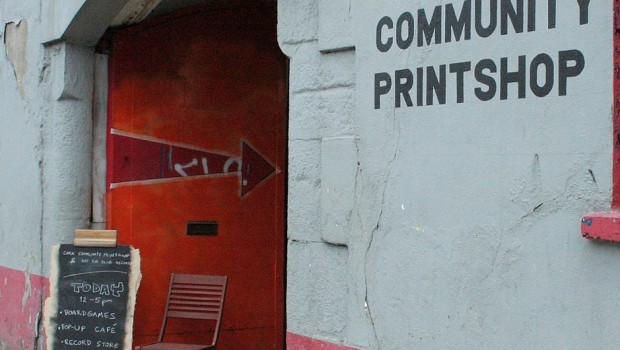 Published on February 15th, 2015 | by Mike McGrath-Bryan
0
Deep Down South: Creative Spaces, Familiar Faces, More Festivals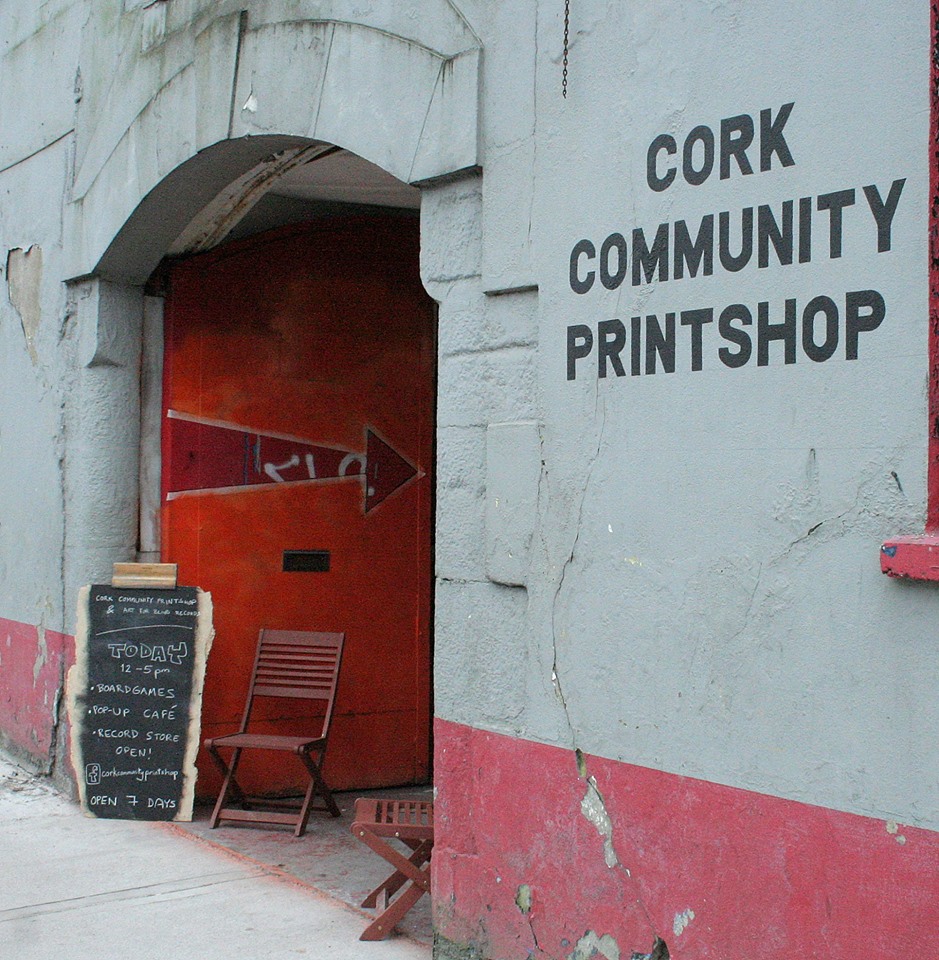 In the aftermath of the events of the Block Party and Noisefest, as mentioned/fawned over in this column, a hugely busy early 2015 awaits Cork City and the people that populate its creative community. As mentioned in last week's column, last week's Structures and Strategies meeting brought artists together to discuss goals and offer mutual support, and from it has emerged Cork Creatives, a new group dedicated to similar meetups monthly. Such a step forward can only be hugely positive for everyone involved, and if the last few weeks have been any indication, working together is the way forward. Email Helen Lynch for more info and word on the first meetup: anisabel77 [at] gmail [dot] com. First meeting is proposed for early March, date TBC. Speaking of Block Party, it was great to read in this weekend's Irish Times feature on Cork arts that the Party was such a success that tentative plans have been put in place for the 2016 sequel already. Time to start getting hype? I think so.
Pyre Promotions seem to be seizing the bull by the horns after a recent run of great shows, and as well as their involvement in the FiveWillDie farewell show/Cork Community Print Shop fundraiser this Friday at Bradley's (farewell tidings in this column soon, promise!), they've also just announced The Atrocity Exhibit's return to Cork City, with the UK grinders being supported by thrash youngsters Pethrophia, which goes down March 1st, also at Bradley's.
While we're on the topic of Bradley's, Northern hardcore/noiseniks PigsAsPeople are playing on Wednesday as part of their "Tour Against Future Plans" spate of shows. TTA-approved, they'll make for a great mid-week jam. Support TBC, doors 9pm, free in/drinks deals, and bring your shouting pants.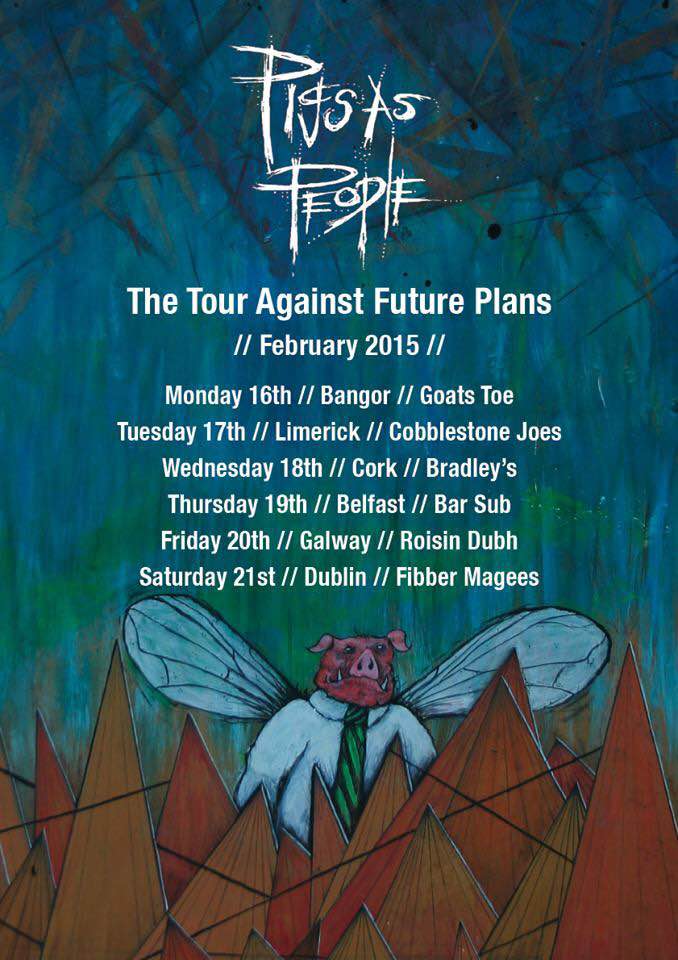 Speaking of the Print Shop, this weekend of course features a double-dose of fundraiser goodness in its aid, with the first night of course being the FWD farewell show, and the second seeing the action decamp to the Shop itself, with Byrdsian garage rockers HAGS headlining, and support from pop boppers Liquid Emotion among others, while thar be D.J.ing, games and veggie food in the lobby, as well as the Shop's current exhibition of work, a series of pieces on Perspex called 'In Exile' by Mayfield man Stephen Murray. The lads and ladies do good work, and we all know how much pressure there's been on Cork's independent/DIY arts-spaces there's been lately. Ye'd do well to get to either of these this weekend and chip in. Fiver each night.

While we're talking up all things harsh and abrasive, Cork boys Bailer are returning to the scene of the crime on the 28th of March, with a debut headline show at Fred Zeppelin's, after leaving a mark there for the Noisefest. Joining them are Dublanders OBSTACLE (seeing them in Fredz ought to be worth the price of admission, always special when Dublin hardcore darkens our doors), and in their first gig with new yowler Mini (of Terriers/Fat Actress/etc.), Horse, giving their new set an airing right before their Siege of Limerick appearance the following weekend. Shit's gonna get wrecked, and TTA will be in to witness the carnage this time. Fiver in, doors at 8pm.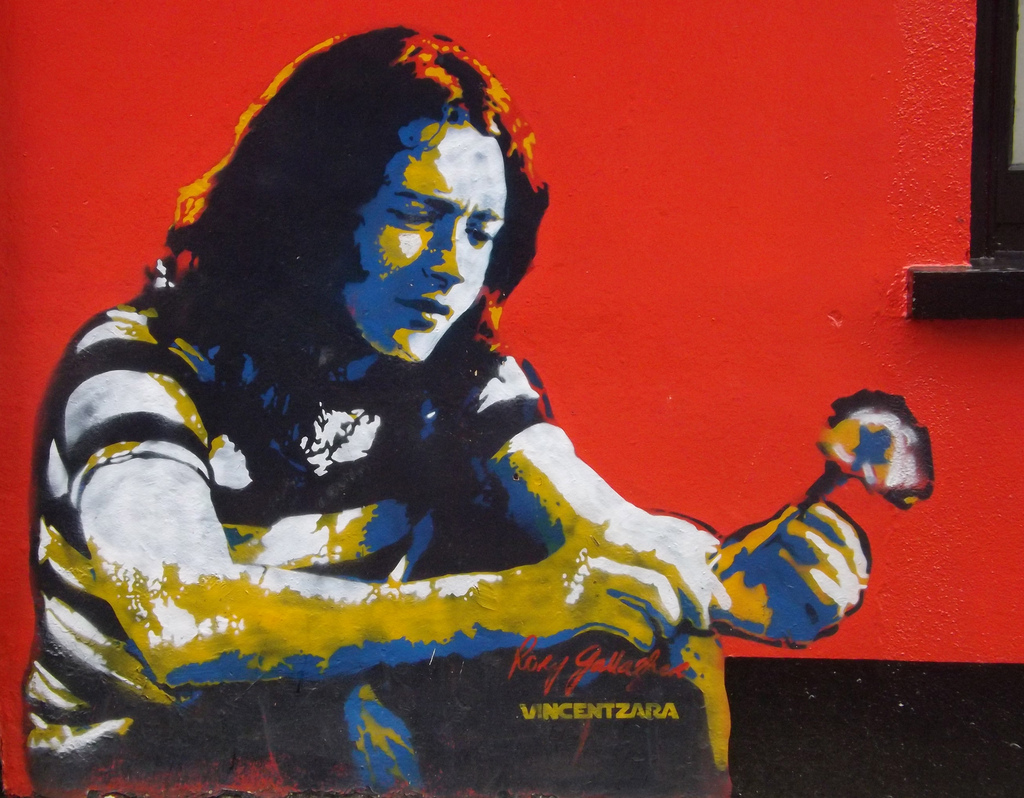 I was wondering how long it would take for us to do a weekly Cork column, and make mention of Rory Gallagher. The greatest people leave the longest shadows, and for all of our forward momentum and musical diversity, the man is at the very roots of original musical life in our city and Cork's blues community is still largely gathered around and reverent of his influence. It's fitting, then, that this year's city-central Rory Gallagher commemorative events start at Ziggy's blues bar on South Main St. from the 7th to the 15th of March, for Ziggy's Rock 'n' Blues Fest for Rory. Opening night sees The Cobh Blues Club Band playing a special Rory and Taste set to kick off, with support from Karl Long & The Vipers. March the 8th sees an art and photography exhibition opening, with photographer Liam Quigley showcasing his favourite Rory snaps, artist Vincent Zara showing off Rory art (including that which graces the venue's side wall), and Pat Houlihan will be exhibiting Rory-themed recycled art. The 14th sees a book signing by Gallagher biographer Marcus Connaughton, who opens the new and improved Memorabilia Wall in the great axeman's honour, before blues veteran Gerry Quigley and his Shinkickers take to stage for a special Rory-centric set to close off the proceedings before the following day's second exhibition of art and photography. Anyone curious about our city's musical history and the genesis of Irish rock: start here.
From blues to classical, we turn our attention to the upcoming Forte Festival, as covered two weeks ago. A weekender of both traditional and fringe classical music running from the 5th to the 8th,, the weekender also promises free and pop-up events, and headline concerts include the Irish Baroque Orchestra Chamber Soloists and the Irish Chamber Orchestra. Fringe concerts include Justin Grounds (winner of the East Cork Early Music Festival composition competition) in a new collaboration with ECEM's director, violinist Marja Gaynor; Madrigal '75; ConTempo String Quartet and more. More info and announcements are due in the coming weeks – keep it here or go find 'em up on Facebook.

A Cork institution returns tomorrow night at the Savoy, as legendary indie night Freakscene continues its tentative comeback. Some 21 years after its debut in Sir Henry's, Johnny Freak and crew present SCREAM, a special silent disco for UCC RAG week, featuring the best of the club's polar-opposite rooms and D.J.s battling it out for headphone attention: the everlasting Freakscene smorgasbord of indie/alternative classics and electronica taking on the infinitely pop-friendly shenanigans of the Danascene disc jockeys. And I quote: "For those of you new to Freakscene and Danascene, Freakscene plays indie/alternative rock, grunge and a lot more to include everything from 60s music to classical waltzes, so you could hear anything from The Pixies, Smiths, Weezer to Black Keys, Arcade fire, Arctic Monkeys, Nirvana, St Vincent to Beatles, Daft Punk or Strauss!? Danascene on the other hand plays retro classics and cool pop to include everything from soul, funk and D.I.S.C.O so expect to hear anything from Chic, Jackson Five, James Brown, ABBA, Gloria Gaynor, Lykke Li, Queen, Prince, Pharrel Williams, Marvin Gaye and novelty stuff like YMCA and Dolly Parton." Tickets are 8 bux on the door.
On the topic of DJs, your writer has been promising an insight on local radio and podcasts, including focus on specific genres and scenes. And while this is continually on the long finger, it seems, we can tip the hat to local "pirate" station FusionRadio for giving primetime to The Hobo Convention. One of the best selectors in town, the boys have been programming shows based around the history of hip-hop, kicking off with a special on the legacy of J. Dilla.  Wednesday nights at 10-12, Fusion Radio 87.5FM.
C'mere, now. If I've forgotten your stuff: gigs, new releases, exhibitions, art, anything: you know what to do. Email me at mike [at] thethinair.net, Twitter me on the Tweet machine @mikemcgb (note the change of handle, misheard DOOM lyrics weren't up to Snuffleupagus), or flah us a message through our contact form on the site here. All things considered: it's what makes this town great.