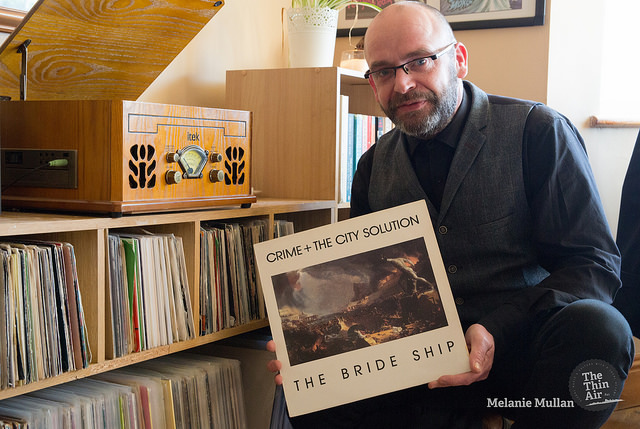 In the latest installment of Track Record, we chat to Eddie Kiely of FIFA Records in Cork about his seriously impressive and enviable record collection.
"I have to say I would find it nearly impossible to pick my favourite 10 records, so this is not a top ten, so what I have done here as well as picking records I like is that I've also picked records that mean a lot to me personally."
Photos by Melanie Mullan.
Crime & the City Solution – The Bride Ship
From my love of Nick Cave & the Bad Seeds and the Mute label I discovered many bands, of which many of my favourites contain members of the Bad Seeds. Crime & the City Solution are one of these acts featuring long term Bad Seed 'Mick Harvey' a truly remarkable multi instrumentalist and songwriter. The Bride Ship is their third album and was released in 1989 on Mute.


Swans – White Light from the Mouth of Infinity/Love of Life (Box Set)
This rare box set contains Swans' 1991 and 1992 vinyl albums. The band's industrial hardcore gave way to a subtle and melodic sound that became more chilling on albums like the brooding Children Of God (1987) and the tuneful Burning World of 1989. Swans would eventually enrich the decade with masterpieces like The Great Annihilator and the droning Soundtracks for the Blind. They also released one of my favourite records of 2014, the triple vinyl offering of To Be Kind.


Joy Division – Unknown Pleasures
A band I adore – their debut studio album, and for me one of the finest post-punk albums ever recorded. With light shifting disco beats wedded to Ian Curtis and wrenching baritone bass lines and awe-inspiring guitar riffs, matched with the angst and depression of 1970s Manchester. No singles were released from Unknown Pleasures, which also appeals to me.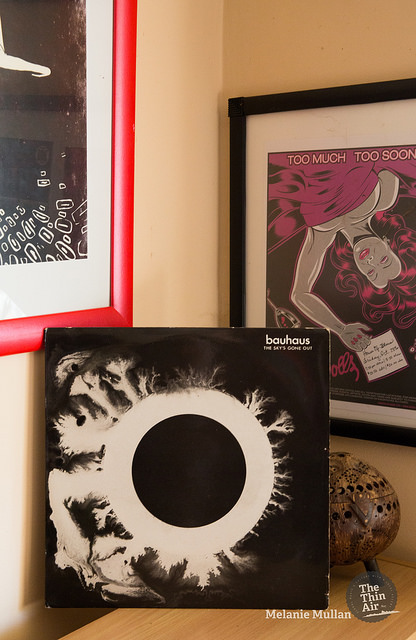 Bauhaus – The Sky Gone Out
Is the third studio album by English band Bauhaus and was released in 1982 on the excellent Beggars Banquet label and is one of essential Goth albums and a fine statement from Bauhaus the band that with their dark and gloomy sound are by many considered to be the first Gothic Rock band.
The Jesus & Mary Chain – Psychocandy
Its combination of guitar feedback with traditional pop songs was a huge influence on the forthcoming shoegaze genre and alternative rock in general and for me it certainly set the tone of my teenage years.


Golden Hour of Disney Favourites
This is possibly the most important record in my collection. Am I insane? I hope not. This was my first ever vinyl which my Dad got for when I was 4 years old so I suppose that's when my love affair with vinyl started.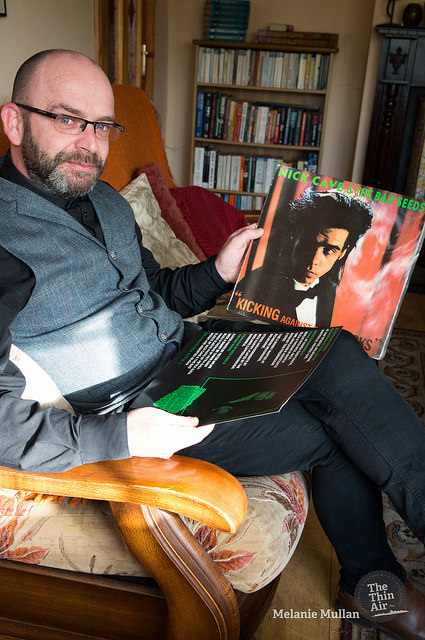 Nick Cave & the Bad Seeds – Kicking Against the Pricks
Although by no means my favourite Nick Cave album it was the album that got me into the Nick Cave who I can say without doubt is my all time favourite songwriter and also paved the way for my love of the record label 'Mute' .The album also marked the Bad Seeds debut of drummer Thomas Wydler (also a member of the excellent 'Die Haut'). Nick Cave said himself of this album that "it helped the band develop musically".
The Cure – Pornography
A huge part of my growing up The Cure released for me eight magnificent studio albums culminating in the 1989 release of Disintegration, although they went on to release many more records I don't think they ever revisited the heights they achieved pre 1990. The band were in a bad place when they recorded Pornography with heavy drug use and with front man Robert Smith suffering from heavy depression which is clearly evident in the albums lyrical and musical content. For me this is one of my all time classic records.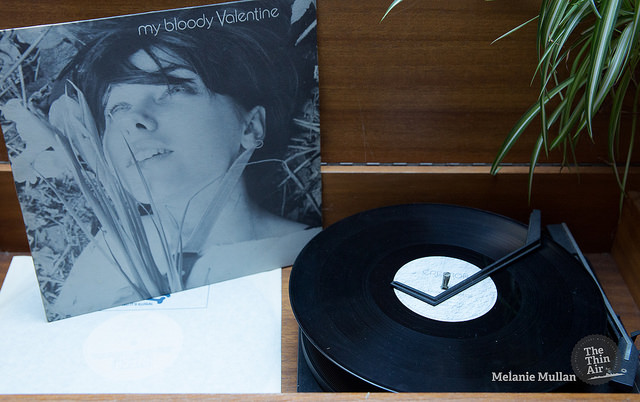 My Bloody Valentine – You Made Me Realise
Although only an EP it is still my favourite My Bloody Valentine release and this piece of vinyl also has a tale to go with it. When MBV played the well known Cork venue Sir Henry's back in the day I heard they had no support act so I took it upon myself to seek out Kevin Shields. I finished school and headed down to the venue, walked in to venue during the sound check, walked up to Kevin (still in my school uniform) and asked could my band support them that night. You could see from the look on his face he was thinking "Cheeky little bollocks", but he simply asked what's the band set up, I told him and he said be down at 7pm for a soundcheck. I had this record with me and got it signed by the band and that night we got to support My Bloody Valentine and got to play to a packed Sir Henrys.


Sonic Youth – Sister
Although I would say Daydream Nation is the Sonic Youth album I have listened to and continue to listen to most Sister is probably for me their best. Songs like the albums opener 'Schizophrenia' and 'Stereo Sancity' are just immense chunks of aggressively experimental punk.