Features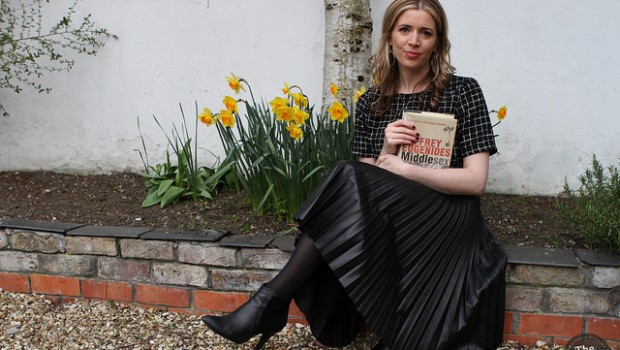 Published on March 31st, 2015 | by Loreana
0
Bookmark: Nadine O'Regan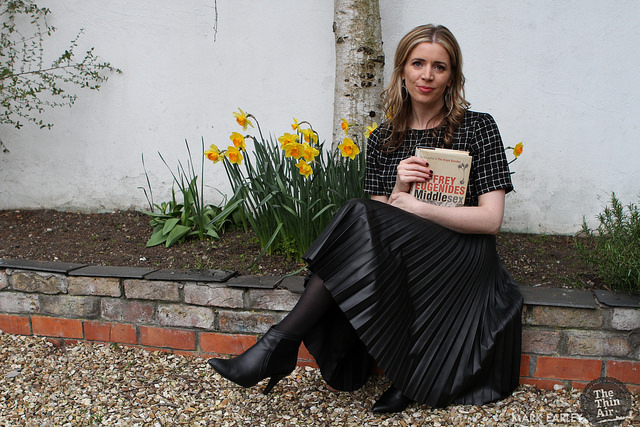 In this installment of Bookmark we spend some time with Nadine O'Regan, who is the Books and Arts Editor with The Sunday Business Post and presents Songs in the Key of Life on Dublin station TXFM (www.txfm.ie and 105.2FM) on Saturdays from 11am. Photos by Mark Earley.
Jeffrey Eugenides- Middlesex 
American author Jeffrey Eugenides writes novels incredibly slowly – he has published just three in his 55 years and for Middlesex, his 2002 novel which won the Pulitzer Prize, his American editor had to fly to Berlin, where Eugenides was living at the time, to wrest the manuscript from his grasp. Luckily for everyone, Eugenides' novels – which include The Virgin Suicides and The Marriage Plot – are always worth the wait. Middlesex is an enthralling, humorous and warm account of Calliope, an American girl who grows up to discover that she is, in fact, a hermaphrodite. A wonderfully wide-screen writer, yet capable of delivering intimate truths through deliciously well modulated sentences, Eugenides taps brilliantly into the anxieties of youth in his fiction. Middlesex is a blast: an unusual book that folds you into its grasp.
John McGahern- Amongst Women
Amongst Women is the kind of novel that grows with each rereading, and for my money, it's the late John McGahern's finest moment. Set in the rural midlands, the story tells of Michael Moran, a domineering father to his five children and husband to his second wife Rose. Failing in health, Moran's adult children are gathered around him, but the novel itself soon flashbacks to an earlier time, when the children were still growing up, and Moran was a more powerful and terrifying figure. McGahern is a quiet, unshowy writer, but this book has a spare, open strength. The Irish author shines an unblinking light onto the frailties of man, and shows how badly we can hurt one another, just by being ourselves. This book will make you cry.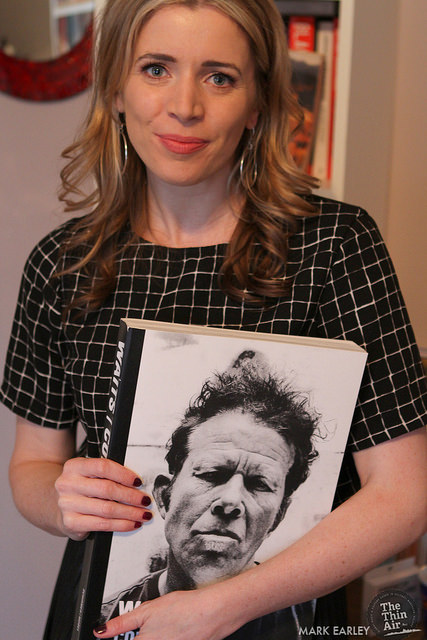 Waits/Corbijn '77-'11
With an introduction by Jim Jarmusch
The Dutch photographer Anton Corbijn is responsible for some of the most iconic pop-culture images of our generation: think of those bleak 1979 Joy Division shots, U2's Joshua Tree and Achtung Baby photography, or his 'Enjoy the Silence' video for Depeche Mode, where Dave Gahan carried a deck-chair up a hill, clad in king's robes. In this photography collection, Corbijn strikes pay-dirt with the legendary musician Tom Waits, a subject who understands how a puff of smoke can convey a particular world view. Visually charting 35 years of Corbijn's relationship with Waits, and featuring some 145 photographs, you're not going to read this large-format offering on the bus, but it's the best coffee-table book I own. A treasure.
 Viv Albertine- Clothes Music Boys
As the guitarist with The Slits, a controversial 1970s British band, Viv Albertine challenged orthodoxy at every turn: in her ramshackle music, her held-together-with-duct-tape clothes and her punk-rock attitude. In this brilliant memoir, Albertine vividly chronicles her past, depicting her encounters with Vivienne Westwood and Malcolm McLaren and her relationships with other bands, including her long love affair with Mick Jones of The Clash (in Train in Vain, she's the girl who didn't stand by him). Albertine had a heady, exciting opening act in life, but her move into her 30s was hard: married, she struggled to bear a child and then with becoming a housewife. She chronicles her life with wit, panache andin a style that's totally her own – even if you're not a fan of the music, this is one of the best music memoirs you'll ever read.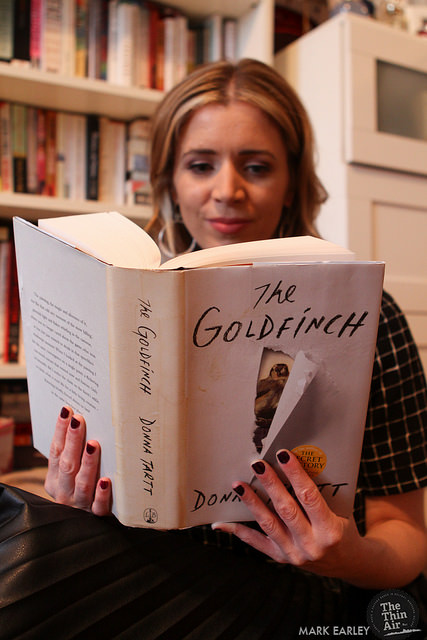 Donna Tart- The Goldfinch 
I cannot tell you how much I loved this novel. Sure, the ending isn't as strong as the first 400 pages, but it doesn't matter. An enthralling read, this 800-page door-stopper was, by some distance, the best book I read in 2013, and stands as one of my favourite books of all time. The story begins when Theo arrives with his mother to the Metropolitan Museum in New York. Theo is standing before Dutch artist Carel Fabritius's The Goldfinch when a terrorist bomb explodes, and his delicate, elegant mother is killed in the blast, changing his life forever. Through feverishly vivid descriptions and richly Dickensian storytelling, Tartt – who also wrote The Secret History – delivers something very close to a masterpiece.
JM Coetzee- Disgrace 
Published in 1999, Disgrace is a riveting read: brilliant and insightful, but also controversial in the author's native South Africa because of its probing racial themes. The novel tells of David Lurie, a Cape Town professor who is disgraced when his seduction of a student is discovered. Lurie leaves the university to stay with his daughter, but she's battling her own troubles: she has been raped, but is refusing – for troubling philosophical reasons – to press charges against the men who did it. JM Coetzee is a Nobel laureate and an intellectual giant, but he writes in short, simple sentences, using the trick of plain speech to suggest important truths. I bought this book as a present, but started reading it and couldn't stop. It's still one of my favourite novels, and Coetzee's book, Age of Iron, is almost equally good.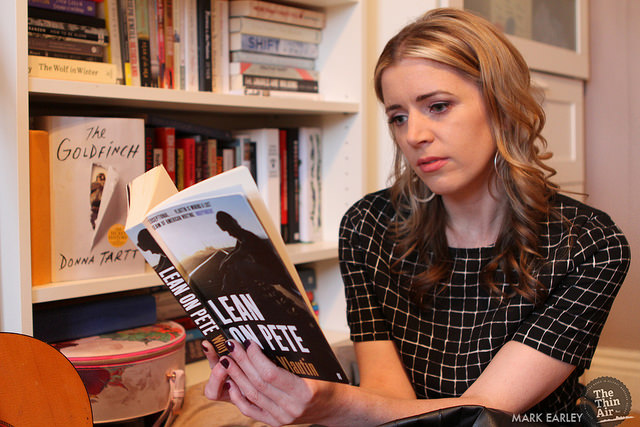 Willy Vlautin- Lean on Pete 
The third novel from American author Willy Vlautin, whose other occupation is as the frontman of alt-country outfit Richmond Fontaine, Lean on Pete is a book I've given to loads of friends as a present – because I find it hard to believe anyone wouldn't like it. The story centres on 15-year-old Charley Thompson, who has been brought by his father Ray from Spokane to Portland, where Ray has found work as a forklift driver. Things are not good for the isolated and nervy Charley. His mother has long ago abandoned him ("She's fucked-up in the head and likes to party too much"), and he has no friends, except for a horse named Lean on Pete. Told in Charley's sturdy first-person narrative, this gentle offering is a beautiful story, told with grace and insight.
Susannah Cahalan- Brain on Fire: My Month of Madness 
Due to be made into a film by Gerard Barrett (Glasslands, Pilgrim Hill), Brain on Fire is the kind of non-fiction account that makes you realise quite how lucky you are to be alive and healthy. At just 24, author Susannah Cahalan was happy to have snagged a job as a journalist with the New York Post. But over a short period, Cahalan began to experience first headaches, then seizures, hallucinations, paranoia and violent psychosis. Strapped into a hospital bed, Cahalan baffled her doctors, who despaired of helping her. But thanks to the work of one inspiring medic, Cahalan's symptoms were traced to an ultra rare autoimmune disease attacking her brain. In this mesmerising account, she traces her journey from health to sickness, channelling her hazy memories, but also deftly winding in the perspectives of those close to her. Cahalan is only the 217th known case of anti-NMDA-receptor autoimmune encephalitis. Her book is dedicated to all those unlucky enough to be "without a diagnosis".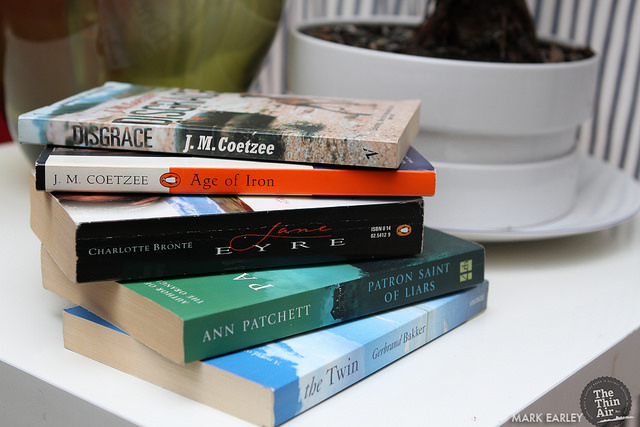 Diana Wynne Jones- Power of Three 
Before there was JK Rowling, there was Diana Wynne Jones. If the British fantasy author, who died in 2011, had begun rather than ended her publishing career in the last ten years, when children's fiction exploded as a genre, she'd be greeted as a phenomenon; as it is, Wynne Jones is merely fondly remembered by those of us bookworms who loved the fantastic worlds she created. Growing up, any time my mother brought me on the trip from Skibbereen to Cork city, I'd run into Waterstone's bookshop to see if anything new by Wynne Jones had arrived. I could single out any of her books for mention, but Power of Three was one of the first books of hers that I read, and its compelling story – which tells of three children, two who are gifted and one who believes he is ordinary – stayed with me. If you have kids, try out her books with them; her storytelling doesn't age.
Charlotte Bronte- Jane Eyre 
Jane Eyre is one of the most perfectly imagined books I've ever read. As a kid who was usually given literature by men to read, it was so thrilling and refreshing to be plunged into the world of a brilliant female author, writing from the first-person perspective of Jane, a young orphan who is shunted from the cruel family of the Reeds into the horrendous Lowood institution where she nearly dies. Of course, it's a love story as well – the adult governess Jane and her employer Mr Rochester are perfect for each other, both stubborn, unusual and uncomfortable with revealing depth of feeling. A gorgeous read.