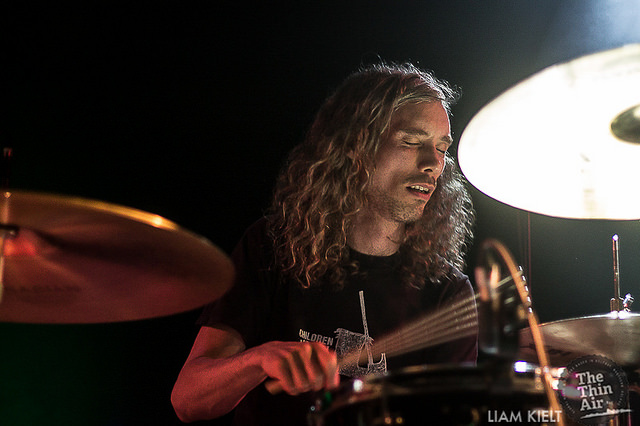 Ror Conaty is currently drumming with cosmic heft overlords No Spill Blood and with Wizards of Firetop Mountain. Today, he shares a playlist of some heavy duty tunes he's currently enjoying. In his own words:
"These are songs I've been hounding on lately, some are better off heard in the context of the album like Clint Mansell or Swans but all of them psych me out, some for their intense drive or their ability to make me focus while making things and others for giving me that last shot of serotonin when I though I was empty."
No Spill Blood launch their debut album Heavy Electricity at The Workman's Club in Dublin on 28th March.