Features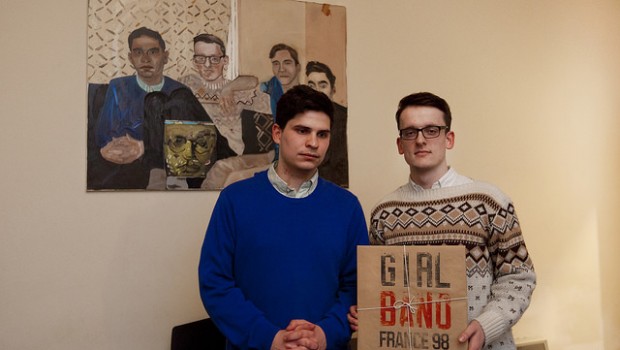 Published on March 3rd, 2015 | by Loreana
0
Track Record: Spies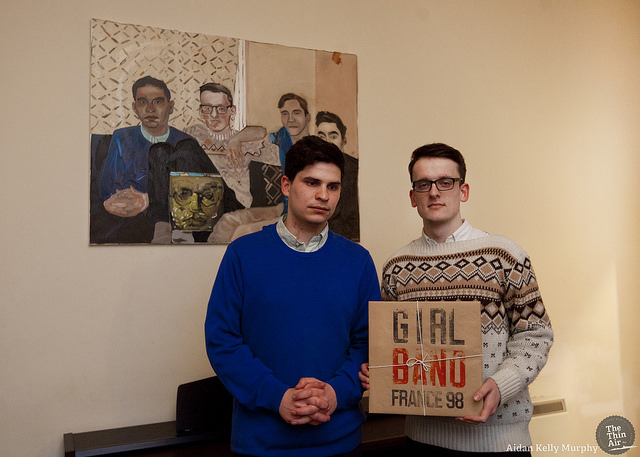 In the latest installment of Track Record, Conor Cusack from Dublin band Spies gives us an insight into his prized record collection, featuring favourites from the likes of Echo and the Bunnymen and Kraftwerk, as well as our very own Girl Band and Paddy Hanna. Photos by Aidan Kelly Murphy.
Girl Band – France 98
As you may, or may not be aware, Girl Band have recently signed a big dick record deal with Rough Trade. I know we've had our differences in the past, but I was willing to put this behind me and congratulate them on their success. I recently met the band out in a nightclub, and it really does pain me to admit that whatever semblance of humility and decency they could previously muster has now gone. Until now Daniel Fox had been commonly regarded as the most approachable and "down to earth" member of the group. The opposite is now true. When I met him last he behaved like a total megalomaniac, swearing, shouting and berating everyone in sight. He took full credited for their latest music video, claiming director Bob Gallagher was nothing more than a "talentless, tea-making lackey" and that he himself was "The brains behind the whole video operation as well as everything else we've ever done". I picked this record to remind them that this time two years ago they were knocking out cheap cardboard cut out shite, and using my good name as desperate ploy to shift a few more units. A tactic that seems to be still very much in use based on their recent music video.
Marty Robbins – Gunfighter Ballads and Trail Songs
Nick Dimaio from The RAGE introduced me to this album probably back in 2006 when I was working in the record shop for my transition year work experience. It used to be his go to nugget to stick on between the hours of 10-11 to ease his way into the day. The record itself is wonderful, Marty lends his regal vocals to the pantheon of cowboy songs that we all know and love. My brother Ciaran is a huge fan, as is Michael from Spies who has covered a number of the tracks acoustically at Spies shows.  'Cool Water', 'Hanging Tree' and 'Big Iron' are probably my favs.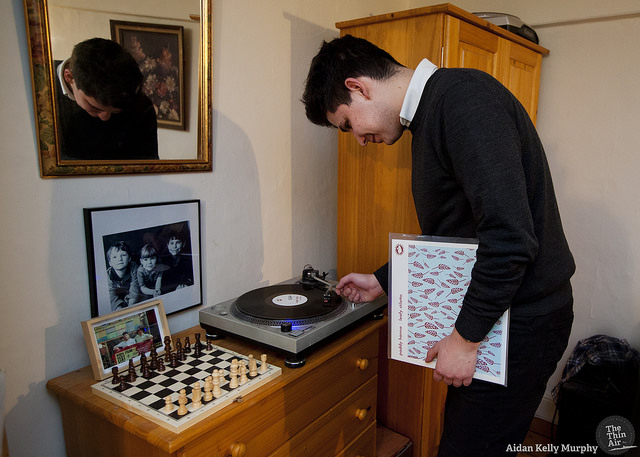 Paddy Hanna – Leafy Stilleto
Words cannot describe how much I love this record. Not sure when it first came onto my radar last year, I do remember one of the days of HWCH when myself, Jeff and Neil from Spies all bought a copy of it. It's been on constant rotation since then. I'd estimate I've listened to it at least twice every day for the last six months.  The record has the hits for sure! Songs like 'On This Pier To Long', 'Barry White' and my personal favorite 'Rosslare Tapes'. The latter one has this amazing Kraut beat, which groves away and when the bass comes in the verse it's incredible.  His voice sounds like all of my favorite singers and the way it's produced is beautiful, like a better Scott 4 or something. That's probably a bad comparison. Anyway, if you haven't heard it yet, get on it.
Echo and the Bunnymen – Ocean Rain
This album is the real deal. Pretty much everything about it is quality, the twelve string guitar, the stripped back production and most importantly the strings filling everything out. It's a pretty big departure from their previous record Porcupines and paved the way for their more produced self-titled album, which I'm also a big fan of. There are so many belters on this record. I will always remember Ross Hamer from Jet Setter drinking a bottle of sherry and getting a bit too excited about My Kingdom in the RAGE one night. This album has very much informed my guitar playing in Spies, I've been dining out on riffs from it for about two years.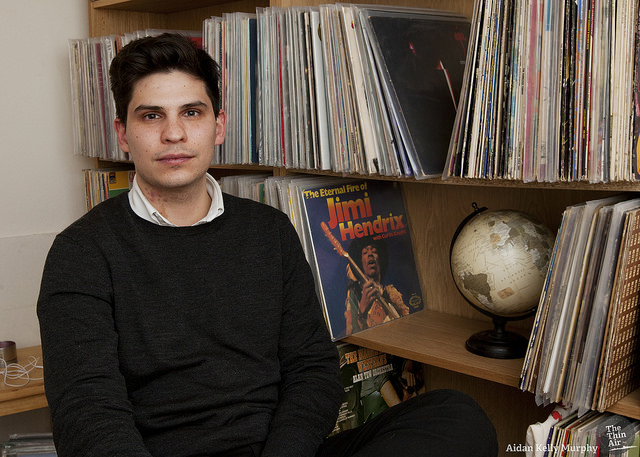 Jimi Hendrix – The Eternal Fire of Jimi Hendrix
You may recognize the Hallmark label from the bargain bin of most record shops. They did a number of low budget reissues in the 70's and 80's of bootlegs from the 60s. This record was recorded when Jimi was being managed by Curtis Knight, who was a complete crook. Hendrix signed a management contract with him at the start of his career, which basically bankrupted him later on when he started making money. For some reason half the record is Curtis Knight singing terrible Beatles covers. The other half is these insane noise jams, with really early use of the wah pedal, but backed with a soul/funk band. Think the Meters meets good Cream. This is my Dad's copy. He used to play it when I was a kid and I'd go nuts. I distinctly remember my mother absolutely hating it every time he'd stick it on.
Kraftwerk – Autobahn
Not sure how I initially came across this, think I just picked up a copy randomly having not heard it before. Obviously the cover is iconic, but it didn't really prepare me for how good it is. The first side of this record is probably one of the greatest musical compositions ever. I have requested my mother to play it in its entirety at my funeral. This record has been a big inspiration on my guitar playing in Spies. 'Moosehead' was a concerted effort to steal the melody from the chorus structure, which I seem to have largely got away with.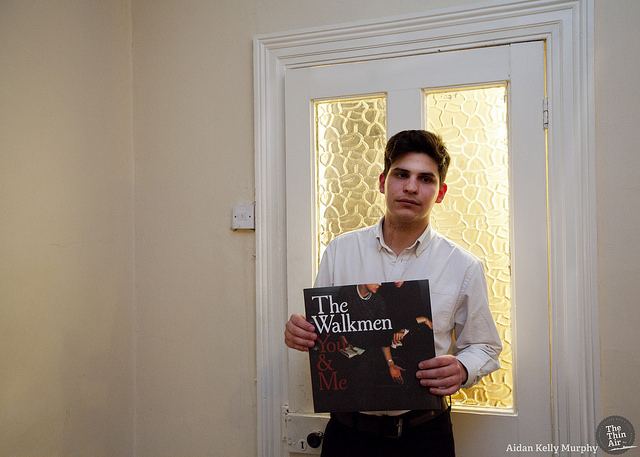 The Walkmen – You and Me
When I heard the Walkmen had broken up last year I was totally devastated. They've been a huge band for me for about eight years, I pretty much love all of their records. Their live show was absolutely incredible too. This was the first one of their albums I really got into. The first track on this record 'Donda Esta La Playa' is this really brooding, intense track. Makes me feel like I'm riding out to war when I hear it. That's pretty much their vibe actually, when Hamilton Leithauser sings he holds the microphone like he's a boxer in a ring. 'Red Moon' too, all these weird anthems with this aggressive trebly guitar. Beautiful.

Miles Davis – Sketches of Spain
This is another record that I need to credit my old man for introducing me to. Funnily enough my mother also absolutely hates this one.  She says it sounds like someone is blowing up a load of balloons. For this record Davis teamed up with Gil Evans and took on some contemporary Spanish pieces, as well as general moody Spanish compositions. The last song on this record, 'Solea', nearly resulted in me buying a trumpet when I was fifteen so I could play along to it. It was probably for the best that I didn't.  The groove on that track is amazing though, really sparse rhythm section looping for about ten minutes while Miles goes absolutely 90 on the trumpet. Very cool.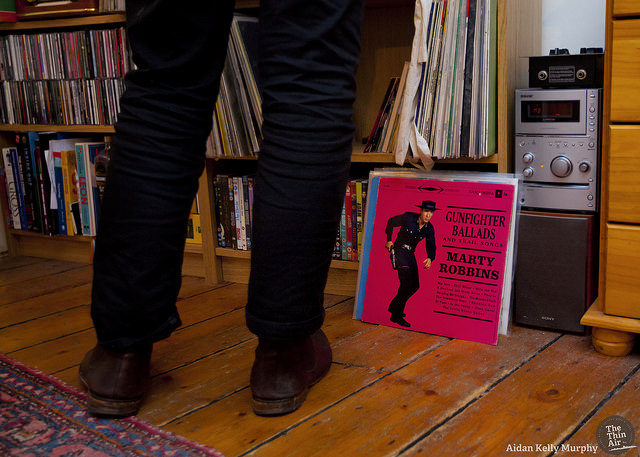 Bobby Vinton – Blue Velvet
For whatever reason I've spent the last two years buying more or less exclusively 50's crooner records. There is something about the music of that era that very much resonates with me. I think it's a combination of the way the vocals sound, as well as the extremely complex arrangements. Take a song like 'Blue on Blue': it's about two minutes long, and in those two minutes they pack a lifetime of treats. Honestly you could listen to that track fifty times and each time hear something new, a fragment of strings, a subtle backing vocal whatever. Anyway, my crooner buying madness culminated last summer when I had to go to San Francisco for work, and spent a full day in Rasputin's records out in Berkley. I spent about $150 and came back with over 150 records, one of which was this record which I got for $1.50. Boom.

Paul Simon – Graceland
You know that scene in High Fidelity when John Cusack sticks on the Beta Band EP and sells about four copies straight away? Graceland has the same effect. Back in the day, you could stick on Graceland in Trout and be guaranteed to sell some dude a copy. This album is absolutely quality. It reminds me of my final year of college when this was on constant rotation in our house in Maynooth. The title track always gets me, it's got this really subtle underlying sad quality, which you don't immediately realise as it's such an upbeat song.  My brother and I went to see him in the 02 a few years back when he did the reunion tour for the record and it was incredible. We were stuck down the back but it didn't matter really, he absolutely nailed it. He also had all the boys from Ladysmith Black Mambazo with him and rocked 'You Can Call Me Al' twice which was a good style for sure.
Spies play Whelan's, Dublin on April 8. Stream their new EP, Sea Creature, here.