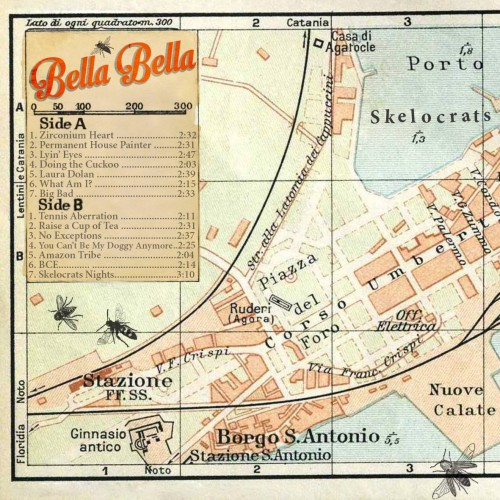 Not that you need reminding, but those notoriously sonically incestuous Popical Island lads are a quare bunch of busybodies this weather. Having unveiled the video for his very own 'The Loneliest Master' just yesterday, Bobby Aherne AKA No Monster Club is the directorial maestro behind the cosmic-romance themed video for Skelocrats' effortlessly earworming 'Zirconium Heart'.
The song will feature on the Dublin band's forthcoming album, Bella Bella, which is launched at Dublin's Bello Bar with Ginnels and Switzerland on Friday, April 17.  The band will also play Sweeney's, Dublin on May 9 and  Galway's Roisin Dubh with Paddy Hanna on May 14.
Watch the video for 'Zirconium Heart' – a veritable feast for the senses – below.