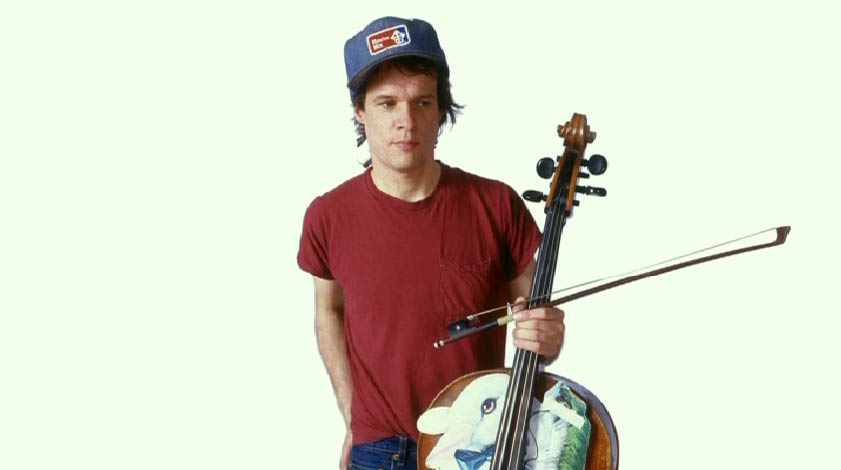 The big announcement last week as we went to post the column was that PLUGD Records and the Triskel were bringing a live performance of Arthur Russell's 'Instrumentals' to Cork, happening at the arts centre on May 22nd. The 1974 concert piece, perhaps the most important of the avant-garde icon's body of work, will be performed by an all-star nine-piece ensemble, including original collaborators: Peter Gordon, composer and bandleader of Love Of Life Orchestra; Rhys Chatham, composer; Ernie Brooks of The Modern Lovers; Peter Zummo, formerly of The Lounge Lizards; David Van Tieghem, formerly of The Steve Reich Ensemble & founder member of Love Of Life Orchestra; Larry Saltzman, formerly of Art & Garfunkel); and Gavin Russom of DFA, LCD Soundsystem etc. Tickets at €24 can be got here.
This week is a busy one, too: kicking off tomorrow night at The Roundy with BLOOMS, the brainchild of Louise Cunnane, with Carried By Waves making a rare live appearance to support. Last year's 'If' E.P. is a tense, taut and smart series of shards of sultry, anxious electronica, led off by the electrifying 'Skin'. Get better acquainted with the SertOne remix below…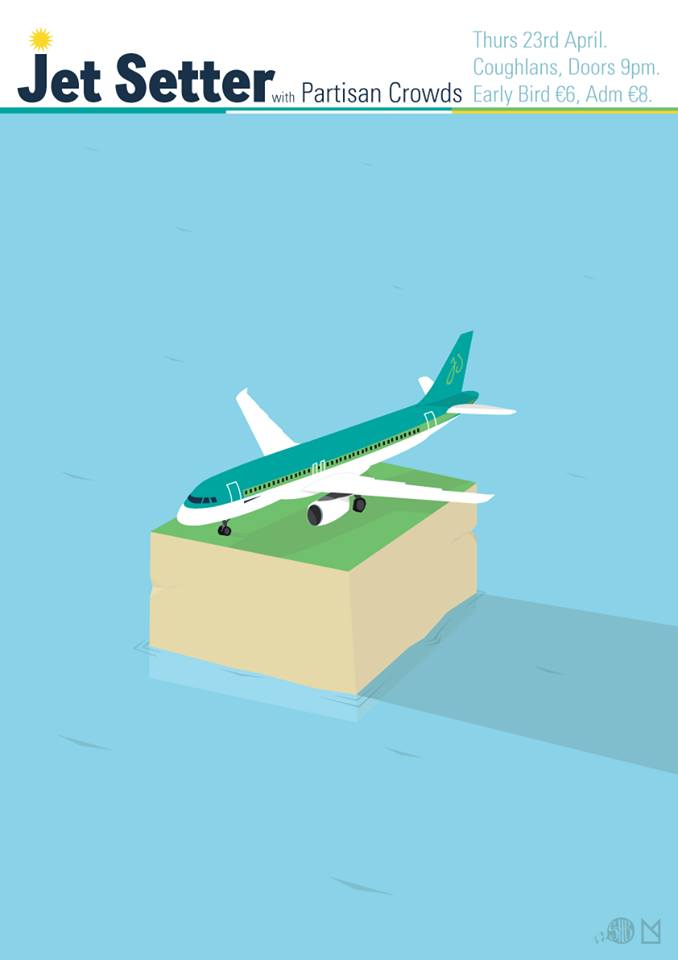 Thursday night at Coughlan's on Douglas Street sees the Southern Hospitality Board bring Dublin lads Jet Setter back down for a headliner after a sterling showing at the Quarter Block Party in February. Launching six-track E.P. 'Never Had It So Good', the follow-up to introductory singles 'Not Yet' and 'Dippin' Toes', the band will be performing songs from both sides of the record, a study in contrasts between harmony & happy psychedelia and more strident rock 'n' roll. General admission is €8, but you can still grab tix from Coughlan's and PLUGD for six beans.
On Friday night, hardy Leeside perennials The Shed emerge from slumber to launch their third full-length, 'Stealing Away', with support from young Cork post-punks Skrujax. The lads head into their eighth year since EP 'What Are You Listening To Lately?' won them praise and favour from local press and a slew of live engagements. In the intervening years, a steady stream of albums, singles and festival appearances have kept them in the public consciousness, including a single launch for 'Wrecking Ball' that raised over three grand for the Hope Foundation in 2013. Tickets are €10 apiece on the door.
Saturday is stacked both day and night, but while the Cork World Book Festival Market on Grand Parade (free) and the Cork Comic Expo (curated by Cork illustrator extraordinaire Will Sliney) at Mahon Point will satisfy your grey matter by day, it's a night for dancing and/or getting lost in tunes.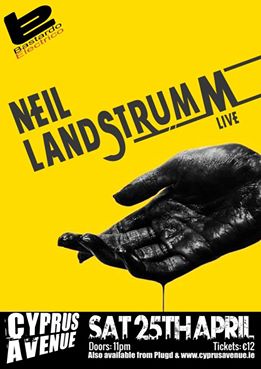 A two-parter of techno takes Cork, with pre-game proceedings for the arrival of Swedish techno innovator Neil Landstrumm kicking off at 8pm sharp at the Cork Community Print Shop, courtesy of Subsession and promoters Bastardo Electrico, with Brophy, Mikey B-side, Benson and Shiv taking the reins. The gig is of course BYOB, and entry is a fiver including a two-euro concession for the main event, kicking off at 11.30 across at Cyprus Avenue.
Landstrumm is renowned as one of the innovators of his genre, and has been touring worldwide for over 20 years with fully hardware-based live sets. A pioneer of electronics, over the years, he's released records on legendary labels such as Peacefrog, Tresor, and Planet Mu, and over 10 studio albums, with notable recent releases including EPs on Jerome Hill's Don't Recordings, a series of collaborations with Billy Youngman, and a killer track for the "8 Earwigglin' Ways to Die" compilation on Sunil Sharpe's Earwiggle imprint. He'll be joined by Waterford techno legend Niall Power and Bastardo resident Philip Deasy, with tickets going for €12 at the door (or a tenner if you attended the pre-session)…

For those of you looking for something a tad more casual, the bods behind Generic People have assembled a new club night, opening Saturday at Pav @ Pana (we shan't be calling it 'The' Pav). SWOON, a night made strictly for dancing (no cameras or mobiles on the floor by rule, it seems), boasting the Cork electronic collective's wide range of sounds and tastes, from disco to hip-hop and funk, and most interestingly, integrating live visuals and improvisational live performance elements from their jam shows to create an original entry in Cork's nightclub scene.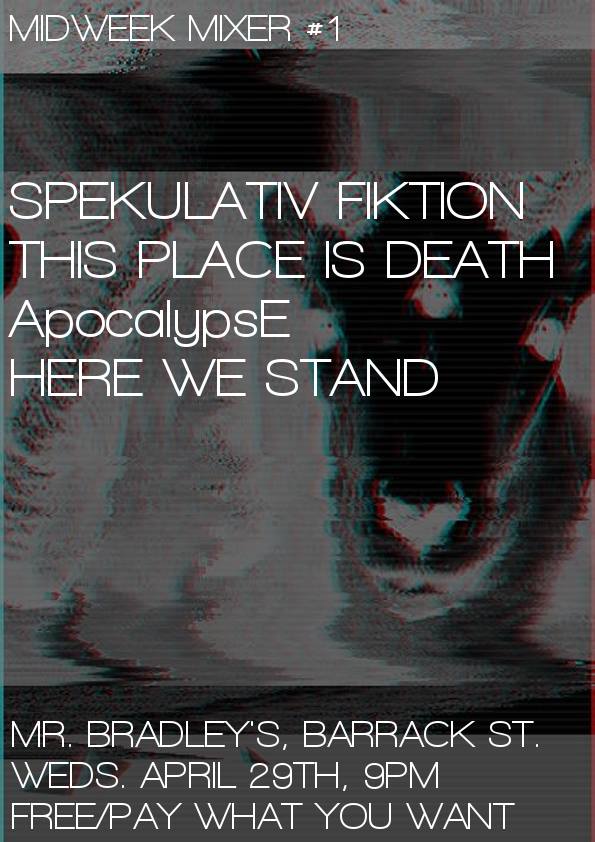 Last but not least – that wee gig announcement we teased last week at the end of the column. For weeks now, your writer has, along with Niamh Hegarty (New Noise, RTÉ 2XM) been conspiring to put together a new, hopefully regular, midweek show on at Mr. Bradley's, showcasing worthwhile local music of all genres, bringing bands & artists together with the city's gig-going regulars in an intimate environment and celebrating the city's rich vein of talent in a different way.
The result: Midweek Mixer, kicking off at Bradley's with installment #1 on April 29th. Headlining is stalwart Leeside rapper and beatsmith Spekulativ Fiktion, with Hobo Convention man JusMe on the decks. One of Ireland's most honest, intelligent and forthright lyricists, his uncompromising delivery is matched by his array of original and collaborative beats, drawing from the old-school to inform the future of Irish hip-hop. This Place is Death are a vastly underrated trio from Cobh and the city, marrying nineties alt-rock/grunge jaggedness with blissful psychedelia to wonderful effect. ApocalypsE have come in for high praise since decimating everything in sight with laser-focused wordplay & nuclear energy at the Quarter Block Party, and pretty much ought to lift the backroom of Mr. Bradley's from its foundations, while metalcore quartet Here We Stand have upped their game considerably in recent months, both musically with a new line-up & resultant intensity, and in their contributions to the local music community, involving themselves both in running shows and appearing at all-ages and fundraiser gigs around the city, alongside their own gigging calendar. It's gonna be a good'un, and it's free/pay-what-you-want in, so you've no excuses, really.
That's it for the week from us. Cork events, gigs, releases and cultural excursions of any sort belong here, so get at me: mike(at)thethinair(dot)net. Press releases, MP3s and anything that's not spam is more than welcome.