Features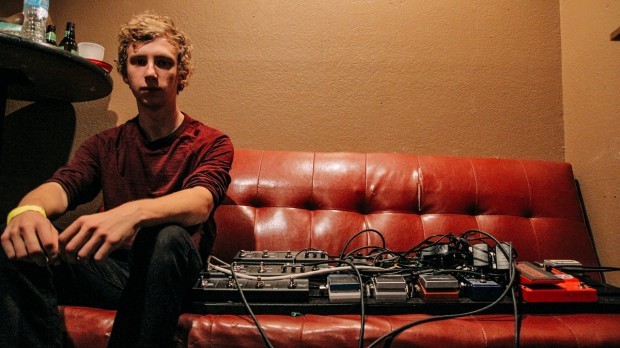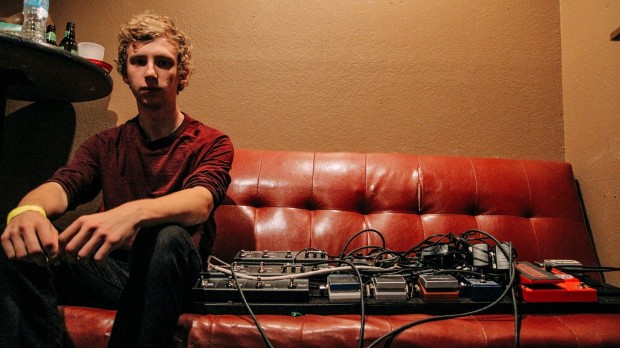 Published on April 29th, 2015 | by Niamh Hegarty
0
Q+A: Mylets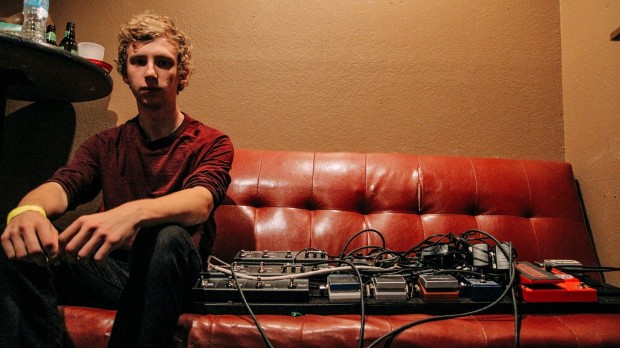 At just 20 years of age, Henry Kohen AKA Mylets' debut album has just been released via Sargent House. Having received exceptionally warm reviews from the likes of NPR and the New York Times, he's just left California to tour Europe with And So I Watch You From Afar. Koken talks to Niamh Hegarty about some of his time at Sargent House to date and the evolution of his new album, Arizona.
Your standard of musicianship is particularly high. When did you first pick up a guitar?
I found my dad's old 3/4 scale off-brand acoustic in a closet when I was maybe nine. I've been playing consistently since then, though I'd say I only began to take practice and discipline seriously when I was 17 and began teaching kids at a local music shop.
How many hours of practice do you put in a day?
At most, I put in around seven or eight hours of guitar work a day, but there also strings of days where I won't touch a guitar and will choose to research something I can put into practice in some other way.
Tell us about one of your first bands?
My first band was while I was still in Middle School with my brother Max and Edward J and was called The Cinnamon Telegram, but both my brother and I got let go for whatever reason. Max and I then started a band that eventually included a good friend of mine, Will B.
How did Mylets come to be from that?
Everyone else stopped playing music seriously and I kept playing music seriously.
How did you get involved with Sargent House?
I emailed Cathy Pellow and she took me in for whatever reason. I'll be immeasurably grateful to her for the rest of my life for that.

Your debut album Arizona has been received exceptionally well by the likes of NPR and the New York Times. Who did you record it with and why did you chose them?
I recorded it with Sonny Diperri. He and I met several times before committing to the idea of working and I quickly grew to trust him based on his outlook on music and life. I trust very few people. I don't believe anyone else on Earth could've helped me make this record the way he helped me. I plan on working with him on all foreseeable future projects.
Can you tell us about your writing process?
I like to be conventional. Start with the biggest, most over-inflated idea I can come up with and then trim all off the fat.
Some of the newer tracks have been compared to the likes of Nine Inch Nails. What inspired the new album?
Comparisons are inevitable and I think if one was to listen to the full album, they'd realise the NIN comparisons fall pretty short after the similarities on the drum programming of the first song. My biggest influence on the record was the album Achtung Baby by U2, which I think is one of the greatest albums ever put together and which, by no coincidence, also had a great impact on a relatively young Trent Reznor.
Live, you have a lot on your plate. Essentially it is a one man show covering drums, bass, loops, how do you prepare?
Just lots and lots of rehearsing. Ideally, I'd like to be fully rested and physically comfortable before shows, but the truth is I don't sleep a lot and I hate eating within several hours of playing music.
You've already toured extensively with some amazing artists, the likes of TTNG, Emma Ruth Rundle and ASIWYFA. Favorite tour memory?
Getting to sing and play guitar/bass with both TTNG and ASIWYFA was always a treat and I'll always remember it fondly. There was also a bit in Emma's set where she'd sing a line from someone else's song that we both love and it always made me just absurdly happy.
If you had to pick one, most significant tour moment?
I think that would belittle the overall experience of touring. It's not something I really appreciate or understand until it's over and then I can choose to learn as much or as little as I care to. I learned a lot of ugliness about myself last tour which was exciting because now I get to work on rewiring those parts of my brain.
Currently you live at the Farm, which is Sargent House's newest project. Can you tell our readers a bit about that?
It's a property located north of the San Gabriel mountains where I've spent the past year writing, rehearsing, hiking, and taking care of dogs. It's a place that presents a lot of unique opportunities to both Sargent House and non-Sargent House bands, should they choose to take advantage of it.
What's it like living at the Farm on a day to day, surrounded by music, it must be a constant source of inspiration?
Like anything else, there's a threshold to how much isolation one can take before it becomes more and more detrimental. I love the Farm and it has been an invaluable tool for me to have as a musician, but it is very easy to lose track of time and a grip on the outside world. I'll have three weeks of relative productivity and then a week of watching Dr. Strangelove three times a day, every day, which is not a healthy way for anyone to spend time.
Finally, who are you listening to at the moment?
I've been listening to a lot of music that my dad would listen to on Sunday morning while cooking my brother and I waffles or pancakes. A lot of alternative country stuff like Sparklehorse, Uncle Tupelo, Ass Ponys, Camper Van Beethoven, Grandaddy, Lucero, Guided by Voices etc. I'm also getting way into modular synthesis and listening to people like Blindoldfreak (Alessandro Cortini), Kaitlyn Aurelia Smith, Panda Bear, and Suzanne Ciani.
Catch Mylets live when he tours with And So I Watch You From Afar, kicking off on April 28th in Glasgow. Listen to his debut album "Arizona" below.