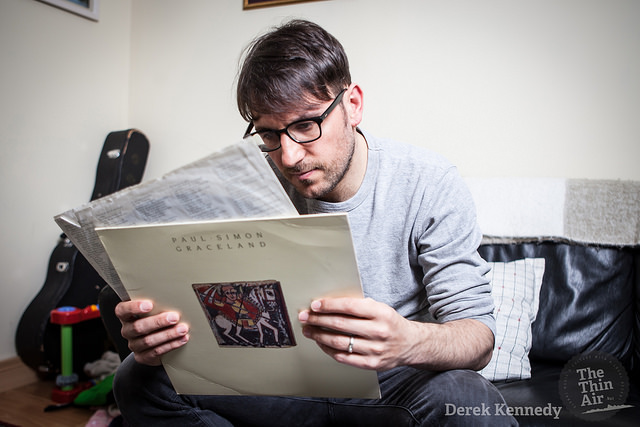 In this installment of Track Record, we hang out with Kieran McGuinness from Delorentos to discuss some of his favourite records from Arcade Fire to Television. Photos by Derek Kennedy.
Paul Simon – Graceland
People talking about this album often talk about the politics of it, and the controversy, or the African influences, but I love it because of the melancholy heart that lives below the happy surface. The title track alone never fails to give me goosebumps. This is the second album with African influences on this list, but I dunno why.
Beach House – Teen Dream
This is a lovely warm album for a fire. If you have a real fire, put it on, get a drink and sit there in the flickering half light and enjoy. If you don't have a fire, empty out your green bin in your garden or balcony, and light that and watch that through the window until your neighbours call the guards.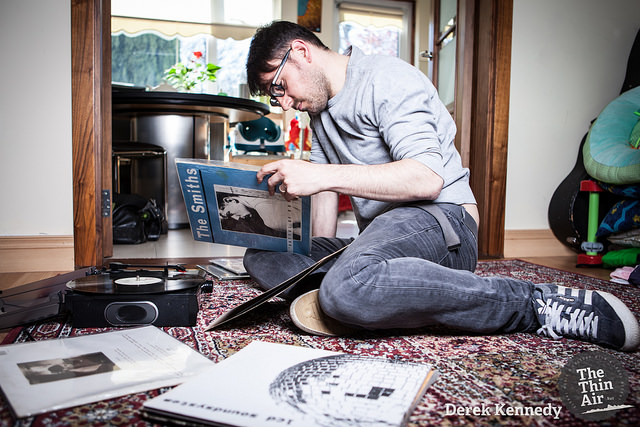 The Smiths – Hatful of Hollow
Typically, The Smiths' best album isn't really an album, but a compilation of b-sides and session tracks. It's got 'Please Please Please Let Me Get What I Want', 'How Soon is Now?", "William It was Really Nothing' and 'Heaven Knows I'm Miserable Now' on it. What more do you need?


LCD Soundsystem – Sound of Silver
I started listening to Sound of Silver when I started by brief dalliance with jogging, as I imagined it would suit the activity. Turns out it suits pretty much anything, from eating steak on a calm Sunday evening to getting yourself wound up for a night out or a gig or something. The lyrics and soul of the music is way too good to waste on jogging.
Talking Heads – Remain in Light
For me, Talking Heads are often a band to be admired more than listened to, and sometimes I feel the weight of the ideas in their songs can result in music that is interesting rather than enjoyable, but Remain in Light is the exception to that thought. From start to finish it's everything that an album should be; exciting, clever, bursting with life, and different.
Blur – Blur
Best cover art ever. Looks amazing on vinyl. Also has a perfect a side/b side tracklisting that is lost on the CD. Lost!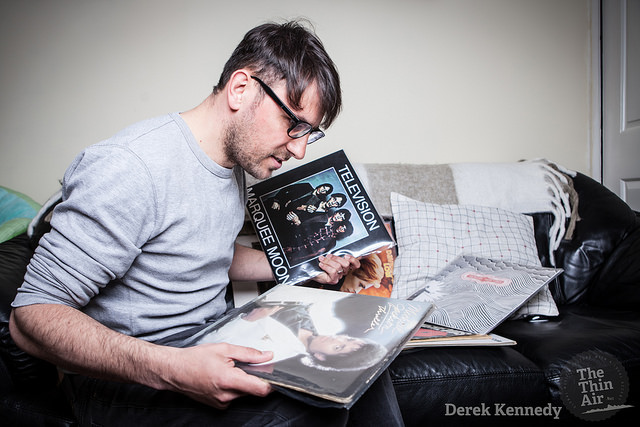 Television – Marquee Moon
I can't remember how I got into Television, maybe the constant mentions around the time that The Strokes arrived, or maybe it was around the time of CBGB's closing, but either way I listened to the album about a thousand times in the 00's, and it's still brilliant. I also sing the guitar parts as if they are lyrics – always a good sign.
Radiohead – In Rainbows
Radiohead's best album (yes, it is, I don't care what you think – it is.) is a joy on record – the life and energy that is curtailed on the CD or MP3 is all there on the record. It's a masterpiece.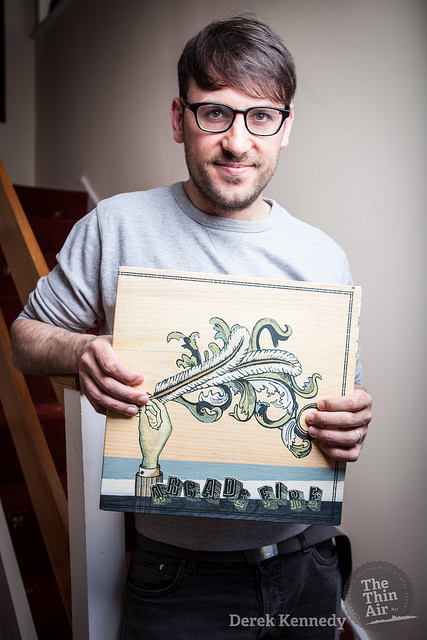 Arcade Fire – Funeral
Are Arcade Fire cool anymore? This is the kind of question that young men with whispy thin beards debate over mass-produced craft beers in stylised trendy pubs, when they could be at home listening to the genius of Funeral and not giving a shit about that kind of bollocks.
Pixies – Surfer Rosa/Come on Pilgrim
This record is pretty much The Best of the Pixies music, and anyone who says otherwise is a contrarian, predestined to argue with small details for eternity, struggling to find fault with facts and unable to find joy in wonderful things like Kim Deal's bassline in 'Gigantic'. Plus this album has Come on Pilgrim, the first mini album, which is joy itself.