In the latest installment of Track Record, Derry radio broadcast and bona fide music savant Stephen McCauley selects and talks about some of his all-time favourite records. Stephen presents Soundscapes – featuring a mix of contemporary classical, electronica, ambient and acoustic music – on BBC Radio Ulster every Wednesday night. Photos by Colm Laverty.
The Velvet Underground – The Velvet Underground & Nico (1967)
I was slow to mention this record because it's popularity is almost a cliché in itself but it had a profound impact on me when I first heard it and it still does. I was 15 and regularly exchanging mixtapes with friends. One day my friend Dean handed me a cassette and, on one side it had the first Doors album and, on the other, the first Velvets album. I lived off that tape for about a year! If it still exists, it must be completely worn out. Like anyone who loves this record, I felt I'd been let in to an underground and, let's face it, pretty seedy world. It feels limitlessly free and dangerous. I completely loved 'Sunday Morning', 'There She Goes Again', 'I'm Waiting On My Man', 'Venus In Furs' and 'The Black Angel's Death Song' but I was completely hooked on 'Heroin' (see what I did there?). I still listen to that song on a regular basis and am constantly in awe of how it doesn't seem to observe any musical conventions but it's own, from Maureen Tucker's drumming to John Cale's chaotic violin and Lou Reed's insistent guitar motif and, of course, the lyrics and how he delivers them. Ostensibly, it's a song about heroin use but I've always felt that there's a lot more to it. Sometimes I see it as a love song full of anticipation and uncertainty, highs and lows. "…and I guess I just don't know…"
And So I Watch You From Afar – A Little Bit Of Solidarity Goes A Long Way 7" (2009)
If ever there were words to live by then "A Little bit of solidarity goes a long way" are pretty close to an ideal social mantra. And So I Watch You From Afar have been a life-changing band for me. So many of the records I've mentioned are remote either in terms of time or location. I lived through the creation of And So I Watch You From Afar's first album and was lucky enough to be close enough to the band to discuss much of it with them as it was developed. I even made a very brief and indecipherable cameo on 'Clench Fists, Grit Teeth, Go'.
They came along at a time when I was searching for a new band to believe in and they floored every expectation I could have had. Their astonishing early gigs are still indelibly inked into my memory. Their debut album is still one of my favourite records of all time. I remember when Rory Friers first sent me this song, I wasn't initially overwhelmed but after 4 or 5 more listens, I couldn't listen to anything else. I still think it's their finest moment. Melodically, it is effortlessly pitched between melancholy and euphoria and even though it is instrumental, the message always seems clear!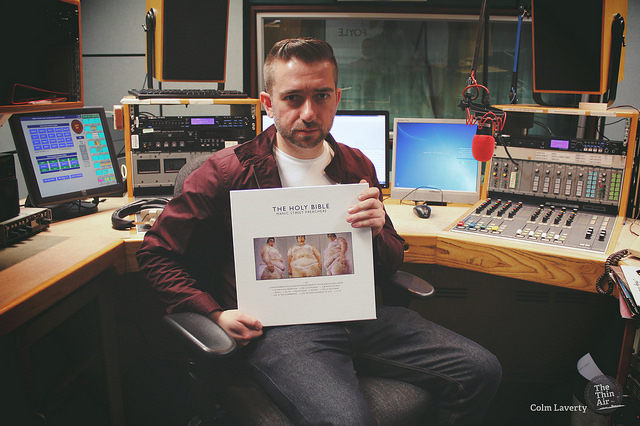 Manic Street Preachers – The Holy Bible (1994)
In 1994, the trade winds of Britpop ushered in an unholy alliance of lairyness and equivocation. In that incongruous context, Manic Street Preachers released their masterpiece. Unlike anything that had gone before or would come again, The Holy Bible was a rapid-fire deconstruction of contemporary Western Civilisation, it's moral, social and political values. It was both claustrophobic and liberating.
It was a wake-up call to me on so many levels not just in terms of music. Hearing that record and poring over it's lyrics and artwork felt like an education, a renaissance. I searched out the numerous political and philosophical references littered throughout which awakened in me a fascination with literature, social history and politics. You can't say that about many records. Easily my favourite album of all time.
Simple Minds – Empires and Dance (1980)
Simple Minds are often associated, rightly or wrongly, with bloated, self-important stadium 80s soft-rock. In actual fact, they started out as one of the most innovative, experimental and genuinely original post-punk bands of the late 70s. Their first album Life in a Day was in thrall to the band's influences and was scattershot and incoherent as a result. The second album Real to Reel Cacophany was where the band began to truly experiment and discover their own unique voice. It, too, had a disjointedness to it but this time it was due to the parameters of experimentation.
On their third album, Empires and Dance, they hit the nail on the head and released a completely coherent record which still sounds futuristic over 30 years later. Their frenetic European touring gave the album its aesthetic with constant sonic references to European train travel. Its messages were woven into an air of mystification and suspicion. The stunning artwork was later imitated by Manic Street Preachers for The Holy Bible. Manics frontman James Dean Bradfield still sites the album as a defining moment for him. For me, I listened to it as a teenager, in the very early 90s as hip-hop was getting into full swing and grunge was breaking. It felt, reassuringly, like outsider's music and it still does.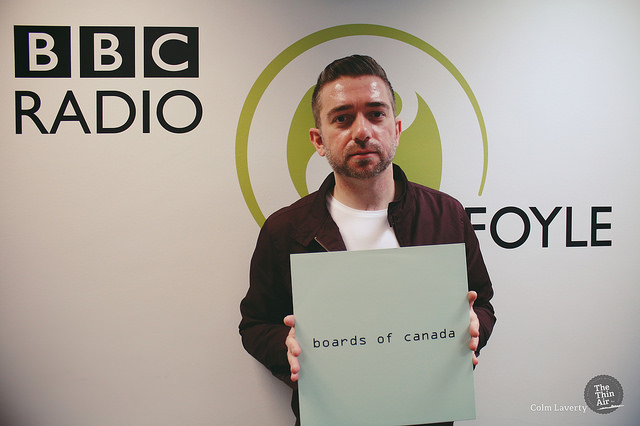 Boards of Canada – Hi-Scores EP (1996)
Boards of Canada were the band who took me from the world of guitars to the world of electronic music. Their debut album Music Has the Right to Children from 1998 has been rightly proclaimed a masterpiece. I've loved every single LP and EP they've released but, for me, it begins and ends with their first commercial release – the Hi-Scores"EP. It was released on Skam Records 2 years before they first began their relationship with Warp Records. When I listen to it, I'm still amazed at how effortless it seems. It's laden with acquiescent contradictions – the music has a cold clinical composure which belies its inherent warmth and sadness. The closing track 'Everything You Do Is A Balloon' is, for me, the greatest track they have ever recorded. It's solemn, drizzling  introduction followed by huge plangent sea chords crested moments later by a perfect synthetic fanfare never ceases to mesmerise and to warp the visible world around you while you listen.
Public Enemy – Apocalypse 91: The Empire Strikes Black (1991)
"The future holds nothing but confrontation" – so opens the relentless sonic assault of Public Enemy's 1991 hip-hop masterpiece Apocalypse 91: The Empire Strikes Black. For many, Public Enemy reached their high water mark with their previous album Welcome to the Terrordome which spawned their most recognisable single 'Fight The Power' but I've always preferred the follow-up not least because the singles 'Can't Truss It', 'Shut 'em Down' and 'By The Time I Get To Arizona' were so utterly intoxicating.
I heard this record when I was 16 and was in thrall to The Velvet Underground, The Cure, The Doors and early-Simple Minds. I was initially very resistant to hip-hop but my friend Steve was one of the biggest hip-hop fans in Derry. He had a forensic appreciation and a comprehensive collection of De La Soul, A Tribe Called Quest, Wu Tang Clan, Eric B & Rakim, Ultramagnetic MCs, Ice Cube and, of course, Public Enemy. Finally, I made the connection and it was this record. Specifically, it was the Pete Rock remix of 'Shut 'em Down' and the song 'By The Time I Get To Arizona'. I love how fearlessly uncompromising Public Enemy have always been. Not a wasted word, not a wasted sample, not a wasted second. Hip-hop these days spends so much time narcissistically celebrating wealth, Public Enemy raged against the machine like no other.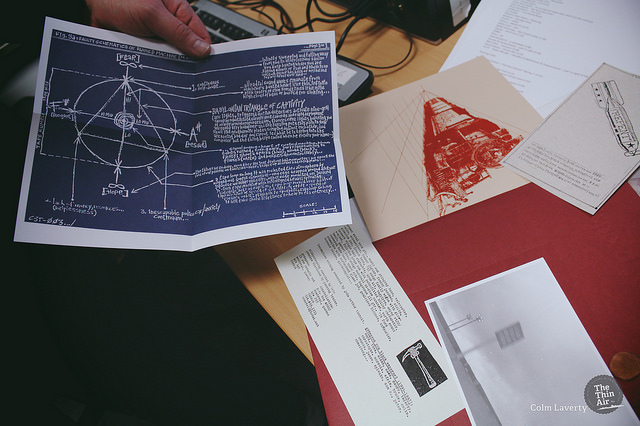 Godspeed You! Black Emperor – F♯ A♯ ∞ (1997)
I heard 'Dead Flag Blues' on a compilation CD that a music magazine put out and was dumbstruck at how completely oppositional it was to everything else that was being released at that time. A drone, a deep, weary voice reciting post-apocalyptic free verse eventually drenched in a wash of plaintive strings and clockwork post-rock guitar. To this day, it still puts the hairs up on the back of my neck! I bought the album on CD and it was equally singular. There were periods of near silence punctuated by the sound of faraway trains, overheard speech but above all moments of intensely powerful music. I, never again, viewed music the same way.
I read every article I could get my hands on about them at the time because they seemed to engender myth and hearsay like no other band at that time. Rumour had it that they all lived as a collective in an abandoned warehouse in Montreal. I was also intrigued by what I'd read about vinyl editions of the album which, apparently, had different artwork, a different mix and a penny crushed by passing trains. I sent off for it, assuming that it was all just nonsense but sure enough, the artwork was different, the mix was different and when I took out the record, a crushed penny fell out. I don't know why it's so important to me but there's something special about a myth becoming real. The symbolism of the crushed penny also seemed an integral element to the record's anti-capitalist aesthetic which felt refreshing. "I open up my wallet and it's full of blood"
The Clash – The Cost of Living EP 7" (1979)
No list of records that have meant the most to me could possibly be complete without Joe Strummer and The Clash. If the Sex Pistols lit the touch-paper of punk then The Clash were the conflagration. They have to be the coolest looking band in the history of music. Apart from the fact that they wrote incredible songs, they constantly forced punk to be multi-dimensional and political. From the first album onwards, they embraced reggae before going on to assimilate disco and hip-hop and came to define an approach to music which has influenced countless other bands. The old maxim "Stand for something or you'll fall for anything" seems written for The Clash. From day one, the "bullshit detector" was on high alert and they talked about subjects, that other bands avoided, with a clarity and poetry that still rings true and still feels fresh.
The Clash went their separate ways acrimoniously in the early 80s and Joe Strummer seemed to lose his direction only to spectacularly rediscover it with The Mescaleros in the late 90s. The Clash never reformed but Joe invited Mick Jones on stage for a few songs at a firefighters benefit gig at Acton Town Hall in 2002 and that seems infinitely more appropriate. I could've picked anything of theirs but I've gone for he Cost of Living EP from 1979 because it was a gift from my good friend and colleague Michael Bradley. He was out on tour with The Undertones and found an original copy on vinyl and brought it back, for which, I am forever grateful.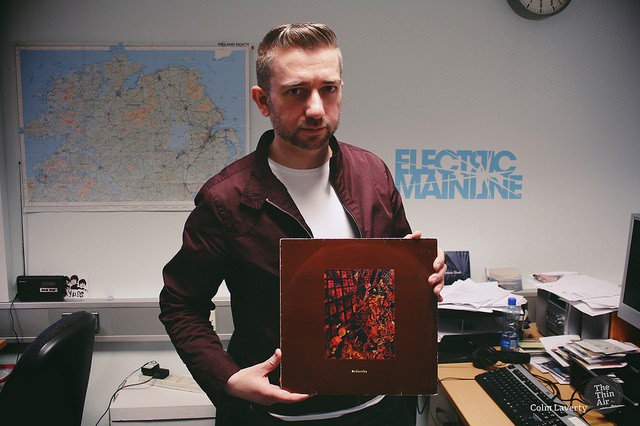 McCarthy – I Am A Wallet (1987)
One of the great unsung heroes of the mid-to-late 80s British indie guitar scene – McCarthy's breathtakingly melodic Byrds-esque 12-string guitar lines belied Malcolm Eden's excoriating lyrics. Unapologetically Marxist, McCarthy lacerated everything from the 'gutter press' to the monarchy, from Thatcherism to the bible. Their flawless debut album I Am A Wallet has been cited as a central influence on the realisation of the Manic Street Preachers who have covered several of their songs over the years. There is a fantastic cubist/futurist painting by the German Expressionist George Grosz on the front cover which depicts an urban funeral.
I've always enjoyed music that makes social comment. It amazes me that in 2015, with recession and austerity, with the gap between rich and poor ever-widening, with the rise of reactionary extreme right-wing views throughout Europe that we don't have an equivalent to McCarthy. These troubled times are ripe for polemical and scathing critique. Many of the themes of this record are arguably more relevant now, almost 30 years later. Records like this remind us of our collective humanity and that we are infinitely more than our bank accounts. Laetitia Sadier joined the band towards the end of their career. When the band split-up in 1990, Sadier and McCarthy guitarist Tim Gane formed Stereolab.
Johann Johannsson – Fordlandia (2008)
For me, it was a logical progression from listening to the chamber punk of Godspeed You Black Emperor to contemporary classical and one of the first artists I connected with was Icelandic composer Johann Johannsson. He'd already released several albums by the time I found this one. From the gentle fade-in of the organ and strings of the title track, I was transported to a different place. Just like Apocalypse 91 had opened the doors to hip-hop for me, Fordlandia opened the floodgates of contemporary classical.
From this record, I hungrily searched out the music of Hauschka, Bersarin Quartett, Nils Frahm, Max Richter, Dustin O'Halloran, Olafur Arnalds, Michael Price and so many others. The instrumental soundtrack nature of this work invites meaning from us as listeners. There are no lyrics to suggest a story so in a sense, we have an opportunity to imagine and dream in a completely unconditioned way when we listen to this music. It was after I heard this album that I discovered that there was, in fact, a place called "Fordlandia". I read Greg Grandin's history of Henry Ford's failed Amazonian manufacturing outpost. Fordlandia was a grand idea of creating an American manufacturing town in the depths of the Amazonian jungle replete with white picket fences, a church, a hospital, etc. The abandoned ruins of Fordlandia are still there.