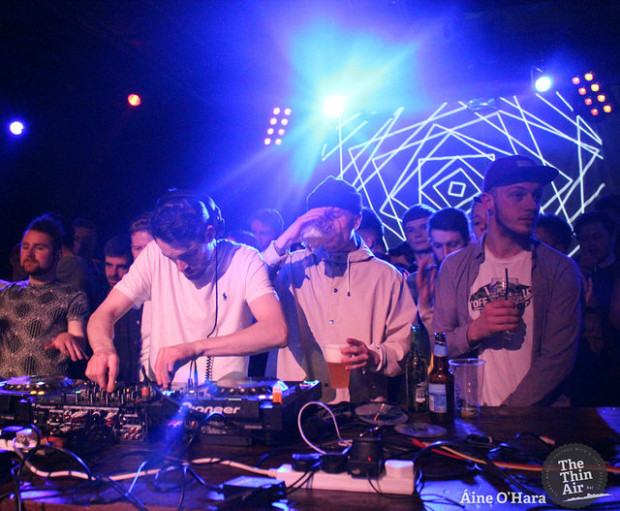 Boiler Room is an institution, no doubt. From its weekly Tuesday night gigs in London four years ago to a near constant international revolution of live-streamed music, its rise has been exponential. What's been surprising then, has been its absence in Ireland. That changed, finally, last night, when Glacial Sound launched the first Dublin event of its kind.
Eyebrows were raised upon its announcement, with techno fans wondering "why grime?" The simple answer is that these are the people that made it happen. The drive and passion of Glacial's Paul Purcell is unmatched in these parts, which is why with just a few releases to its name Glacial has become a force of international repute. Techno and house may be more traditional or familiar forms for Dublin clubbers, but the response to last night's event shows there is no shortage of grime fans in the city.
Standard have been repping the scene for years now, so it was appropriate that they would feature, with Bob setting things up nicely before Glacial took over shortly after 7. There followed an hour of dubs and heaters, mixing from untagged, unknown gems to rap hits like Que's 'Too Much' and even reaching back as far as Dizzee's Wiley-featuring 'I Luv U' remix. Next up was Gemma Dunleavy (below), who performed a bunch of seductive tracks that fall somewhere between The xx and Jessy Lanza.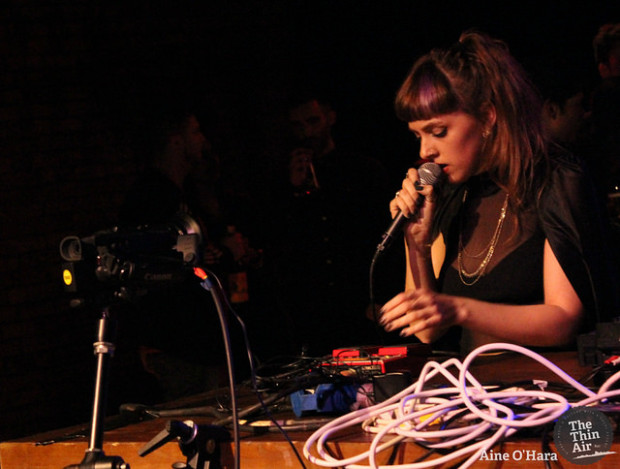 Also a Standard man, Major Grave ramped things back up with his set, and by this point the crowd was well and truly live. If he had people in party mood, Shriekin' brought it up to 11 with his boisterous set, which brought together LV and Joshua Idehen's recent banger 'Imminent' with Benga's classic '26 Basslines'. Things got dark and weird with Bloom's closing set, but no less energetic.
With almost every recognisable Dublin face in attendance it might have felt somewhat incestuous, but the good vibes and party atmosphere was palpable. It's a strange experience to go clubbing after work, stranger still to leave the gig and grab the last train home, but it's a welcome respite to taxi fares and bleary-eyed hangovers. That all this was facilitated by a global brand is a touch surreal, but the event was an undoubted success. The venue and setup was perfect, the quality of the sound was even remarked upon by a visiting artist manager. The techno fans left disappointed by this opening salvo won't have any need to feel affronted for long, as the first Boiler Room in Dublin surely won't be the last. Aidan Hanratty
Photos by Aine O'Hara