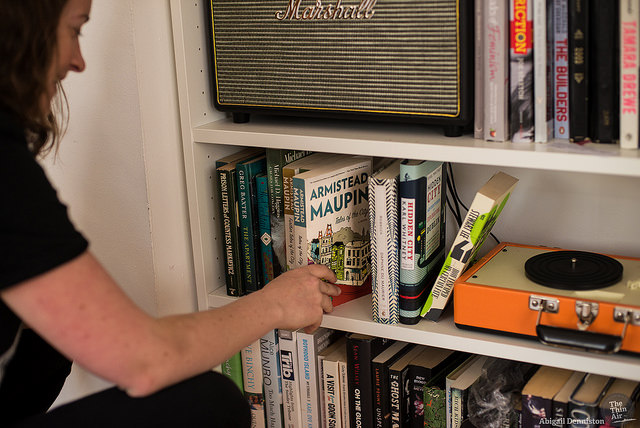 In this installment of Bookmark we spend some time with Una Mullally, a journalist with The Irish Times and a recently published author, while she discusses her favourite and most influential books. Photos by Abigail Denniston.
Tales Of The City – Armistead Maupin
I don't read much fiction, but these books had a big impact on me and on my aspirations to explore writing fiction. They're so smart and nifty and more-ish.
Fun Home – Alison Bechdel
This is a work of genius. The ground Bechdel breaks with Fun Home is monumental, both with the form she pioneers and the subject matter itself. Simply astonishing.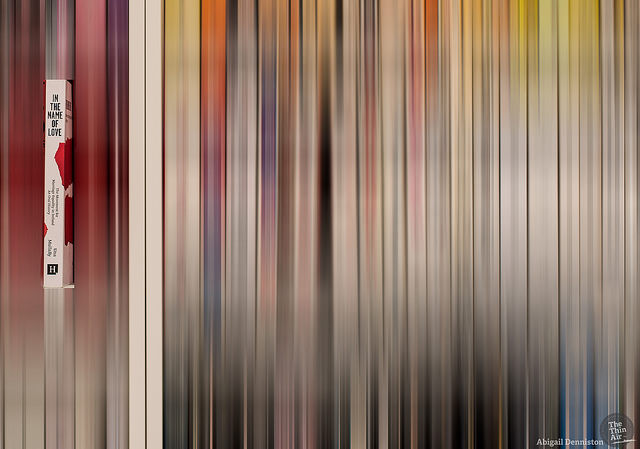 In The Name Of Love – Una Mullally
I have to be a dick and include my own book. It took me about two years from start to finish, over 100 interviews, an editing process that was like the world's hardest jigsaw, and then the overall pressure of writing a history book on a contentious subject. But after all that, I'm more proud of it than anything else I've done.
What Is To Be Done – Vladimir Lenin
This is the first political book I read. I stole this very copy from my uncle when I was in sixth class. It's really a thesis about how Marxism needed to become more politically organised. But what I was into were his ideas about politics being about real life and society. I fell out of love with political "rules" a few years later. Let's face it, anyone who thinks society should still be sticking rigidly to what a few Russian lads with beards said over 100 years ago is an idiot.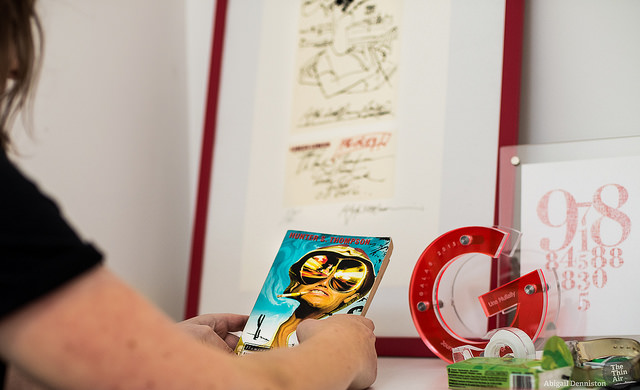 Fear and Loathing In Las Vegas – Hunter S. Thompson
I've read more of HST than any other writer. When I discovered him as a teenager it was like everything I knew about the surface of prose was cracked open to reveal lava underneath. A true renegade. The best thing about his form is how free it is. When you read HST it's so painful how conservative journalism is now.
The Dirt – Motley Crue
The pinnacle of rock memoirs. It's just ridiculous. If you could even get 0.1% of these type of yarns out of a band during an interview you'd be doing well. Shit band, great stories.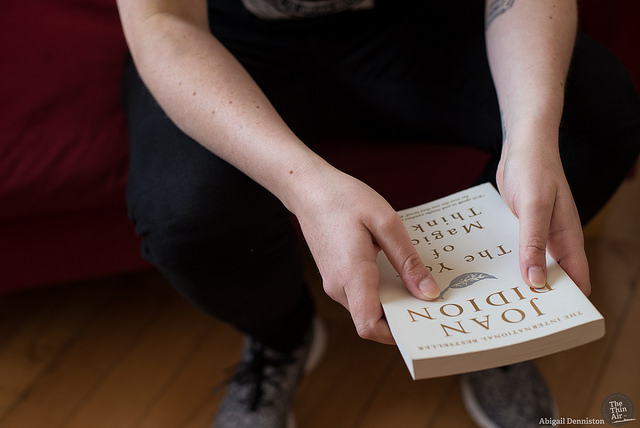 The Year Of Magical Thinking – Joan Didion
I'm not into flowery writing, and Didion writes with a searing clarity. This is the ultimate book about grief. I happened to have re-read it twice in a row shortly before I was diagnosed with cancer, and it has helped me come to terms with the grief I feel for my own life.
Down and Out In Paris and London – George Orwell
Again, clarity. Orwell is the king of clarity. I know 1984 is the biz, but the first half of this (the Paris part) is so brilliantly written, especially for anyone who's ever worked in a kitchen or restaurant.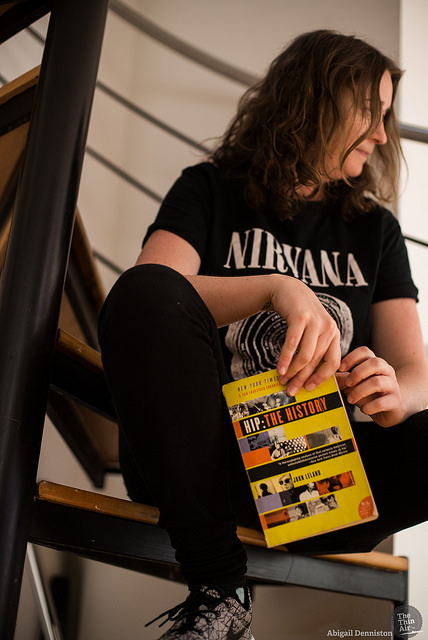 Hip: The History – John Leland
Anyone I've ever recommended this book to ends up citing it as one of their favourites. It is a fascinating examination of American pop culture by one of my favourite journalists.
No Logo – Naomi Klein 
This was a book that reenforced a lot of my politics as I was turning 17. Naomi Klein was – and is – ahead of her time, and the topics this threw up; anti-commercialism, the erosion of public space, and the responsibility of ethics when it comes to consumption really informed me and still do.