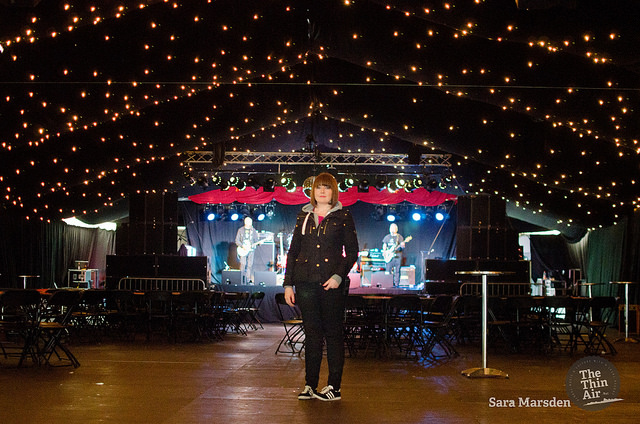 In the latest installment of Front of House, Brian Coney chats to Louise McElvanna, Event Manager at the likes of Open House Festival, Belfast Festival at Queens and the recent Cathedral Quarter Arts Festival. Photos by Sara Marsden.
Hi Louise. You've just finished working at this year's Cathedral Quarter Arts Festival. First off, any highlights?
Hello The Thin Air. It's always a mad 11-day whirlwind. There were so many highlights for me, but The Staves show was amazing, I just love them. I'm considering applying for the position of fourth Stave, but I'm not actually sure there's a vacancy going! It was also an honour to work with the mighty Wilko Johnson and great to have Norman Watt-Ray back to the Marquee after he played with the Blockheads last year. They're both total legends.

What is your job role at the festival and how was it this year compared to other years in terms of work-rate?
I'm the Event Manager for the Festival Marquee in Custom House Square.  My role involves planning all aspects of the delivery of 11 nights of shows including production, advancing with tour managers, designing the site lay out, health and safety management, booking infrastructure and technical suppliers, coordinating staff and volunteers and managing the events on the day.  This was my fourth year in the role so I've developed a system that I think works pretty well by now.  Each year presents new challenges depending on things like technical requirements of the artists, budgets, weather, staff, suppliers etc.  This year's event was actually surprisingly smooth, no major issues that spring to mind. Now I've said that, I'm of course waiting for some bombshell or other to drop!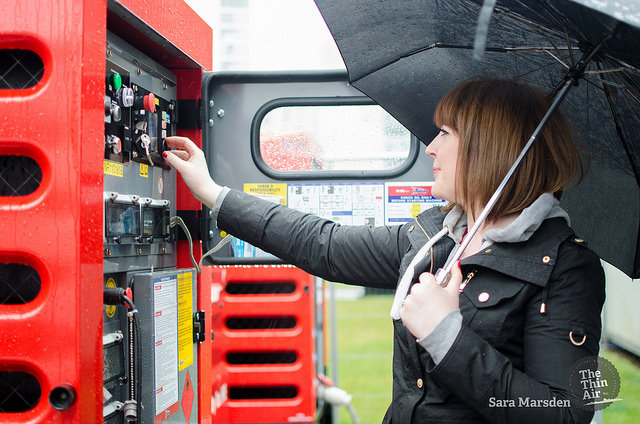 In terms of preparation for a festival of this size, what else do you have to bear in mind and how to get everything in order ahead of the first show?

Planning for the festival starts months in advance.  The Festival Director (Sean Kelly) works on programming year round and I'll come on board around February to start looking at technical riders, site plans and suppliers.  Having really clear and detailed communication with tour managers and agents ahead of the festival is really important to ensure everyone knows what to expect when they arrive on site, the better this stage of the planning is, the happier everyone is on show day.  As dull as it sounds, I have a lot of spreadsheets relating to the festival; site build schedules, show times, hospitality schedules, security schedules, volunteer schedules and budgets.  There is a lot of information to manage so being organised in advance is essential for a smooth running event.  I also work closely with other bodies in the planning of the event; Belfast City Council Licensing Officers, Noise Control, emergency services etc.  It is my responsibility to ensure that audiences have a safe, enjoyable and memorable experience when they come to festival shows so health and safety planning is a big part of my role.

You're obviously working with a tight-knit team. What are the most important factors in ensuring everything goes to plan, night after night?
Yes, I'm very fortunate to work with a great team at Cathedral Quarter Arts Festival.  There are volunteers and staff who have been working on the festival for many years and everyone brings different insight and experience.  Again, communication is key to smooth running shows night after night.  Volunteers need to be armed with the information they need to assist audiences, security need to be briefed on anticipated audience numbers and profile, technical staff need the information required to make what is happening on stage look and sound amazing.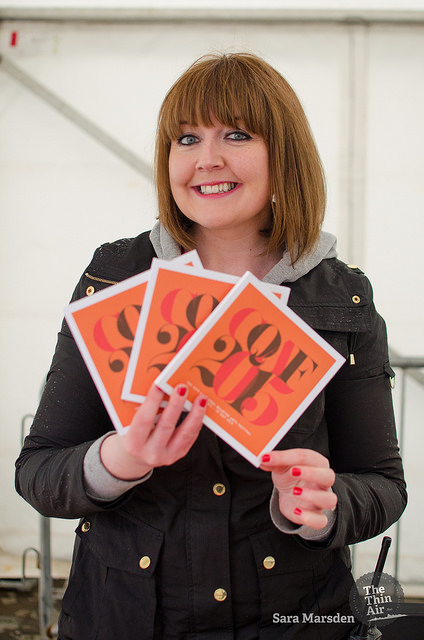 You also work at Open House Festival and Belfast Festival at Queens. Do working at each of these projects vary greatly or are they similiar in how things pan out from Opening to Closing night?
All three festivals are very different in character, artistic programming, management style, audiences, venues etc but they ultimately have the same goal of delivering memorable shows to festival audiences.  I have learned a lot from each of them and that knowledge and experience is transferable.

There is, of course, a lot of responsibility on your shoulders in ensuring big things go to plan. How do you ensure you maintain focus and patience throughout?
That is true, but I wouldn't do it if I didn't love it.  I guess my experience in planning and managing events over the last decade or so has given me confidence to know how to approach and prepare effectively for the festival.  When things go wrong it's important to think logically and come up with a plan B calmly and quickly.  I'm a fairly calm person by nature, it takes a lot to get me angry or stressed and I think that transfers to the team I'm working with.  I really respect the people I work with in Cathedral Quarter Arts Festival and their expertise within their own roles, so the atmosphere on site at the marquee is generally relaxed and happy.

You've had quite a varied and impressive career to date. How did you first get involved in the industry?
I spent a placement year during University working in the Events Unit in Belfast City Council and was really drawn to the operational side of event planning such as site management, technical planning, crowd management etc.  From there I worked for a production company for a few years where I learnt a lot about health and safety at large scale outdoor events and concerts.  When I moved into the arts sector I became more involved in other areas such fundraising, development and outreach work, volunteer training and management.  Jack of all trades, master of none some might say.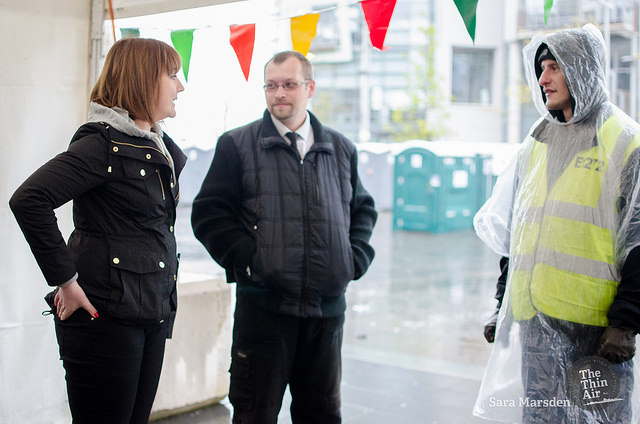 How would you advise someone who was interested in getting involved in local festival like CQAF?
Almost all festivals like CQAF rely on a team of volunteers from a very broad range of backgrounds to help deliver the shows.  Volunteering is a great way to get to know festival organisers, venues, suppliers, artists, freelance staff – all contacts that could lead to paid work eventually.  Many festivals have short term internship opportunities which are also a great way of gaining experience and contacts.
One assumes a real passion for the job is absolutely necessary. Do you think that's the case – and does that apply to you personally?
I suppose it does, everyone has to get their kicks from somewhere.  To some it might be securing a great artist, a sellout event, a mind blowing performance, a great review or just a few words of praise.  Once I get involved in a project and grow to love it I ultimately want it to go well.  If artists, audiences, staff, suppliers, volunteers, stakeholders and the Festival Director are happy, I'm happy.  It's a really colorful sector to work in, I'm very lucky.
You must experience some interesting situations working in the festival industry. Do you have any highlights from your career to date?
What happens at festivals stays at festivals, just kidding.  Yeah I regularly find myself in very surreal situations and conversations that someone in a 'normal' job would think was mental, but that's the nature of it and you get used to not being shocked by the madness of it all.  It's always nice to meet legendary artists and catch a bit of a great show, but to be honest when I look back on events I've worked on the most memorable are the ones when I've just had a blast working with a great team, delivering something special and having a good laugh along the way.
Finally, what are your plans for the rest of the year in terms of working at other festivals and entertainment projects?
My role at Belfast Festival will be changing in the next few months.  The summer is always a very busy time for outdoor festivals and events, welly boots are at the ready.