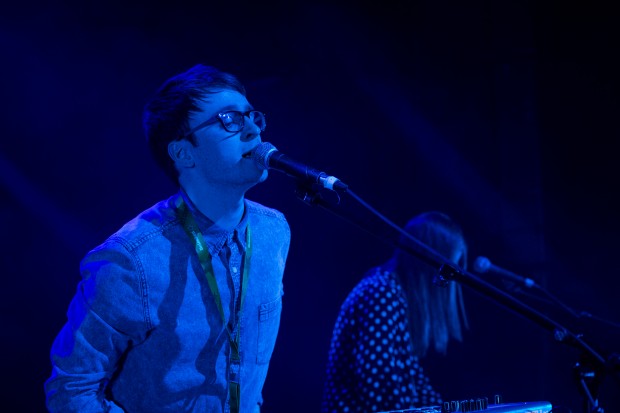 Having just released well-received mini album Sea Legs mini album with local alt-folk singer-songwriter Ciaran Lavery, Derry electronic musician Ryan Vail is now moving on to writing a solo piano EP to be released on local label Quiet Arch in the Autumn. He took time out of the studio to pick his top ten tracks for us along with some thoughts on each.
Peter Broderick – Colours of the Night
Got to see Peter play this live at the CQAF. Always have been a fan of his work. This blew me away live.


Radiohead – Bloom
Bit of a classic in our house. The King of Limbs has to be our favourite Radiohead album.


Olafur Arnalds – For Now I Am Winter
Most people know I'm a bit of a synth-head. This track for me is all about Olafur's chord choice on the massive sounding Roland Juno 60.


Max Richter – On The Nature of Daylight
Only discovered Max recently. To be honest, I haven't heard anything that I don't like. The Blue Notebooks album is my favourite.


John Grant – You Don't Have To
This for me is the perfect blend of synth and vocals. Has to be the coolest sequence on a Juno 106 I've ever heard.


Bon Iver – Blindsided
This track is pretty much perfect. It hasn't been overproduced and I love the noise of the guitar strings on this.


War On Drugs – Under Pressure
One of the greatest album opening tracks ever.


SBTRKT – Hold On
This reminds me of when SBTRKT was good. Or was it just because of a certain singer I like liked him? Hmm.


Nils Frahm – Says
His Spaces album is probably one of the most important albums in the last ten years. This track never gets old.


Warpaint – Biggie
Guilty pleasure this one. Jagwar Ma helped them write this track. The synth hook won me over.