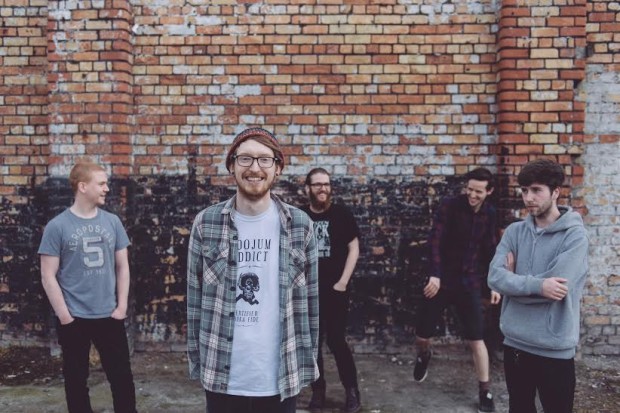 In the latest installment of Monday Mixtape, Neil Allen, frontman with Northern Irish alt-folk band The Emerald Armada reveals some of his all-time favourite songs, including Temple of the Dog, The Eagles, LCD Soundsystem and John Martyn.
The Emerald Armada headline this year's Spectrum Festival at Belfast's QUBSU on Friday, July 6.
Temple Of The Dog – Hunger Strike
One of the best team ups of all time. It was the first time Eddie Vedder went vocally head to head with Chris Cornell. Stone from Pearl Jam said, "That's right, our boy can sing too!' Great tune.
LCD Soundsystem – All My Friends
The album version has one of those 3min intros that gets you pumping. Any time there's a house party, this tune always makes it on at some point. What a simple and beautiful song.
John Martyn – Over The Hill
John Martyn is pretty much the pioneer of what the modern day folk scene is today, except he was doing it a few decades before. He was truly before his time. I chose 'Over The Hill' simply because it reminds me of the drive home over the back hills of County Down. This live version you can hear the sick upright bass of Danny Thompson, who was a longtime collaborator with Martyn. You should really get into it!
Richard Thompson – Down Where the Drunkard Roll
Richard Thompson is probably the most unique musician I've ever come across. He sings this tune with Linda Thompson and The Fairport Convention. It's a perfect example of storytelling in song. Great, great guitar riffs too.
Pearl Jam – Release
Eddie Vedder… he's like Chuck Norris. What an intimate song. What a powerful song. What a fucking voice! That low drone that just draws you in, then it just builds to an explosive emotional fist to the face!
The Eagles – Take It Easy
This song is pretty much the mantra to my life. The Eagles had it all: unbelievable songs, harmonies that still put bands to shame… GUITAR SOLOS! I don't think two voices have ever blended so well as Don Henley and Glenn Frey. This song, is a driving song for sure, windows down, system up, belting out every word and when the person next to you hears what song it is, they give you a thumbs up instead of a WTF glance.
The Olllam – The Devilll of My Hurt
(Skip video to 3:10) The Olllam are a great mix of trad with cool jazz overtones. A great rhythmic backbone like all trad music, with really really cool pipes, whistle, drums thrown in the mix. John McSherry is a piping legend. This sing in particular is an aggressive beast that makes you drive way above the speed limit.
Junip – Line Of Fire
Junip is a side project of Jose Gonzales. Their album Fields is full of great low-fi production, dirty bass tones, Jose's signature great nylon string guitar and groove… so much groove.

&nbsp