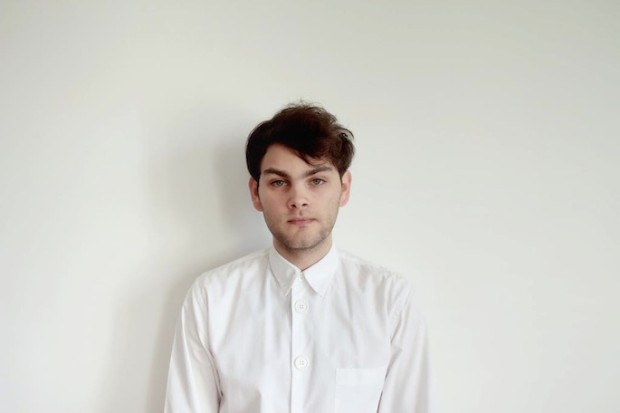 We have it on pretty good authority that it's the weekend. Celebrate that very distinct possibility with Antoin Lindsay's latest traipse into the world of all things electronic: Rave New World.
GIGS
Jika Jika! present Danny Tenalgia at The Bunker, Derry
Saturday, June 20
After the unmitigated success of the last night at The Bunker with Marcel Dettmann, Jika Jika! return with Danny Tenalgia. He's playing a 3 hour set so if you fancy catching a dance music legend in a massive car park this weekend, then Derry is the only place to be.
Celtronic present Recondite and Fort Romeau at The Glassworks, Derry
Thursday, June 25
Celtronic starts next week! I'll cover what's happening next weekend when that rolls around but the pick of the earlier nights is definitely Recondite and Fort Romeau (pictured) at the fantastic Glassworks venue. Recondite was voted as having the best live show by Resident Advisor readers and Fort Romeau's fascinating take on house music should make it a very entertaining night all round. Support includes Buncrana's own Nyt Bloomer who'll also be performing live.
TRACKS
DJ Metatron – State of Me
This one came on near the end of Ben UFO's Rinse FM show last week and had me scrambling for a track ID. This one's by DJ Metatron, probably better known as Traumprinz, who has slowly, but very surely, entrenched himself of one of my favourite producers on the planet. I know I speak for both Aidan and myself when I say we're big fans of the odd emotional banger at RNW, and this one is as archetypal an emotional banger you're going to get. It's slightly trancy and the broken beat makes the track ooze nostalgia. Boards of Canada might seem like a lazy comparison but it's not a million miles off really, albeit 'State of Me' is substantially clubbier. Careful not to get your shoes soaked by the tears on the dancefloor.


Chicago Flotation Device – Higher [Chicago Flotation Device]
Chicago Flotation Device is a bit of a deceiving name. His music isn't very Chicago-y or floating, it's actually pretty banging. He released a very enjoyable EP last year and he returns with a brand new lengthy acid jam that's ideal for those dancefloors. He's conveniently tagged it as 'warehouse' on Soundcloud so if you're looking for some greyscale thumping techno this will be very much down your street.
RELEASES + MIXES
Various Artists – New Labour [Opal Tapes]

Fresh new sounds from the Opal Tapes camp which has been one of the most consistent and prolific labels in all of electronic music of the last few years. If you fancy getting an idea of what they do, then New Labour is a good an opportunity as any to familiarise yourself with them. It's all new material but the compilation has that distinctively raw Opal Tapes flavour with the likes of Clouds, Perfume Advert and Ñaka Ñaka all featuring.
KABLAM – Fader Mix
If "dance, fuck, sing, scream", a direct quote from KABLAM herself, doesn't give you an indication what to expect, then I've no idea what will. The Janus crew are hell-bent on creating confrontational, sexual club music and KABLAM is an expert at it effortlessly combining seemingly incongruous rhythms and sounds. It also reminded me of how much of a jam "Can't Hold Us Down" is.