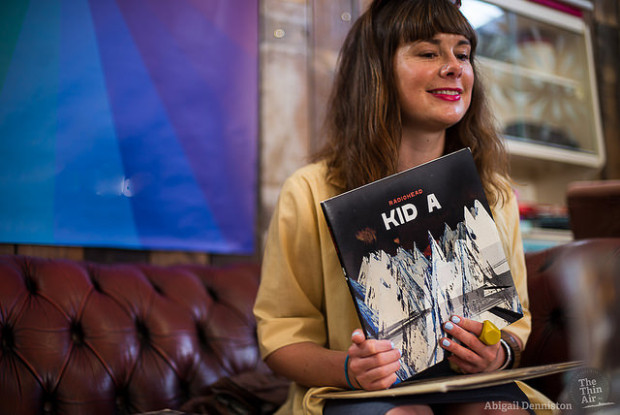 Dublin dark ambient folk singer-songwriter Laura Ann Brady is our latest willing subject for Track Record, a regular feature in which we delve into the prized record collections of some of the country's finest creative minds. Dublin dark ambient folk singer-songwriter Laura Ann Brady Photos by Abi Denniston.
Leonard Cohen – New Skin for Old Ceremony
Leonard is a hero of a man and this is one of my favourite Cohen albums, which Leonard himself calls a little gem rather than a masterpiece. There is a much bigger sound going on here than on his previous recordings. Lots of lovely woodwind and some gorgeous trombone on 'I Tried to Leave You.' His vocal performances on here are some of his most expressive I think. 'Who By Fire' sung with Emily Bingiger and Erin Dickins is such a beautiful haunting piece, and is based on the Hebrew Prayer of Atonement that Cohen remembers from his childhood.
Fiona Apple – The Idler Wheel Is Wiser Than the Driver of the Screw and Whipping Cords Will Serve You More Than Ropes Will Ever Do
I first came across Fiona when I was angst ridden teenager and my older sister would listen to When the Pawn (Fiona's second album) in her room. I fell in love with the raw intensity and energy of that album. Heartbreak played out in intelligent witty songs with a edge that I had never heard before. I think Fiona's music was the first confirmation for me that it was ok to write weird songs about sad things, to show that vulnerability. This is her latest album and there isn't a bad track on there for me. Charley Drayton's jazz drumming compliments the songs so brilliantly. I listened to this solidly for about a two months after I bought it.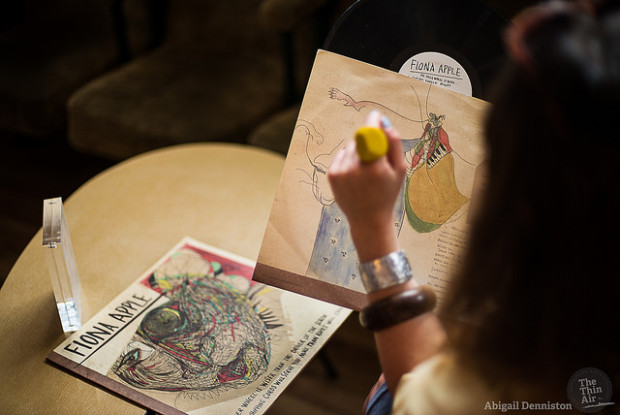 Beatles – Revolver
The Beatles can't really do wrong in my eyes. I could easily just pick ten Beatles albums for this entire piece, but that might be overkill. There are so many quality songs on this album. It's the first time that the Beatles started experimenting with effects, double tracking and looping , the first hint at a move towards the psychedelic. Yet the album still has such perfect little nuggets like 'Here, There and Everywhere," one of the most beautiful songs ever written. It pretty much makes me tear up every time I hear it. My favourite Beatle, George (the best Beatle let's face it) gets to shine here too, with 'Love You To' and 'Tomorrow Never Knows' featuring on the album.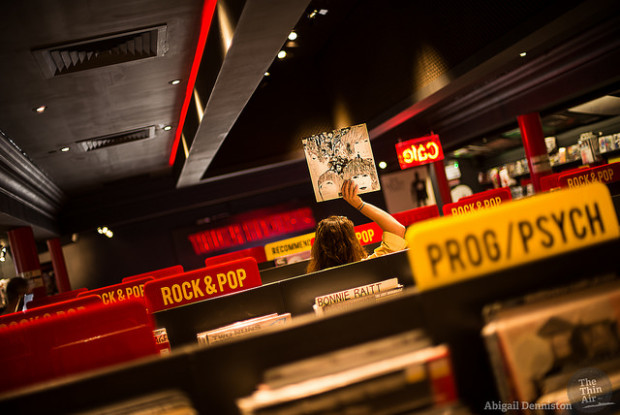 Joni Mitchell – Blue
A close friend gave me this before I embarked on a year away to Spain in college and from first listen I was head over heels for Joni. Every song is pristine. Blue hits you right in the guts and it hurts. Like all really good lyrics, Joni's make you really really happy and really really sad at the same time. 'All I Want' is possibly my favourite album opening track of all time. Joni has it all, the voice, the songcraft and the guitar skills. A goddess.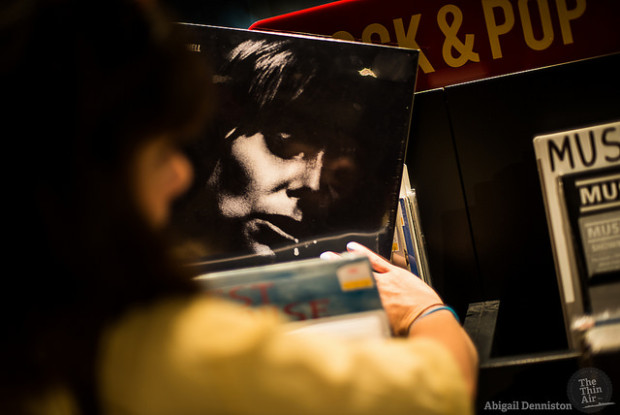 Radiohead – Kid A
I saw these guys at for the Big Top Kid A tour in 2001 and there was no looking back since. This is a sweet 10 inch press. I love putting it on for a listen, apart from the lots of turning the side over bit. It all gets a bit mad on this album. Thom and the lads turned direction completely and just went for it. You can hear lots of influences, from Mingus on 'National Anthem' to Aphex Twin on 'Idioteque'. The opener 'Everything in its Right Place' has such a hypnotic pulsing quality which bleeds beautifully into the rest of the album. A masterpiece.
PJ Harvey – Uh Huh Hur
I love each and every one of this woman's albums equally for different reasons. This one has loads of really strong songs, such as 'Pocket Knife', 'It's You' and 'Cat on the Wall'. PJ is a badass, but also a softie at heart, I like to imagine (I also like to imagine we would be friends in a parallel universe.) Polly Jean is constantly endeavouring to interact with her fans in a different way. Her latest project where fans can watch the band creating songs for her new album as part of a museum installation London's Somerset House in , gives a new dimension to the songwriting process. Oh and she plays a mean autoharp, I forgot to mention that! I think this is the first album where she plays autoharp but I could be mistaken.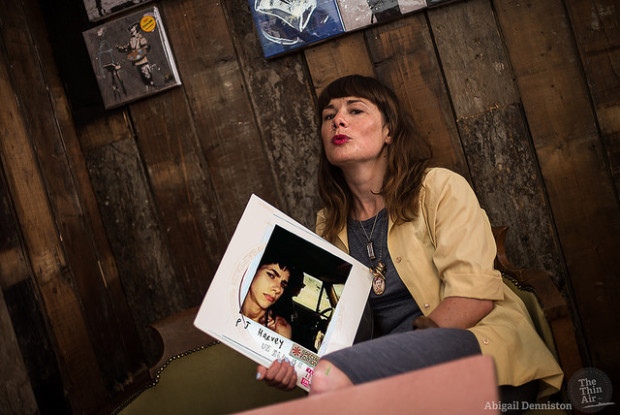 Peggy Lee – Black Coffee
My dad is a huge jazz fan and I got this one from him. He introduced me to a plethora of singers, from Peggy to Nina to Mel Torme. This album is pretty much as good as it gets. I also just read yesterday that Joni Mitchell sites it as one of her favourites so 'm in good company here. Lee's voice is so powerful, with an intoxicating energetic bouncy feel to it. I dare you to listen to her version "I've got you under my skin" and not bop along to it. All the musicians backing Lee are also ridiculously talented. They don't make them like this anymore.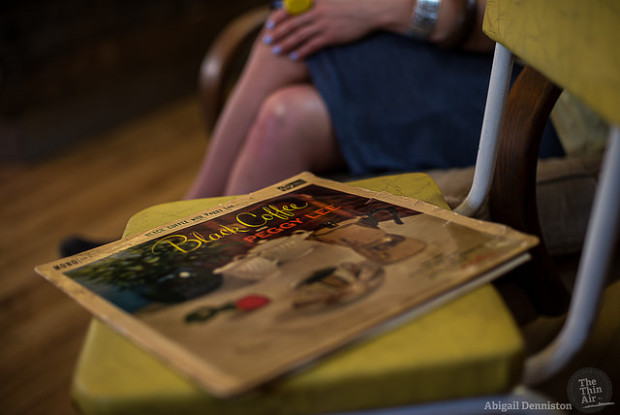 Nick Drake – Pink Moon
This album will always have a piece of my heart. I remember buying Q Magazine in around 2000 and there was a mix compilation CD with 'River Man' on it. Pink Moon was the first full album I heard though. I spent many a rainy summer afternoon listening to it lying on my back watching the rain and thinking about life. Oh man, so self indulgent! Nick Drake was a genius, though. His guitar playing still astounds me on each listen. We are so lucky to have what he gave us.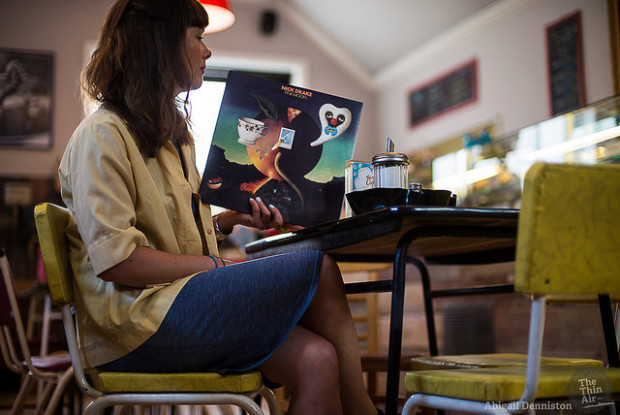 Brian Easdale – The Red Shoes Soundtrack 
The Red Shoes film with Moira Shearer as a overworked ballerina was a huge part of my strange, mostly imagined childhood as a ballerina/mermaid. I became obsessed with owning proper pointe ballet shoes (this never happened) and I was also mad about the music in the film. Tchaikovsky's Swan Lake and Delibe's Coppelia are on the soundtrack but my favourite tracks were the opening 'Heart of Fire' overture and the main title piece 'Red Shoes Ballet'. I think my parents were delighted that I was listening to classical music, so they left me alone with it. If you've never seen the film give it a watch, the production by Powell and Pressburger is phenomenal.
Nine Inch Nails – The Fragile
Trent Reznor has such a huge body of work behind him. The Fragile is his comeback double album which moves from delicate ballads such as 'La Mer', to epic seven minute belters like 'Were in This Together'. I got to see them play in Belfast in 2013, and was blown away. Trent is undoubtedly highly dramatic and self indulgent with his lyrics, but that's why I fell in love with Nine Inch Nails in the first place. He combines ununusual melodic lines with heavy industrial beats, a creating unique sound that became NIN'S trademark. As a double album it might be slightly too long, but that's also part of its charm.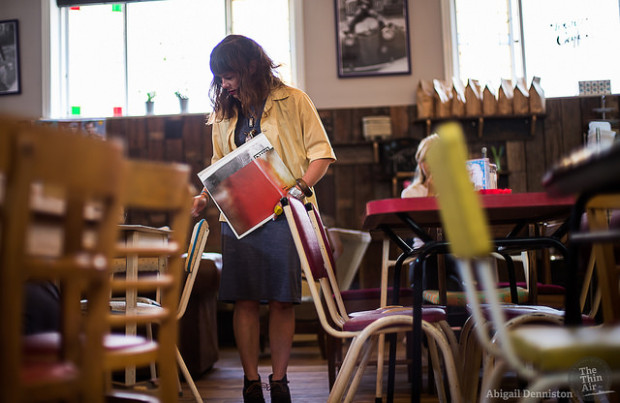 Thin Lizzy – Jailbreak
Had to have a bit of Thin Lizzy, Phil Lynott can do no wrong. A beaut of an album, I never tire of it, and look at the cover!